Celebrate Mother's Day by taking your mum out for High Tea in Melbourne.
High Tea for Mother's Day this Sunday the 13th of May 2018 is an elegant and decadent way to spoil your mum. There are many high tea venues to choose from, so we have done the hard work and put together a list of our favourite visits.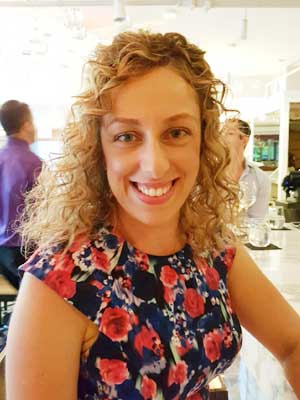 The High Tea Society contributors have the terribly difficult task of tasting a lot of high teas each year, meaning we have a pretty good idea of where to go. We asked our Melbourne contributor Charlene Macaulay about her highlights.
What are your favourite high tea experiences and why?
That's a tough question! The Windsor easily offers the most classic, traditional high tea in Melbourne. I particularly love the weekend menu, where you're offered savouries on a three-tier stand and also have a large dessert buffet. It's the best of both worlds.
I'm also a big fan of the Sofitel's buffet-style high tea. There's an expansive offering of both savoury and sweet items, it's impossible to try it all. And the setting of Sofi's Lounge, with its high vaulted ceiling, plush couches and high-backed armchairs, is beautiful. Plus, the piano serenades you!
Mary Eats Cake is also another favourite. The menu is non-traditional and, in a nod to its location, hipster (think roasted mushroom filled with a tomato and quinoa stuffing and salsa verde). My favourite part of this alcohol-free high tea it that it matches the menu with five different tea blends.
If you where to take your mum for high tea for Mother's Day where would you go?
Definitely The Windsor Melbourne as it's the epitome of class – beautiful venue, excellent service, and great menu.
Our Mother's Day Melbourne top picks:
The Hotel Windsor Melbourne
The Hotel Windsor in Melbourne boasts old-school class and elegance with over 130 years of experience in the business of meticulously made desserts. Where better for an ultra-traditional afternoon tea?
Read our review of The Hotel Windsor>>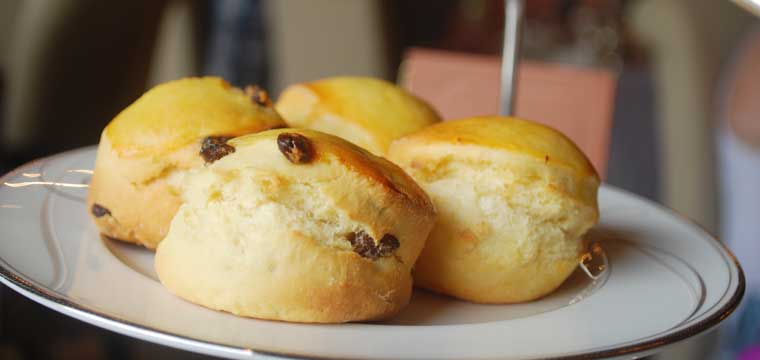 The Grand Hyatt
The Grand Hyatt is able to cater for almost any dietary requirement something to suit any palate – from the spicy to the mild. For the more traditional there are divine chicken sandwiches and salmon with cream cheese rolls. However if you are feeling particularly adventurous why not try the chirashi sushi?
Read our review of The Grand Hyatt Melbourne>>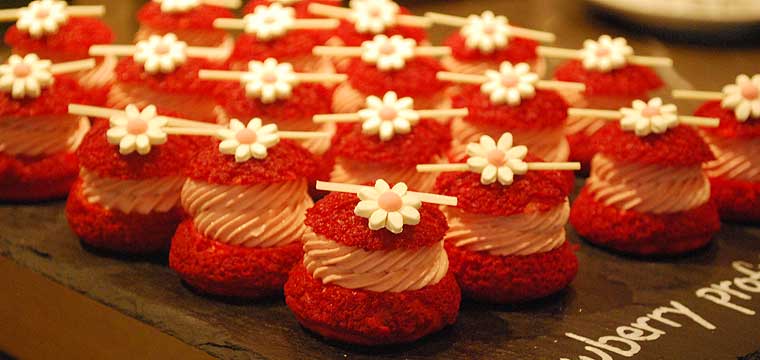 Westin Hotel Melbourne
Be greeted by a glass of Moet or Chandon champagne and enjoy the vista of Melbourne's Town Square. You'll also be impressed by the beautifully presented treats that are adorned with edible flowers.
Read our review of the Westin Hotel Melbourne>>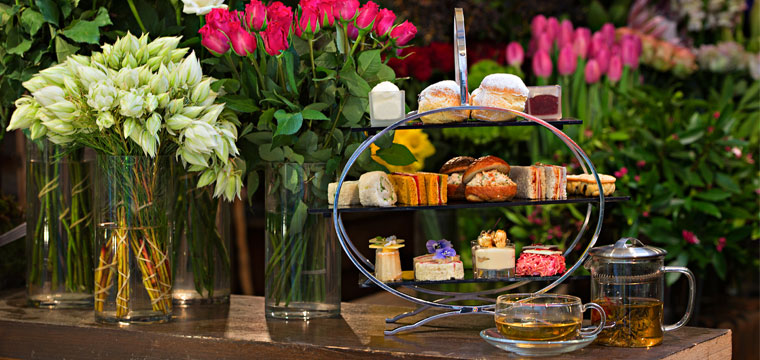 Sofitel Melbourne Hotel
The Sofitel serves high tea seven days a week. A traditional high tea is offered from Monday to Friday. However the weekend buffet menu, which features all the hallmarks of the weekday menu has an additional selection of pastries and desserts. We recommend the croque monsieur.
Read our review of the Sofitel Melbourne Hotel>>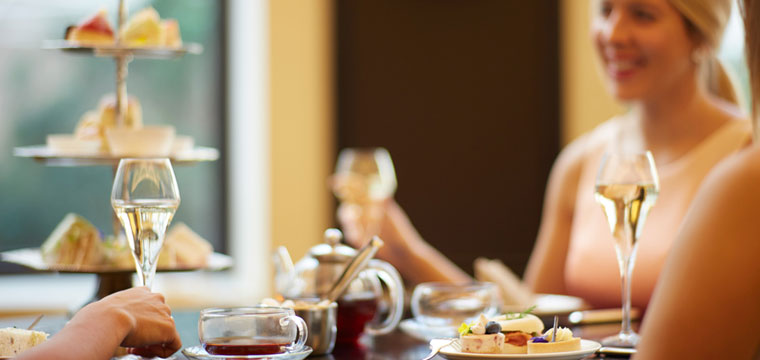 The Conservatory, Crown Melbourne
Fancy a non-traditional high tea at a stylish venue? With its high ceilings and expansive chandeliers, large windows overlooking the Yarra River and high-backed leather chairs we can't think of a more suitable place.
Read our review of The Conservatory>>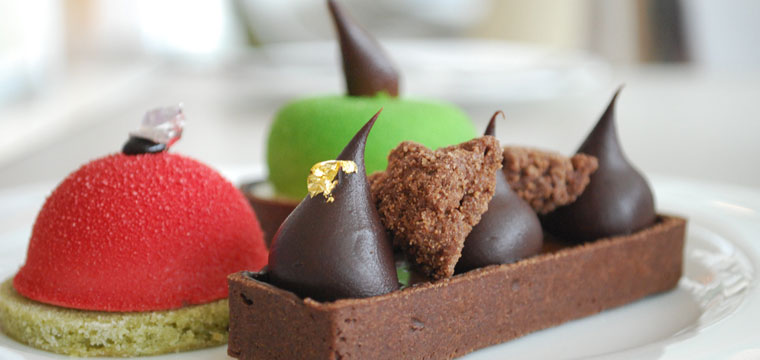 Myer Mural Hall special Mother Day high tea event
The Myer Mural Hall is impressive, with its murals of past fashions and iconic people – mainly fabulous women. Gorgeous savouries follow a glass of sparkling on arrival. The fine herbs and homemade mayonnaise perfectly compliment the soft boil egg with mustard cress and lemon mayonnaise or lemon poached chicken sandwiches. We can't not mention the equally mouth-watering sweets; The best for us were the chewy macarons (especially the chocolate and pistachio varieties).
Read our review of the Myer Mural Hall>>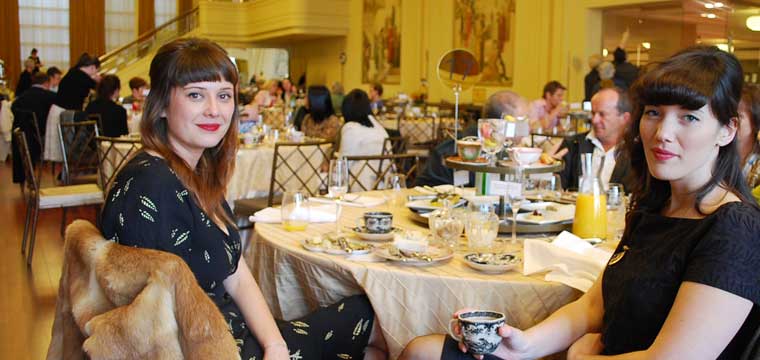 Mary Eats Cake
Here you are in the safe and talented hands of Sarah de Witt, the Tea Sommelier behind Impala & Peacock artisan teas and French trained pastry chef, Jessica Hillbrick. They'll take you on a gastronomic journey filled with characterful tea infusions and delightful unique sweet and savoury treats.
Read our review of Mary Eats Cake>>
Strangers Corridor
Strangers Corridor, in the Parliament of Victoria, has been serving traditional afternoon tea since 1924. It's a beautiful setting with light shining through the stain glass windows onto the white linen, traditional leather booths, red velvet chairs and scattered elements of gold embellishments. You'll be offered a glass of Parliament of Victoria's own Blanc De Blanc, Yarra Valley sparkling wine before starting the culinary journey, and learning about the locally sourced produce. We loved the warm cauliflower and washed rind cheese tarts and how the homemade pastry and caramelised cheese melted in our mouths. Delectable sweets include the seeded strawberry jam, cream and lemon curd with traditional or sultana scones, the blueberry panna cotta, layered strawberry vanilla slice and pastry tower, and rich espresso flavoured mouse.
Read our review of the Strangers Corridor>>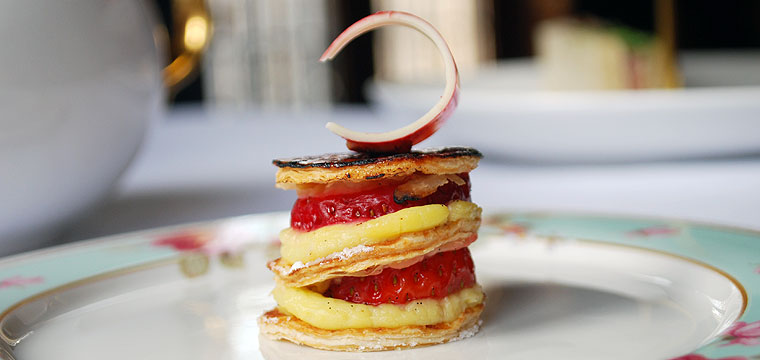 Sheraton Melbourne
The Paris End of Little Collins Street in the very heart of Melbourne invites you for a Parisian affair. On a weekend, you're able to indulge in an irresistible dessert buffet, where opulent macarons and decadent eclairs from famed Melbourne patisserie The Crux & Co are paired with La Maison du Thé teas and of course champagne. With nine éclair flavours such as double vanilla, passionfruit and bitter chocolate, there's sure to be something for everyone. This applies to the wide variety of macaroon flavours, including cookies & cream, pistachio and jasmine (just amazing).
Read our review of the Sheraton Melbourne>>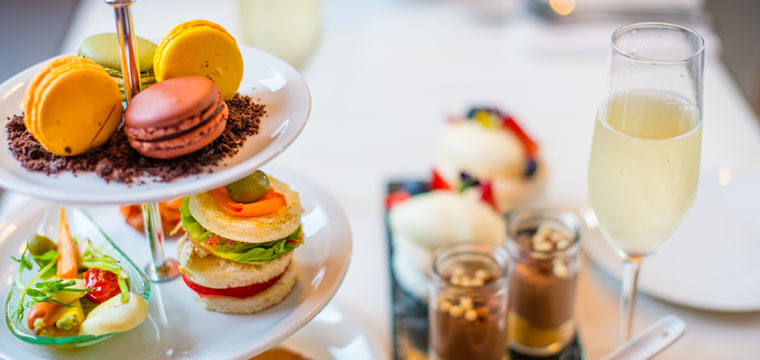 Regional venue:
Craig's Royal Hotel in Ballarat
With unrivalled Victorian charm, high tea at Craig's Royal Hotel has quite the Downton Abbey feel to it. Served in the Grand Dining Room, the High Tea Society was greeted with beautiful chandeliers, gilded mirrors, ornate tapestries on the wall and classical music playing softly in the background. Past guests include Prince Albert, Dame Nellie Melba and every Governor General since Federation. The hazelnut brownie was the standout of the day. We also loved the freshness and crunch of the smoked salmon and cucumber, and the creamy curried egg and cos lettuce sandwiches.
Read our review of Craig's Royal Hotel>>