Melbourne is among the world's best food cities, so it's no surprise it's also home to some of the best high tea experiences in Australia.
A city that prides itself on its arts and culture scene, Melbourne offers high tea experiences that are not only classy and magnificent but are deliciously diverse. So whether you're looking for a decadent one-of-kind high tea delight or something with a little more flair, the city of Melbourne offers something for everyone's tastes.
Several Melbourne High Tea experiences have been reviewed by High Tea Society contributors to handpick the most delightful ones. Check out our list of the best high tea spots in Melbourne.
Best High Tea Melbourne: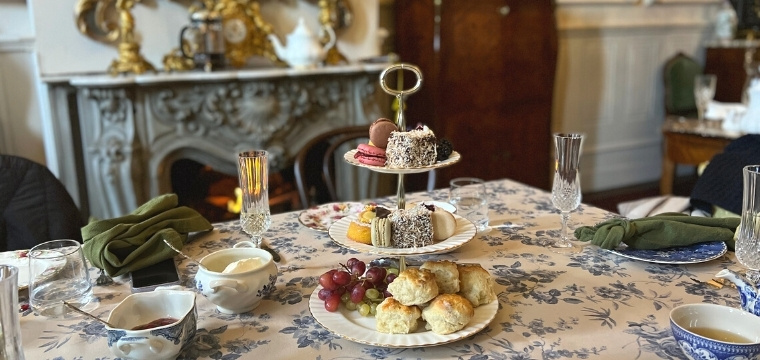 Appartement 26 by Anton Venoir
Hidden away in a Chapel Street apartment, a little slice of Paris awaits. Appartement 26 by Anton Venoir combines old Parisian glamour and a touch of mystery to deliver High Tea in Paris, an unforgettably decadent high tea experience.
26 / 321 Chapel Street, Prahran
Appartement 26 by Anton Venoir High Tea review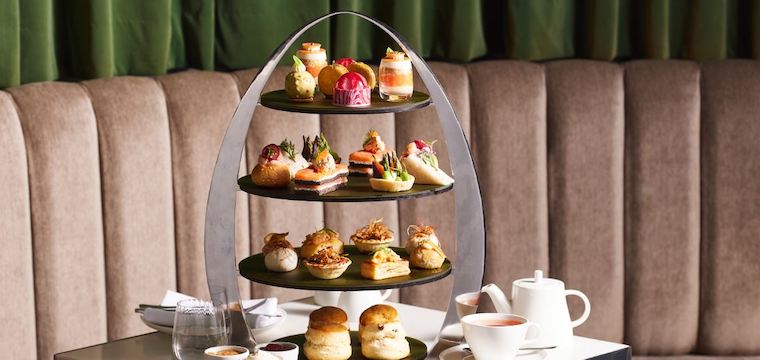 The Waiting Room, Crown Towers Melbourne
Pop on your stilettos, slick on some lipstick and get ready for some afternoon elegance – The Waiting Room has reopened its doors as Crown Towers celebrates its 25th anniversary, and High Tea is being served.​ ​The High Tea Society was among the first to try out The Waiting Room's decadent new High Tea menu and we're pleased to report the offering is a royal flush.
8 Whiteman St, Southbank VIC 3006
The Waiting Room, Crown Towers Melbourne High Tea review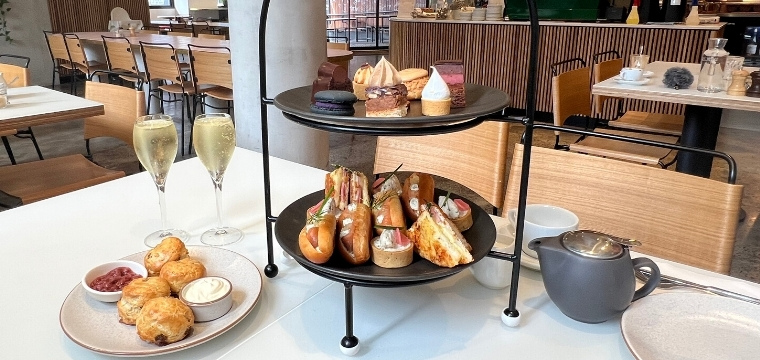 Reverie Cafe & Dessert, Melbourne
French pastry chef Pierrick Boyer brings a slice of Paris to Melbourne with Reverie Café & Dessert Prahran's new cosmopolitan High Tea experience. Across from the renowned Prahran market is Reverie Café & Dessert Prahran, another foodie destination that promises worldly culinary excellence. Standing tall against the backdrop of Grattan Gardens, the Reverie neon pink and purple outdoor sign beckons parkgoers to stop and smell the coffee.
31 Izett St, Prahran, VIC
Reverie Cafe & Dessert, Melbourne High Tea review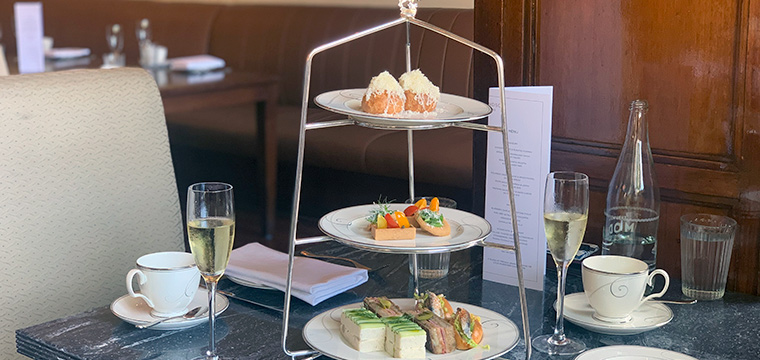 The Hotel Windsor 

The Hotel Windsor in Melbourne boasts old-school class and elegance with over 130 years of experience in the business of meticulously made desserts. Where better for an ultra-traditional afternoon tea? From the moment you walk into The Windsor's tearoom and soak in the traditional 19th-century décor, chandeliers, Noritake fine bone china, silverware, and arts and artefacts paying homage to Melbourne and The Windsor's history, you know you're in for something special.
111 Spring Street, Melbourne
The Hotel Windsor Melbourne High Tea review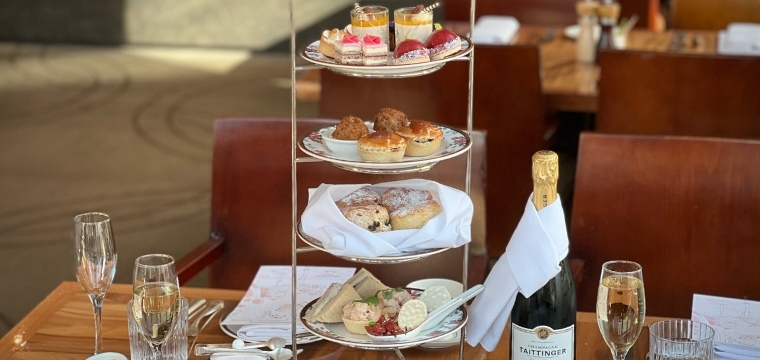 The Langham Melbourne
For many aficionados, The Langham is synonymous with afternoon tea – and for good reason. The Langham has a long tradition of serving afternoon tea, dating back to 1865 when The Langham London began serving finger sandwiches and petit fours to hotel guests. Today, that tradition lives on at The Langham Melbourne, where afternoon tea is served three times a day, every day, at the Aria Bar & Lounge, located at the top of the famous Langham staircase.
1 Southgate Avenue, Southbank, Melbourne
The Langham Melbourne Afternoon Tea review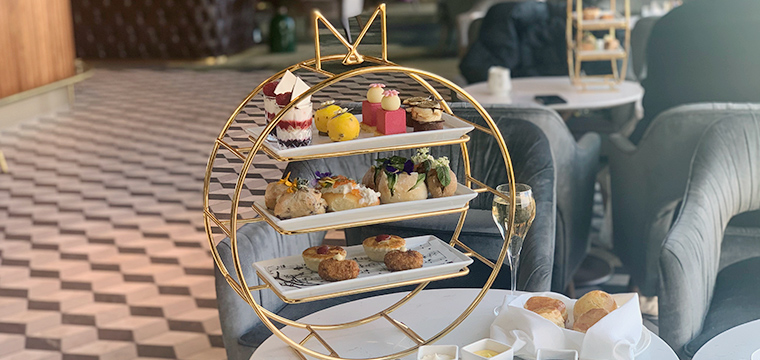 Altus Hotel Chadstone
When you step out for a High Tea it's not just about the food on the plate (although that's important) it's the whole experience… and Altus, Hotel Chadstone delivers on all fronts. Departing from a bustling shopping centre carpark, the Hotel Chadstone's lift transports you to what almost feels like another country and place! The decor is beautifully moody with stunning artwork on every wall, opulent fittings and a very comfortable space to relax in – with views in every direction.
1341 Dandenong Road, Chadstone
Altus Hotel Chadstone High tea review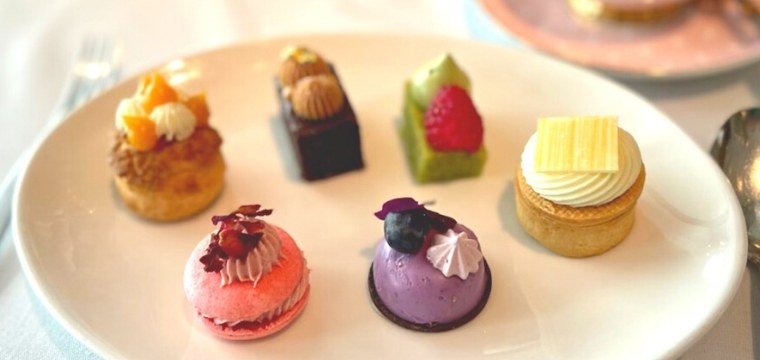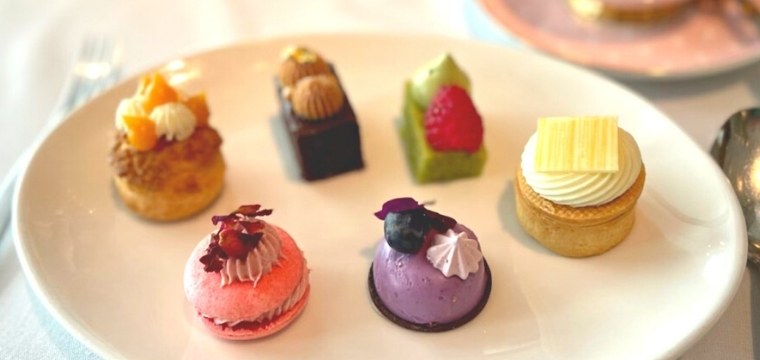 The Grand Hyatt Melbourne
A delicious and luxurious High Tea in Style with Cristina Re's elegant teaware at the Collins Kitchen, Grand Hyatt Melbourne. Step off the bustle of Collins Street into the hushed class that is Collins Kitchen. As a guest, sink into the very comfortable seats, enjoy the glorious – and very Melbourne – view out into the treetops of Russell Street and settle in for an afternoon treat.
123 Collins Street, Melbourne
Grand Hyatt Melbourne High Tea review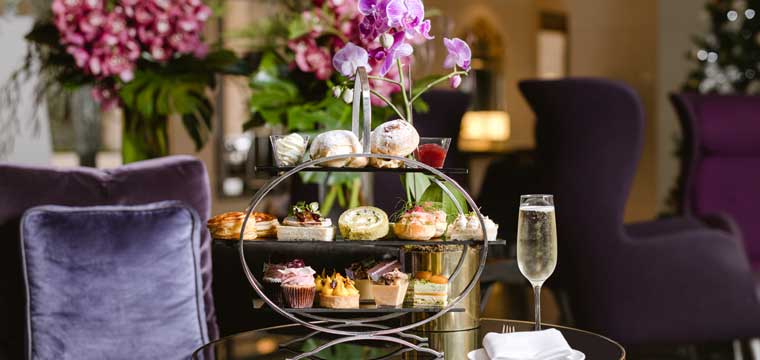 Westin Hotel Melbourne
Be greeted by a glass of Moet or Chandon champagne and enjoy the vista of Melbourne's Town Square. You'll also be impressed by the beautifully presented treats that are adorned with edible flowers.
205 Collins Street, Melbourne
The Westin Melbourne High Tea review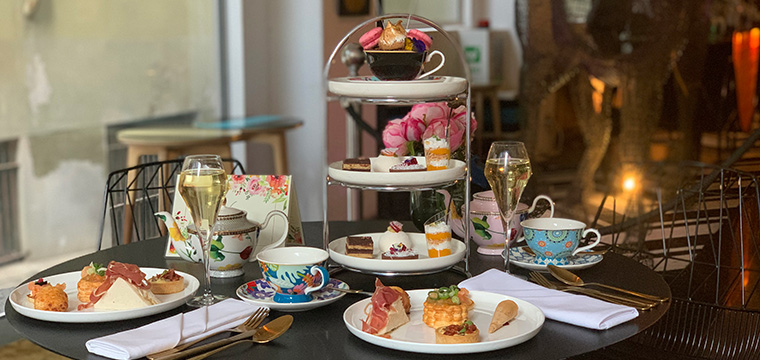 Om Nom, Adelphi Hotel
The Adelphi opened in the early 90's and was the first of its kind – forging a new kind of hotel movement globally. Owned by Melbourne's iconic architects Mr's Denton Corker and Marshall, the three designed a hotel they would want to stay at: luxurious with a touch of whimsy.
187 Flinders Lane, Melbourne
Om Nom, Adelphi Hotel Melbourne High Tea review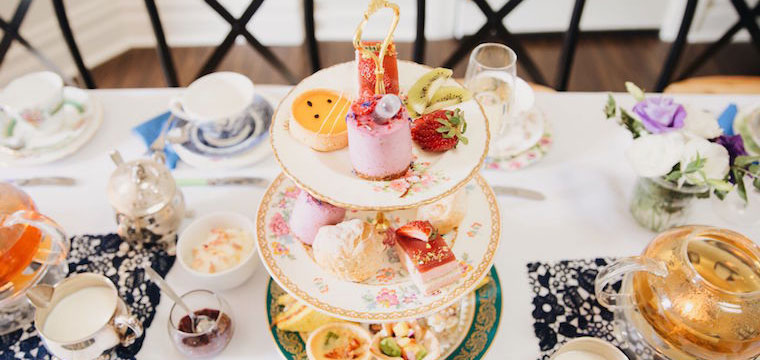 Mary Eats Cake
Here you are in the safe and talented hands of Sarah de Witt, the Tea Sommelier behind Impala & Peacock artisan teas and French trained pastry chef, Jessica Hillbrick. They'll take you on a gastronomic journey filled with characterful tea infusions and delightful unique sweet and savoury treats.
558 Sydney Road, Brunswick
Mary Eats Cakes High Tea review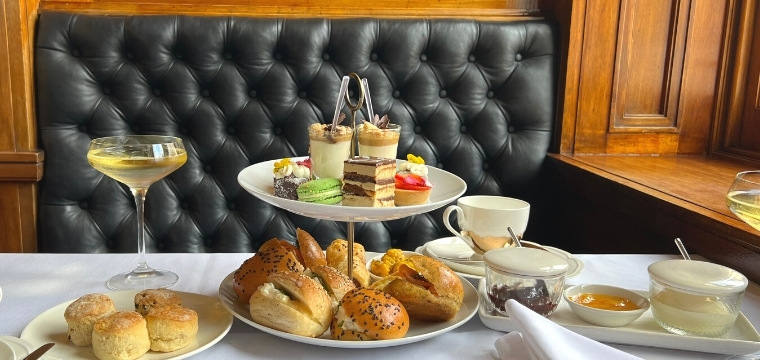 Strangers Corridor, Parliament of Victoria
Strangers Corridor, in the Parliament of Victoria, has been serving traditional afternoon tea since 1924. One of the first High Tea Society reviews, over 7 years ago, and part of the inspiration to the development of The High Tea Society, we decided to visit this sophisticated, elegant and historic venue again to see how the High Tea compared to the new players in the market. We have to say, we were pleased to see the offering had evolved and were very surprised this gem was not the afternoon hotspot for High Tea lovers.
Parliament of Victoria, Spring Street, Melbourne
Strangers Corridor, Parliament of Victoria Hig Tea review
High Tea Melbourne – find more venues in the High Tea Society Venue Directory.