Discover our handpicked list of the best High Tea experiences Perth has to offer.
Perth has a number of wonderful High Tea experiences that have been reviewed by the High Tea Society contributors. Here's our handpicked list of the best High Teas in Perth.
Best High Tea Perth: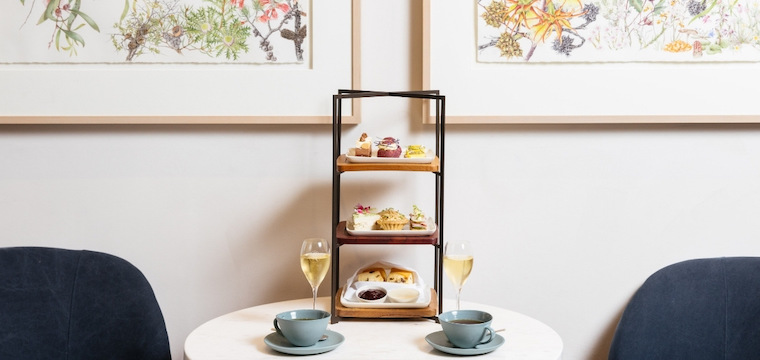 Cape Arid Rooms at Como The Treasury, Perth
The Como Treasury in Perth has launched a new High Tea experience in the newly renovated Cape Arid Rooms. With watercolour and ink prints by Alex and Philippa Nikulinsky which adorn the walls of the three interconnected rooms and are available to purchase from the State Buildings online shop. For a High Tea that is next level in attention to detail, menu and venue you can't go past the Thomas River Edition afternoon tea at the new Cape Arid Rooms. Their improvements follow two years of research and draw inspiration from some of the finest afternoon teas across the globe, and boy does it show.
Como The Treasury, 1 Cathedral Avenue, Perth
Cape Arid Rooms Perth High Tea review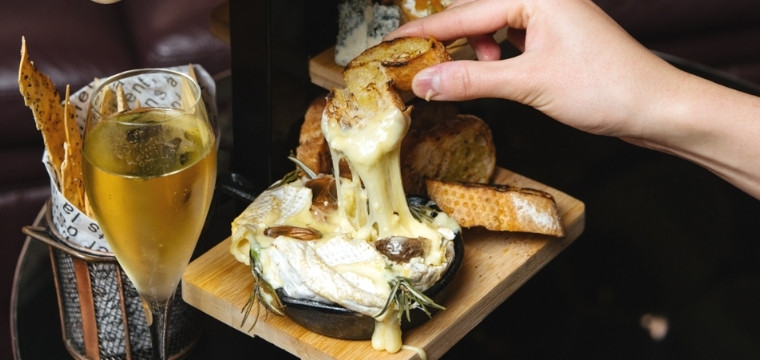 La Vie, Crown Perth
Everything from the décor, to the service and the menu was top notch. Don't be fooled into thinking it's not enough food, its quite the opposite and the champagne's pair perfectly with the food. For an afternoon of top quality champagne's, food and decadence you can't go past La Vie's High Cheese.
Crown Perth, Great Eastern Highway, Burswood
La Vie, Crown Perth High Tea review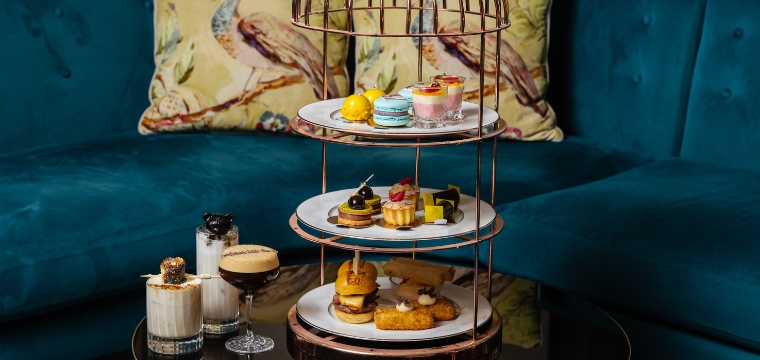 The Waiting Room (TWR) Crown Towers Perth
Situated in the Crown Towers Perth, The Waiting Room (TWR) is a stunning venue with an impressive 'Birdcage High Coffee' to match. The first thing that struck me when I walked in was the sheer size of the cocktail bar and the natural light beaming through the large windows. Once seated, I took in the beautiful décor, including the unique three-tiered rose gold birdcage stand that was promptly filled with our menu for the afternoon. If that's not enough, there were also three coffee cocktails on offer: Caramel Espresso Martini, ABC and Chateau de L'Orange, which paired beautifully with the menu.
Crown Towers, Burswood, Perth
TWR, Crown Perth High Tea review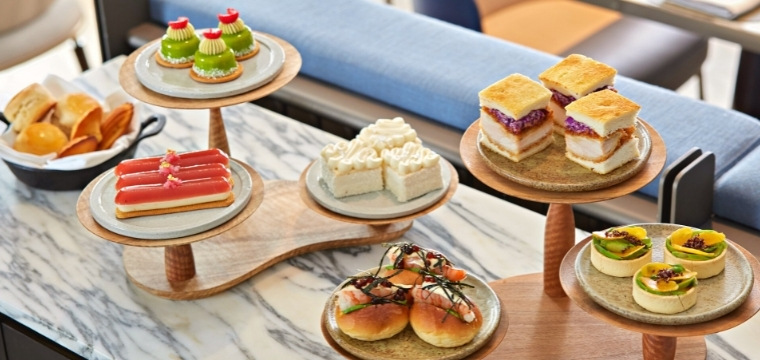 Hearth Lounge, The Ritz-Carlton, Perth
High Tea at The Ritz-Carlton, Perth on Elizabeth Quay begins with a glass of Moët & Chandon Grand Vintage champagne. This was the perfect accompaniment for their three savouries, my first being the grilled Albany asparagus tart with cheddar custard, cured egg, crispy quinoa. The yummy buttery shell housed a surprisingly light custard which allowed the asparagus to shine while the crispy quinoa was both a pretty and flavoursome addition, making this savoury of the day.
1 Barrack Street, Perth
The Ritz-Carlton, Perth Afternoon Tea review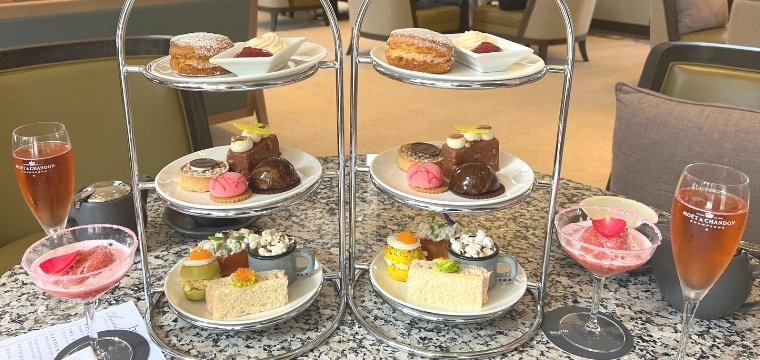 Haven Lounge at The Westin Perth
Experience a new level of High Tea in the heart of the city. Enjoy the sophisticated surrounds of Haven Lounge at The Westin Perth and indulge in a contemporary interpretation of a traditional past time with delectable sweets and savoury delights on offer. Our world class kitchen team has created the Signature High Tea filled with favourites from fluffy scones to dainty finger sandwiches and everything in between.
480 Hay Street, Perth
The Westin Perth High Tea review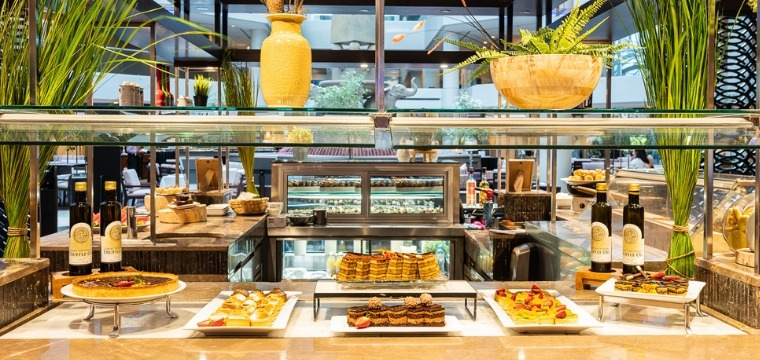 Hyatt Regency Perth
Hyatt Regency Perth has long been known for the best High Tea experience in Perth. Our award-winning buffet style high tea has been awarded Hall of Fame status in the Gold Plate Awards. The ideal experience for an afternoon of indulgence, the new menu offers guests a selection of finger sandwiches, savoury delights and an array of indulgent sweet treats from our famous dessert counter expertly curated by the Executive Culinary team.
99 Adelaide Terrace, Perth
Hyatt Regency Perth, High Tea review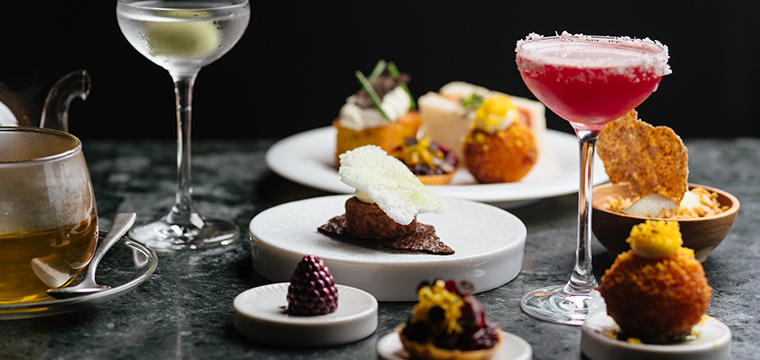 Fleur at the Royal Hotel
Fleur is situated in the heritage listed Royal Hotel in Perth's CBD but don't let this inner city pub fool you. This place is rich in history and beautifully restored with a classy "Afternoon Bloom" to match. The rich décor has an air of decadence and befittingly set the scene for a delightful afternoon that kicked off with a glass of Villa Fresco Prosecco served in a stylish champagne glass that looked like it came straight off the set of Casablanca.
531 Wellington Street, Perth
Fleur High Tea review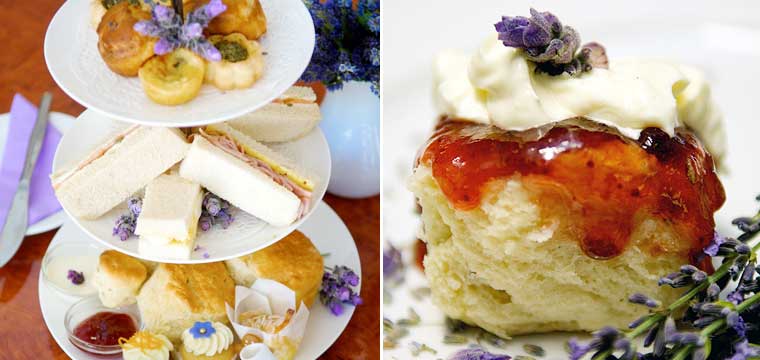 Lavender Bistro & Boutique Swan Valley
The Lavender Bistro & Boutique in the picturesque Swan Valley has a relaxed charm and this comes through in their very reasonably priced high tea. There is so much to like about this place; however, the real star is their lavender themed food all beautifully presented on a crisp white three tier stand, accompanied by the oh so pretty lavender patterned crockery.
6 Cranleigh Street, West Swan
Lavender Bistro & Boutique Swan Valley review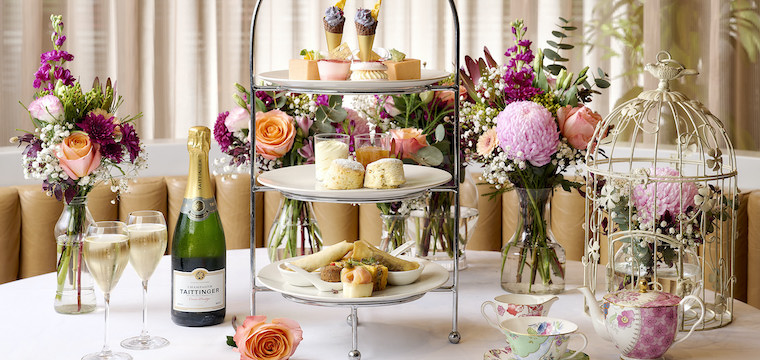 The Stage, Pan Pacific Perth
Brimming with elegance and beauty, celebrate the warmer days of springtime with a new selection of sweet and savoury delights that will surprise your senses at Pan Pacific Perth. Guests are invited to dress in their finest spring attire and enjoy the warmth of The Stage's surroundings with a complimentary Rosé Lemonade on arrival creating the perfect afternoon to be remembered.
207 Adelaide Terrace, Perth
Pan Pacific Perth High Tea Review
High Tea Perth – find more experiences
in our High Tea Venue Directory.