While most nations have been ordered to bunker down for a duration, many individuals and families are looking for ways to create fun and magic from home. Why not create an at-home High Tea experience?
There is something delightful about creating an elegant High Tea experience at home. Tea and baked goods have always been a staple for comfort and relaxation, and with cooler weather on the horizon too, what better time to enjoy a hot cup of tea, with some freshly made treats.
High Tea Delivered
For small businesses trying to stay afloat, many are working tirelessly at this time to create opportunities to continue growing through this turbulence, while bringing delight to those confined to the four walls of home for the time being.
One such business is Aimee Provence High Tea Parlour from the Sunshine Coast in Queensland. Company director Aimee Provence has been busily working to create a hamper of High Tea goodies to bring joy and a little bit of class to anyone looking to brighten their day in such isolating times.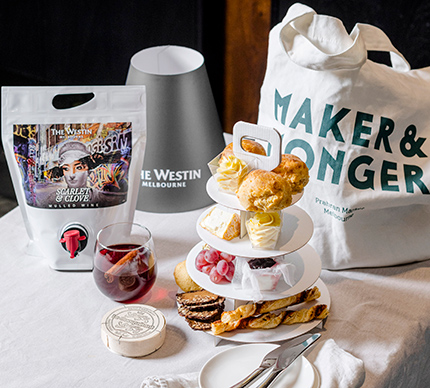 Aimee Provence High Tea Parlour has put together a range of hampers (from $95 – $120) to bring the magic of High Tea home. These hampers contain an assortment of treats – both sweet and savoury- including mini quiches, finger sandwiches, pastry tarts, scones, jam and cream, and fresh strawberries. Aimee explains that "no two hampers are the same" and that the exact types of scones or pastry will vary, depending on what fresh produce is available. Each hamper is lovingly put together and packaged beautifully, a gift fit for any occasion.
Given the strict new regulations on public gatherings, many baby showers, bridal showers and birthday bookings at Aimee Provence High Tea Parlour have had to be cancelled. Aimee still wants people to be able to celebrate these occasions, and while social distancing is necessary at this time, she hopes that sending a hamper to someone missing out on their special day will help to "Lift their mood and bring those feelings of joy and happiness to their homes". Aimee adds that champagne can now be added to any hamper purchase to bring a little more sparkle to the at-home celebration!
Aimee hopes that her beautiful creations will help to "put a smile on peoples faces" during this phase of social distancing.
"It's nice to just be able to enjoy something special and have a lovely treat from home."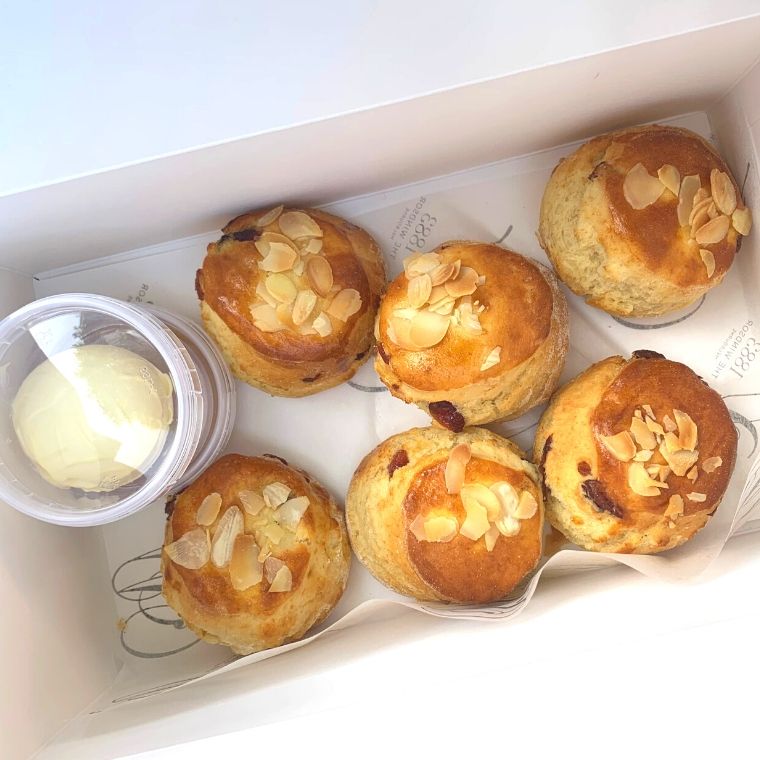 Other Australian High Tea venues are taking on similar offerings, such as Passiontree Velvet in Sydney, which now has delivery available on a range of cakes and sweet treats.
For those in Perth, the Como Treasury will be delivering their Autumn Afternoon Tea – this is a unique opportunity to enjoy this afternoon tea experience in the comforting surrounds of your own home.
If you're in Melbourne then Mary Eats Cake located in Brunswick and Montrose is delivering High Tea,  The Windsor Hotel is delivering freshly baked scones and The Westin Melbourne's High Cheese is available in a take-home hamper for two.
To find a High Tea that can be delivered to your home, search our High Tea Venue Directory – as their maybe a venue near you offering this service.
High Tea Recipes
Another way to bring the luxury of High Tea into your home is to explore the range of recipes we have accumulated here at High Tea Society. There is so much warmth and wholesomeness in baking your own scones, and lathering them with a home-made jam; a perfect home isolation activity for adults and kids. Some of our favourite at-home recipes are: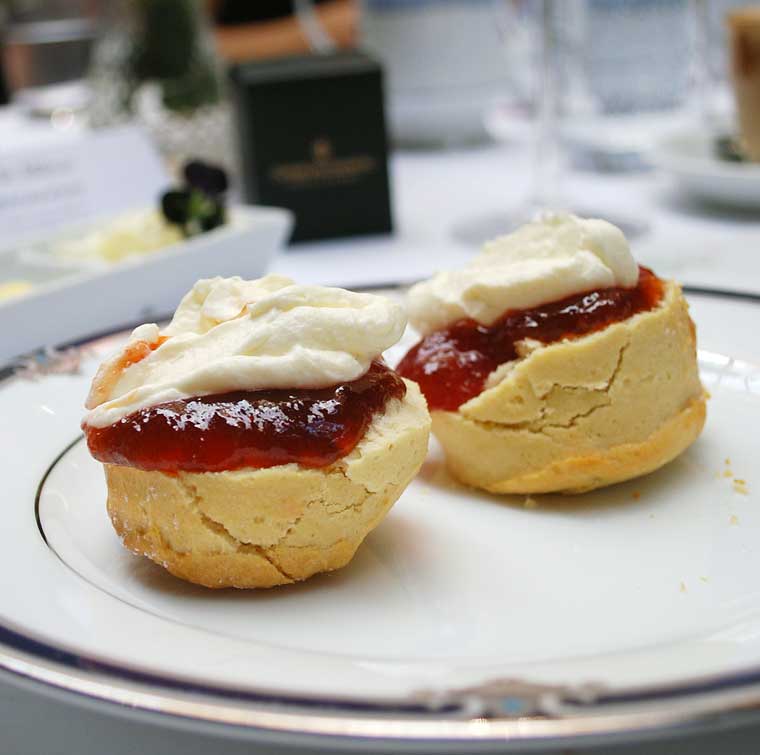 Delicate and savoury, finger sandwiches are a staple for any High Tea.
View our sandwich recipe collection
A fantastic savoury treat for young and old, which are easy to make and even easier to eat.
View our Sausage Roll recipe
The classic High Tea treat, scones are a simple and delicious accompaniment to a hot cup of tea. Check out our tips and recipes for the perfect scone.
View our Scone recipe collection
Sticky and sweet, and the perfect addition to a batch of freshly baked scones.
View our Strawberry Jam recipe
Virtual High Tea
As has been advised by almost every government in the world right now, Social Distancing is the key to limiting the spread of Corona Virus, but why should that mean that you should enjoy your High Tea alone? With all kinds of technology at our fingertips, it only takes a few short minutes to round up a group of friends via Skype, Zoom, Facetime or Facebook Messenger.
Organise your virtual High Tea, bake or order in your scones and share some Tea and sympathy with those you love most.