After much anticipation, Adriano Zumbo's high tea salon, Fancy Nance, has come to Melbourne – and it does not disappoint.
High Tea Society was among the first to try out the new offering, which opened earlier this month in South Yarra, tucked away on Daly Street (just behind the Little Frankie's café).
The former warehouse, which was most recently the site of Manu Feildel's failed Le Grand Cirque restaurant, now features large paintings of flamingos on the wall, plush seats, polished concrete floors, pendant lights decorated with tea ware, and an open kitchen where diners can watch the magic take place.
In a nod to its "fancy" title, the tables are laid out with white linen tablecloths and white napkins.
But, in typical Zumbo fashion, tradition has been turned on its head.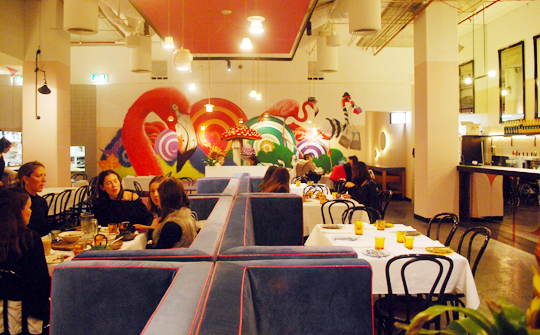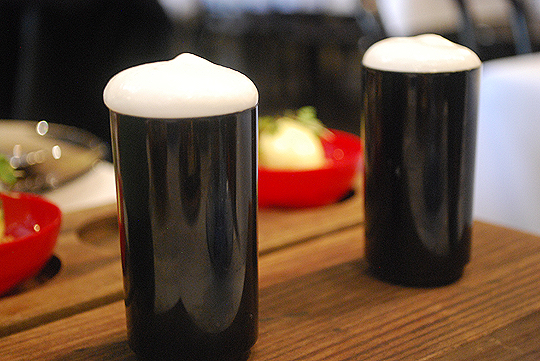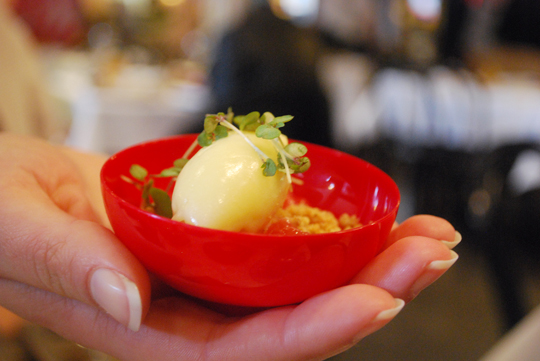 The food is served, not on a cake stand, but over five courses for the generously-sized I'm So Fancy option (or three courses for the smaller Pretty Flamingo) in a degustation-style fashion.
What's more, at Fancy Nance you start off with the sweets, followed by the scones, and finish up with the savouries.
For those inclined, gluten free and vegetarian menus are also on offer.
Tea is served in a variety of artfully mismatched teapots – my raspberry tea is served in a heavy clay teapot, while my companion's peppermint tea is served in a glass teapot.
There are 16 varieties of Harney and Sons tea on offer, as well as coffee, hot chocolate or a glass of sparkling or champagne.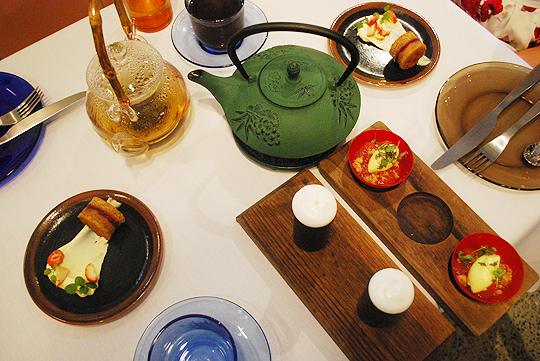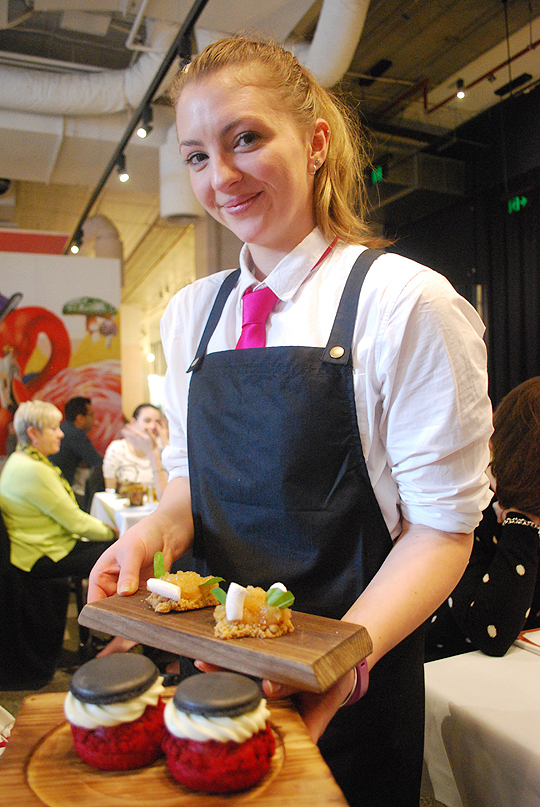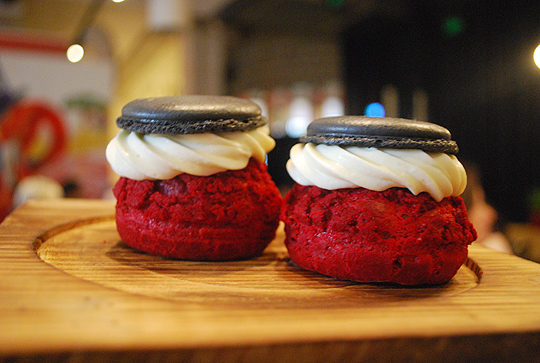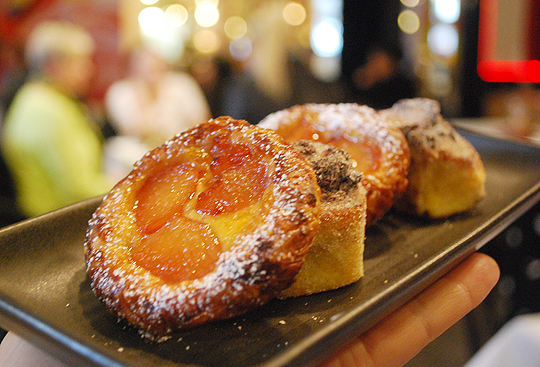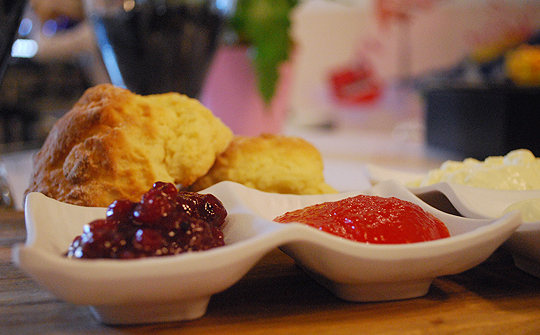 All in all, the vibe is very Alice in Wonderland, and the whimsical and fun menu complement the atmosphere perfectly.
Trying out the I'm So Fancy menu, we start off with first course, a trio of desserts, and marvel over the lightness of the vanilla Chantilly cream mixed with the linzer cake.
Next up is a tart grapefruit which is wonderfully balanced out by a quenelle of white chocolate.
By far our favourite is the passionfruit curd, lemongrass panna cotta, lime tapioca and coconut espuma, with all the different elements layered much like a trifle in a long, black shot glass, with the espuma – which resembles a meringue – poking out on top, giving the effect of something that has bubbled up in a test tube.
The different tastes as you get further down the glass, and the mixture of textures, make this dessert a true delight, and it possibly the best dessert I've ever tasted.
We move on to a large chouxmaca with a berry filling, topped with cream and a plain macaron, followed up with a coconut and peanut butter macaron and deconstructed apple pie.
Next came the scones, with two jams – redcurrant and capsicum – and cream.
The redcurrant jam was divine, but we were divided on the capsicum jam, which had a spicy aftertaste.
A small selection of pastries – including a chocolate and cinnamon scroll and an apricot Danish – were tasty but lacked the inventiveness of previous courses.
Finally, it was onto the savoury part of the menu.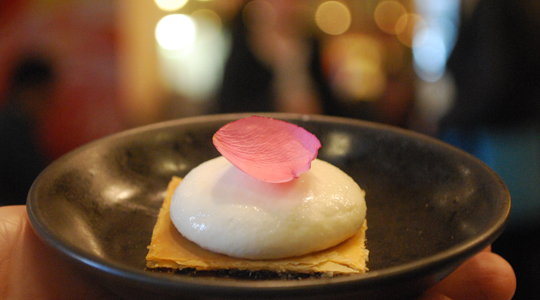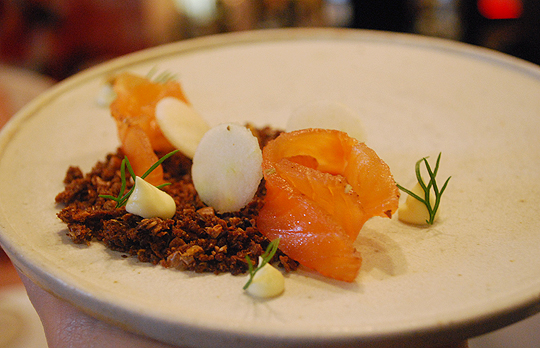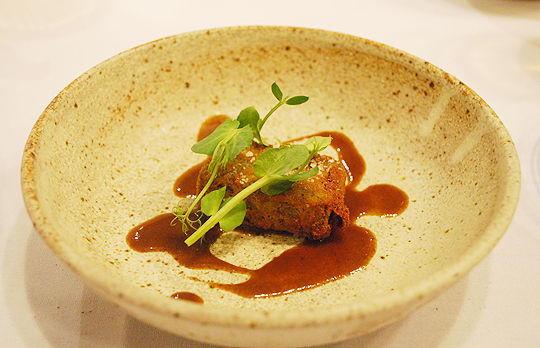 The smoked ricotta was prevalent and worked well with the sweet taste coming from the caramelised olives, followed by a deliciously fresh cured salmon served on a bed of rye with fresh apple and crème fraiche.
Balancing out all the sweetness of the desserts was the pork rillette on a salty pretzel bun and the osso bucco with pea shoots, which was also quite salty.
Zumbo's incarnation of high tea is wonderfully playful, very filling and a must-try.
Fancy Nance High Tea Menu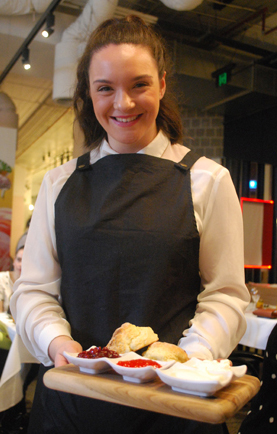 I'm so Fancy

Linzer cake with vanilla chantilly
Grapefruit with white chocolate ganache, olive oil and shizo
Passionfruit curd, lemongrass panna cotta, lime tapioca and coconut espuma
Chouxmaca with berries and cream
Macaron
Apple pie, cinnamon marshmallow and sorrel
Scones with two jams
Pastries du jour
Caramelised olives with smoked ricotta
Cured salmon, rye, fresh apple and creme fraiche
Pork rillette on a pretzel bun
Osso bucco with pea shoots
Tea, coffee or hot chocolate

Pretty Flamingo

Chouxmaca with berries and cream
Macaron
Apple pie, cinnamon marshmallow and sorrel
Scones with two jams
Caramelised olives with smoked ricotta
Cured salmon, rye, fresh apple and creme fraiche
Pork rillette on a pretzel bun
Tea, coffee or hot chocolate