The Yarra Valley Lodge (formerly The Sebel Heritage Yarra Valley) is positioned in a natural bush setting with two championship 18 hole golf courses and a day spa for pre high tea entertainment.
High tea begins with a cake stand with sandwiches, scones and sparkling wine, followed by a chocolate themed buffet and tea. All items served are made onsite with local Yarra Valley produce used where possible. There are a few Aussie themed treats including mini meat pies and lamingtons covered in a thick chocolate coating. On the day we visited The Conservatory in the Bella Restaurant was filled with long tables with celebrating family groups enjoying high tea.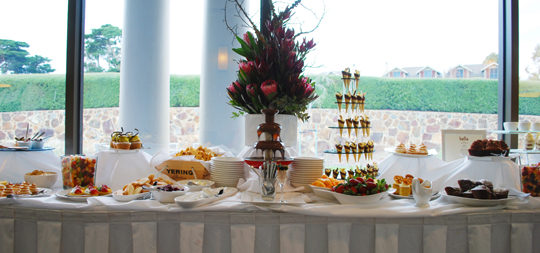 The Yarra Valley Lodge High Tea Menu

Savoury: Mini Meat Pies and Spinach & Ricotta Filo Triangles
Ribbon sandwiches: Chicken and Mayonnaise; Ham Cheese and Tomato; Egg and Cucumber and Smoked Salmon
Sweet: Chocolate glazed Éclairs Filled with a vanilla cream
Cupcakes: Pistacio & Chai tea, Vanilla and Chocolate Brownie Crumble
Lamingtons: Filled with Yarra Valley blackberry & shiraz Jam and cream
Carrot cakes: With cream cheese frosting & lemon chips
Chocolate Brownies: Chocolate fudge brownie puddings with caramel sauce
Individual Lemon Meringue Tarts: Lemon curd filled tartlets with a meringue pea
 Chocolate Tarts with pistachio praline
Individual Honey Crème Brulee Made with Yarra Valley honey
Orange and Poppy Seed Cakes
Mousse Cones
Made with Lindt White Chocolate
House Made Assorted Biscuits: Anzacs; Walnut Shortbread and Poppy seed Meringues.
Fruit Salad
Bella Cheese Plate
Bella Tasting Plate
Chocolate fountain: Honeycomb; Marshmallow; Meringue; Strawberry; Pineapple and Kiwi fruit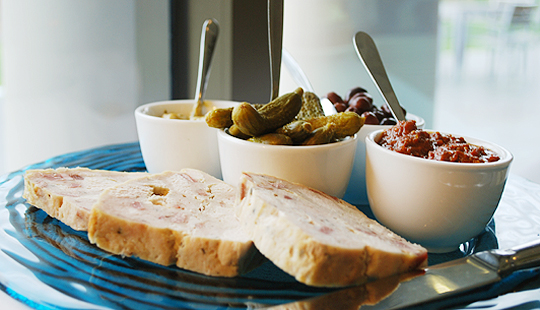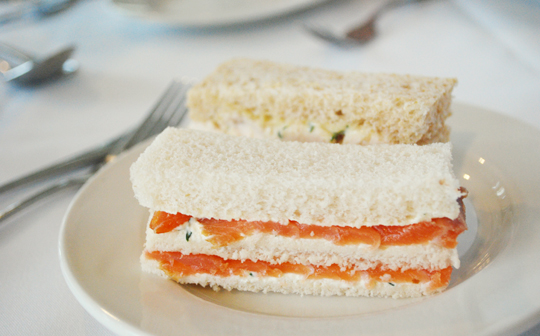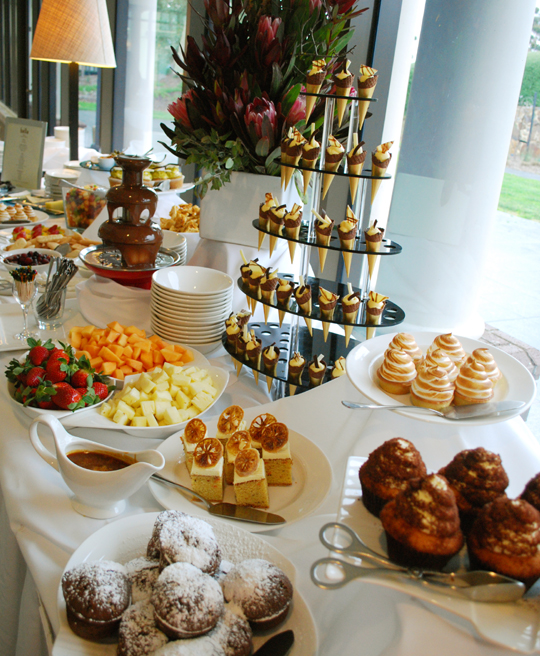 With a Mii Spa in the hotel the Heritage is ideal for a pampering weekend getaway. If high tea and spa treatments are not for you, then you could go for a round of golf before high tea instead. A special high tea event is held on Mothers Day each year.
The Sebel Heritage Yarra Valley high tea is ideal for a weekend get away or a family celebration. I do like that a cake stand is presented to the table, the quality of the food is really very good with the buffet offering a wide selection of savoury and sweet treats.