If you like your high tea with a dash of retail therapy, The Tea Salon is the one for you.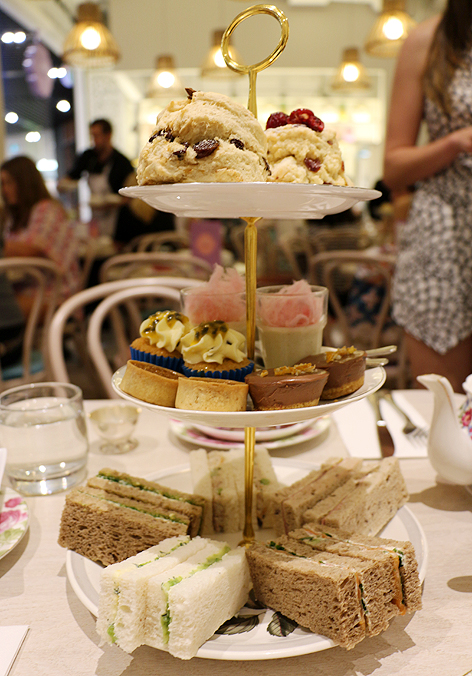 Please note this venue is now closed. Editor February 2018
Located on level two of the new Emporium Melbourne, The Tea Salon has a bustling, lively air and is fitted out with plush couches lining the walls and delicate tables with pastel seat coverings.
The menu was a sight to behold, with a top ten scone menu to choose from, and 29 tea varieties on offer.
Our lovely Irish waiter David, who offers you laughs with your high tea, was quick to recommend the best tea and scone pairings.
I opt for the Granny's Apple Pie black tea, which is served in my own teapot, and select the spiced cinnamon and raisin scone as part of the classic high tea package.
Served on a three-tier stand and accompanied by flower-patterned home wares, the five finger sandwiches are deliciously fresh, with the celery adding a refreshing crunch to my favourite, the chicken sandwich.
The smoked salmon with rocket, lemon and capers was also a standout.
Moving up to the middle tier, my eye (and tastebuds!) were immediately taken by the mini rose panna cotta served in a small glass and topped with Persian fairy floss. It was light, creamy and divine.
The vanilla cupcake and treacle tart were also delicious, and the chocolate cheesecake had a wonderfully soft crumbly base and smooth filling.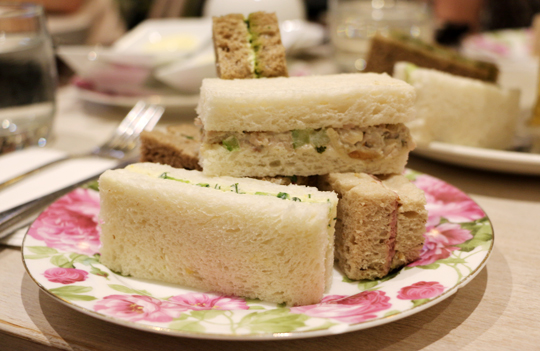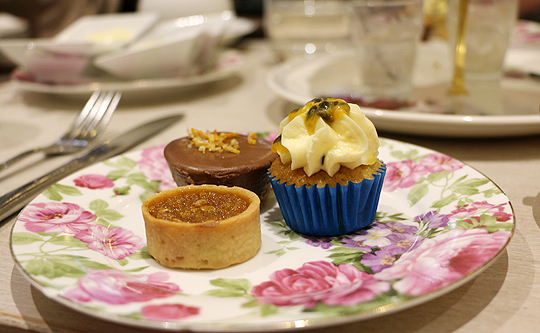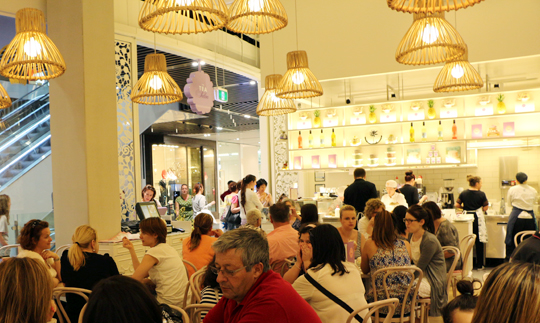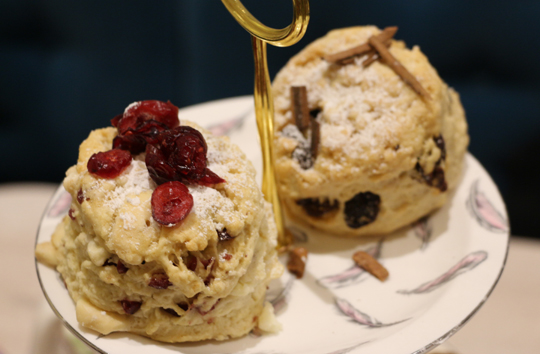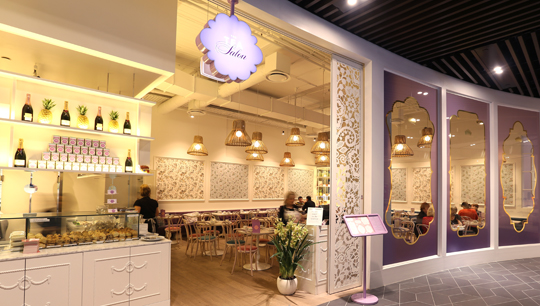 Back to the scones, and the spiced cinnamon and raisin goes beautifully with the Granny's Apple Pie tea.
I also sneak a taste of my companion's choice, the white chocolate and cranberry scone, and am won over by its sweetness.
If, like me, you have trouble picking just one scone out of the top ten, never fear – The Tea Salon offers take-home boxes of six scones from its store front.
The Tea Salon is the perfect place to start – or finish – a city shopping marathon.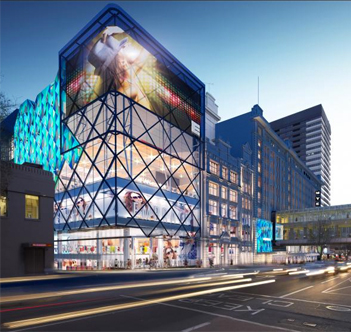 The Tea Salon Menu

Ribbon Sandwiches:
Chicken, mustard, lemon, thyme, roasted almond and celery
Smoked salmon, rocket, lemon and capers
Cucumber and Dill Butter
Roast beef, horseradish cream and baby cress
Basil pesto, spinach and crème fraiche
Scones – choose one scone from The Tea Salon's Top Ten Scones
Assorted Sweeties:
Petit Chocolate Cheesecake
Mini Rose Pannacotta with Persian Fairy Floss
Vanilla cupcake with fresh passionfruit topping
Lemony treacle tart
Pot of Premium Loose Leaf Tea or Espresso Coffee