The city of Melbourne comes alive during winter and a fine way to enjoy this spectacle is by sipping tea, eating scones and people watching from the comfort and warmth of The Lobby Lounge at The Westin.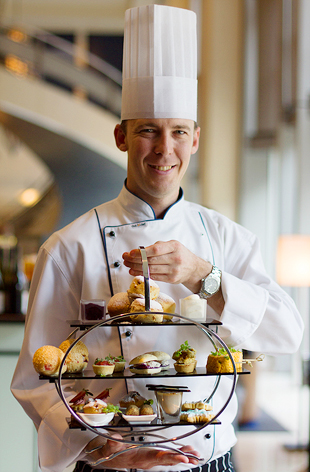 High Tea Society recently indulged in such an afternoon when we visited The Westin to try the new menu for their winter high tea.
Executive Chef Daniel James has done a fine job putting together a collection of sweet and savoury treats, where you'll find a nod to his British heritage with favourites like beef pie and mushy peas and spotted dick. The high tea is served on an impressive three-tiered platter along with unlimited tea or coffee.
Starting with tier one, you're in for a surprise with an apple and cinnamon scone. It tastes like apple pie!! While traditionalists might not approve, this is a great pairing with the vanilla bean scone. The scones are crunchy on the outside but still soft and fluffy on the inside.
The second tier was savoury and on offer were sandwiches, tarts and pies. The burger and foccacio were a little dense but nothing could fault the goats curd tart or beef and potato pie. The pastry on both was delicious; with the beef pie packed with rich flavours and topped off nicely with mash potatoes and mushy peas. I'd happily have larger sized version of both these dishes.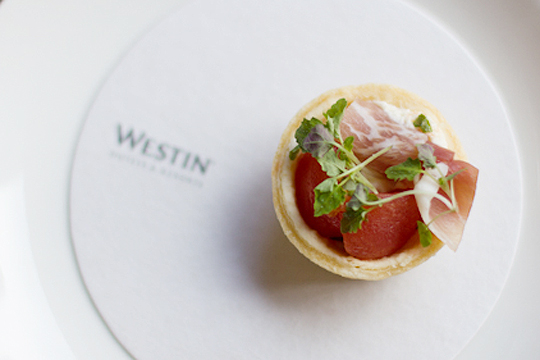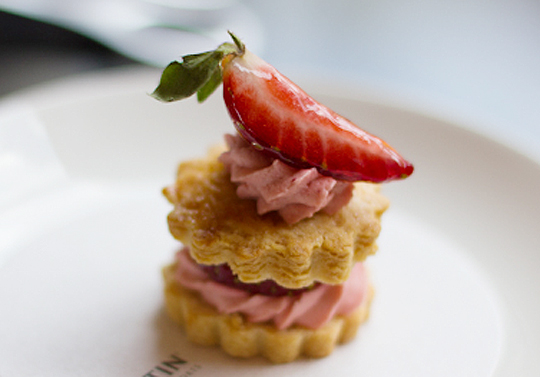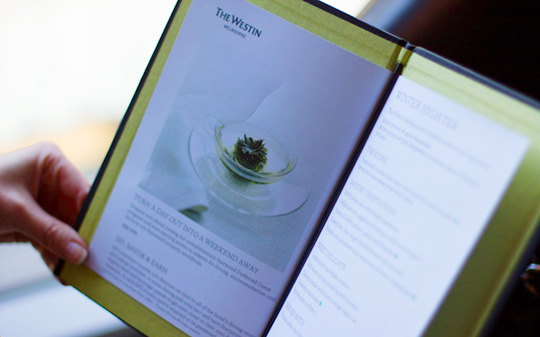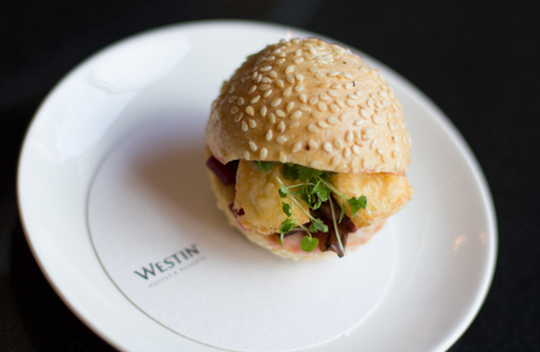 Finally to the main event, the third tier with sweet delights. There is variety on offer here so even the fussiest of sweet tooth's can find a fave. The currant pudding with custard left me wanting more and the chestnut brulee was a fun treat with its chocolate spoon but the favourite of the day was the strawberry shortcake. Sweet and light–it made for a refreshing ending to a lovely afternoon tea.
The Westin serve Jing tea ranging from black, green, white and herbals. We tried the Flowering Jasmine Peach, English Breakfast and the Lychee Red Iced Black Tea. All three were lovely, beautifully presented and added great balance particularly to the sweet dishes. Something to note for the warmer months is that all teas can be served iced.
Westin Hotel Melbourne Afternoon Tea Menu
Traditional vanilla bean scone and apple & cinnamon scone, served with house made preserves & cream.
Savoury Temptations:
Beef & potato pie with mushy peas & jus
Grilled haloumi, eggplant & beetroot relish mint burger
Tartlet of confit tomato, goats curd & jamon
Creamy Brie, free range chicken & radicchio foccacia
Smoked trout pinwheel with watercress & lemon mascarpone
Sweet Delights:
Vanilla butter snowflake cookie
Little warm currant pudding with custard
Chestnut brulee with burnt orange
Strawberry shortcake
Rum & raisin truffles
Served with coffee, hot chocolate, Jing tea or herbal infusions.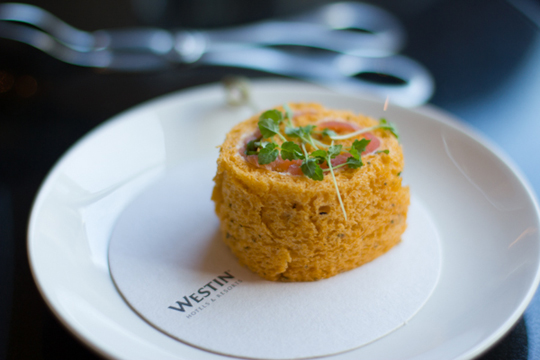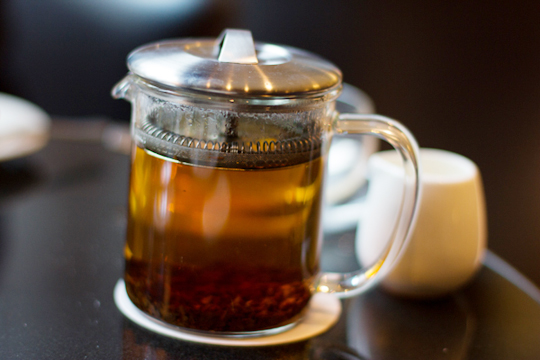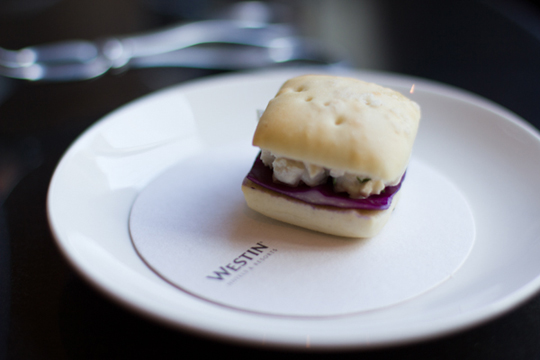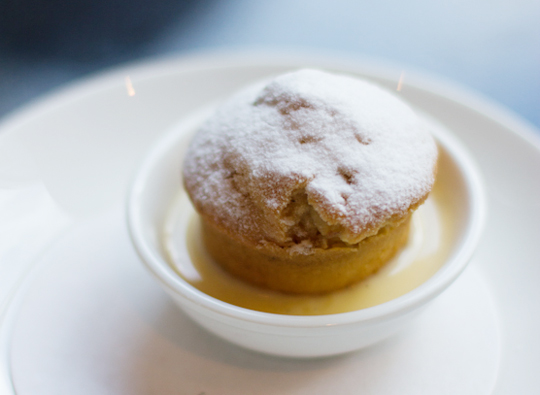 For a more intimate setting, be sure to book in The Lobby Lounge, however The Westin does cater for larger groups too, with seating for up to 50 in The Martini Bar.
It really is a wonderful experience to relax on the comfy leather couches, enjoy a cuppa and a sweet delicacy while watching the hustle and bustle of City Square in absolute peace and quiet. The Westin is one of Melbourne most exclusive locales and not only provides this quiet sanctuary from the city, but also delivers a lovely high tea.