Celebrate Mother's Day on Sunday the 13th of May 2018 by taking your mum out for High Tea in Brisbane.
High tea for Mother's Day is an excellent idea. There are so many high tea venues to choose from, so we have done the hard work and put together a list based on our favourites.
If you're a fan of traditional scones and something a bit fancy why not try the Sofitel in Brisbane? For something a bit fun, with a view to die for, afternoon tea on the Kookaburra Brisbane will make your mum's day. Or for the warmth and comfort you only get from your grandmother's cooking, head to Room with Roses in the iconic Brisbane Arcade.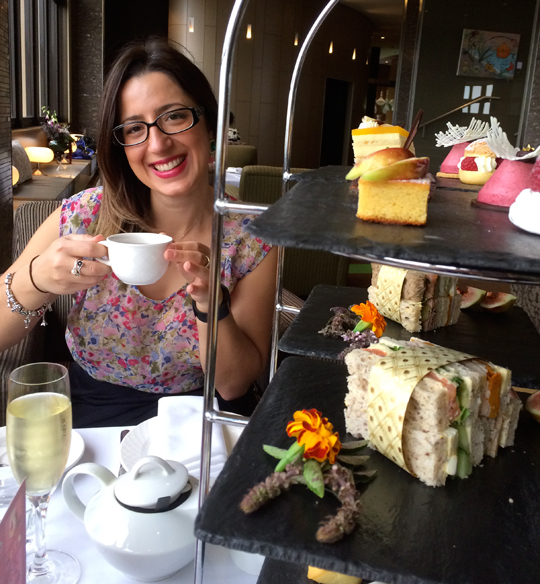 The High Tea Society contributors have the task of tasting a lot of high tea's each year (it's a hard job, we know), so we have a pretty good idea of where to go. We asked our Brisbane contributor Vanessa Chircop about her favourite experiences.
What are your favourite high tea experiences and why?
There are so many to choose from but the ones that stand out for me are Room with Roses and high tea at Bacchus and the Sofitel. Room with Roses is just such a gorgeous venue; the atmosphere literally gives you the feeling of a warm hug. I've actually taken my mother here and she just loved it. The historic building is beautiful, and the food is just so comforting, paying homage to the famous recipes of the Country Women's Association. The phrase 'cooked with love' was coined for the type of food served at this establishment.
I also love high tea at Bacchus and Sofitel, if you're looking for something a little bit more up market and fancy with proper French pastries and elegant fine china this is the place to go.
If you were to take your mum for high tea for Mother's Day where would you go?
Room with Roses would probably be my first pick but having already been there with my mum, I'd probably take her on the Kookaburra Brisbane. While the afternoon tea itself is pretty standard, it's a fun day out on the Brisbane River with lots of sparkling wine and an excellent atmosphere. While it's not as fancy as the Sofitel, my mum loves a good gimmick every now and then and this is just a fun day out. It's also a great way to enjoy the river and see the sites. It's also a great venue for the whole family.
Our Mother's Day Brisbane top picks:
Stamford Plaza Brisbane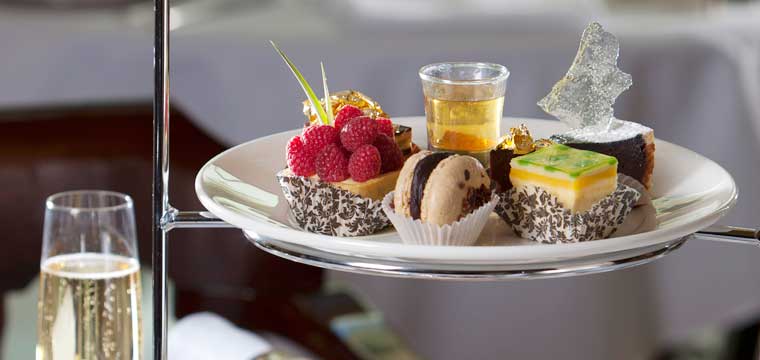 This venue with its stunning floral bouquets and drifty sounds from a strings-wielding musical ensemble that is inspired by The Peninsula Hotel in Hong Kong. The Stamford takes cue from a colonial past and offers a high tea service fit for the Queen. In regards to food, we particularly enjoyed the crispy, non-greasy chicken curry puffs.
Corner of Margaret & Edward Streets, Brisbane
Our review of the Stamford Plaza Brisbane
Customs House Brisbane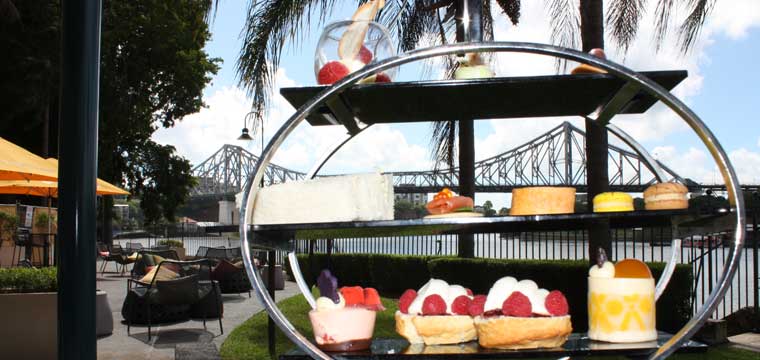 This is one of Brisbane's most awarded function venues. Customs House is situated in Brisbane's CBD right on the river. If you're lucky you'll get a table overlooking the stunning Story Bridge. What could be more Brisbane than Queensland sand crab? Pair it with sweet ginger dressing in a cucumber cup and there'll be an explosion of flavours and textures in your mouth. You can wash down the treat with a complimentary mimosa.
399 Queen Street, Brisbane
Our review of Customs House Brisbane
Kookaburra Brisbane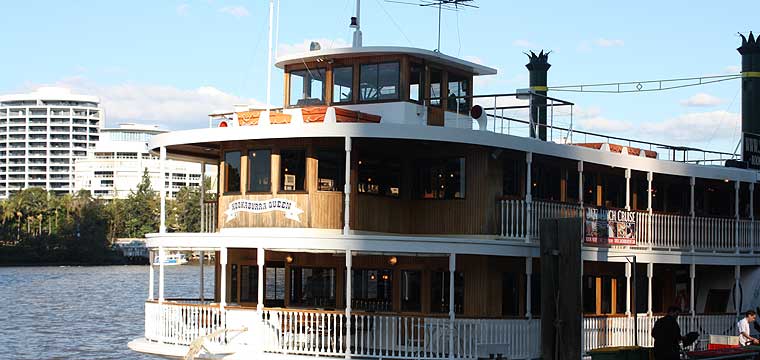 I couldn't think of a better way to spend an afternoon than drinking tea and taking in the views of the Brisbane River. As we entered the classic looking timber paddle wheeler we were greeted at every turn by the boat's lovely staff.  While the afternoon got off to a rocky start with my glass, of Grand Region Sparkling Cuvee almost being served to me in a dirty glass things quickly took a turn for the better.
Lower Boardwalk Level, Eagle St Pier, 45 Eagle St, Brisbane
Our review of the Kookaburra Brisbane
Passiontree Velvet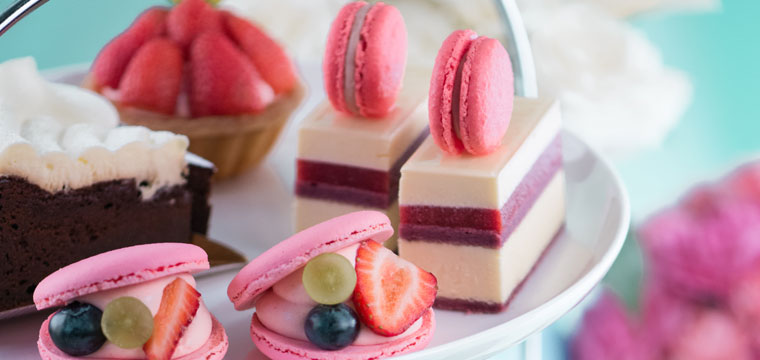 Having never taken high tea at a chain restaurant before, I didn't really know what to expect. You can call me snob, but chains don't often invoke images of elegance and relaxation. But while this location is situated in a shopping mall, Passiontree Velvet works well with what they have, providing comfortable and classic décor that would soon have you forget its location.
Level 2, K222, 322 Moggill Rd, Indooroopilly Shopping Centre, Brisbane
Our review of the high tea at Passiontree Velvet
Room with Roses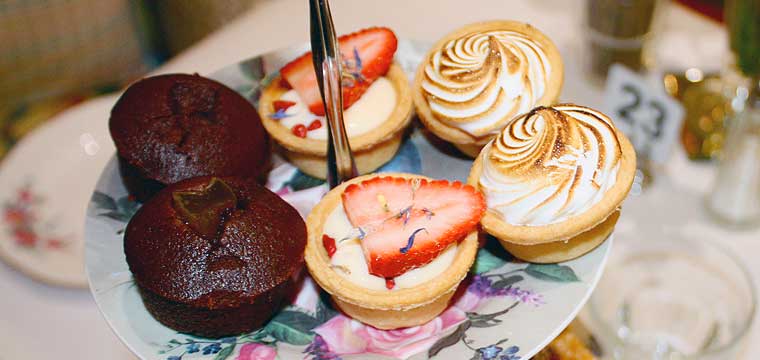 Discover why this establishment was recently named one of the top five places to take high tea in Australia by Vogue Living. Situated in the iconic heritage listed Brisbane Arcade, this high tea is truly an experience of the senses.
111-117 Adelaide Street, Queen Street Mall, Brisbane,
Our review of Room with Roses
Sofitel Brisbane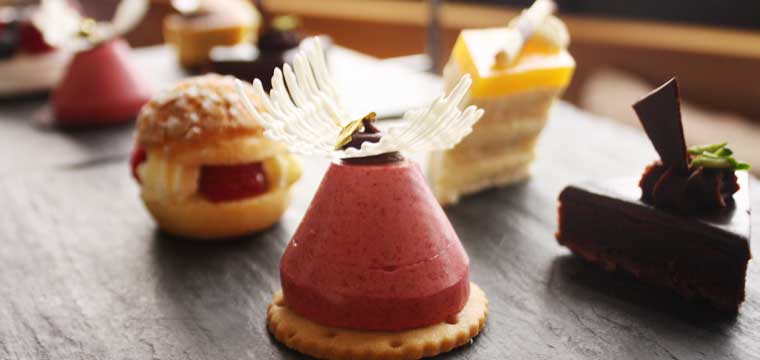 This setting is modern and minimalistic, full of natural light, with floor to ceiling windows that showcase Brisbane city. While everything is sensational, we particularly took to the ribbon sandwiches. The honey roasted turkey and pumpkin with cranberry sauce was a pleasant surprise.
249 Turbot St, Brisbane
Our review of the Sofitel Brisbane
Bacchus, Rydges Hotel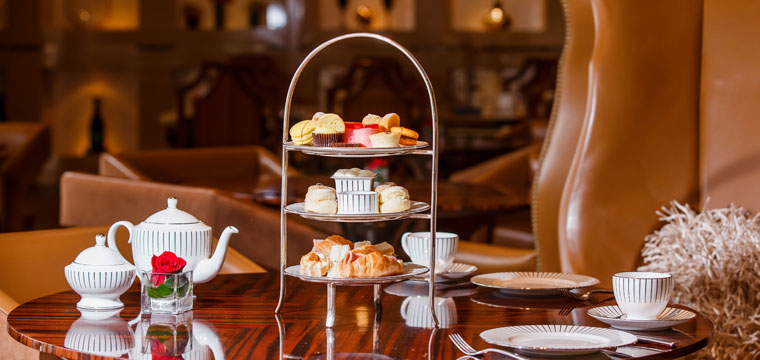 The glamorous Rydges Hotel in Southbank is ideal for tea lovers. Edibles were also pleasantly surprise. The croissant, which is served with truffle and eggs – a lovely twist on an old favourite.
Corner Grey and Glenelg Streets, South Bank
View our review of the Bacchus>>

Shingle Inn City Hall Brisbane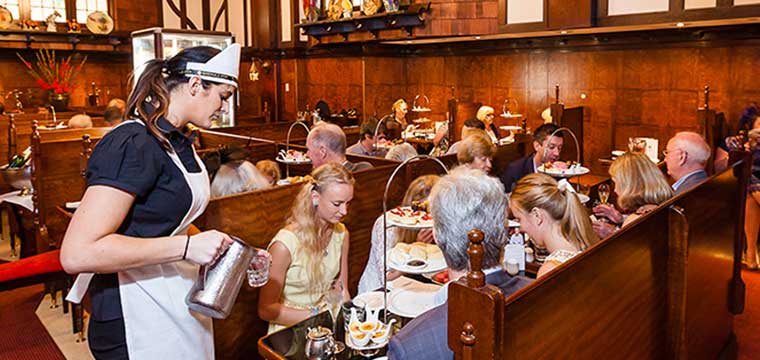 Shingle Inn City Hall is the reincarnation of Brisbane's oldest and most loved café.  Originally opened in 1936 on Edward Street, Shingle Inn was well known for its superior quality cakes, unique environment and outstanding service.
King George Square, Brisbane
Learn more about high tea at the Shingle Inn City Hall
Our Mother's Day Gold Coast top picks:
Plazzo Versace Gold Coast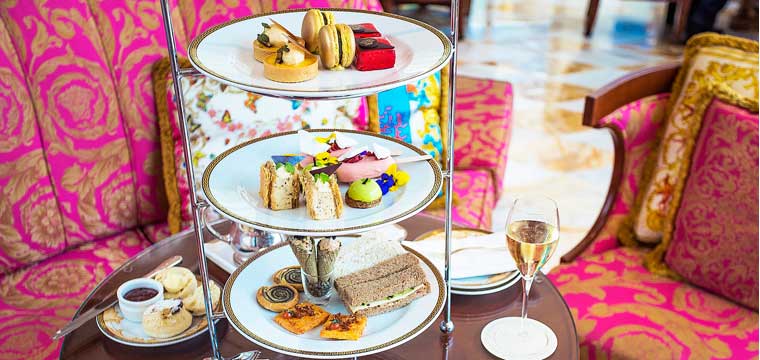 The Palazzo Versace high tea has an offering of magnificent martinis and cocktails, barista made coffee, decadent treats and elegant snacks. Marvel at the sparkling crystal chandelier, bespoke Versace furnishings, and azure Lagoon Pool whilst nibbling on a double smoked ham, jarlsberg cheese and djonnaise sandwich. It only gets better with desserts such as the Cherry Delice Dragonfruit, Pandan with Berry Choux Bun and unique rhubarb and passionfruit jams to accompany fluffy scones.
94 Seaworld Dr, Main Beach QLD
Learn more about the Plazzo Versace high tea
QT Hotel Gold Coast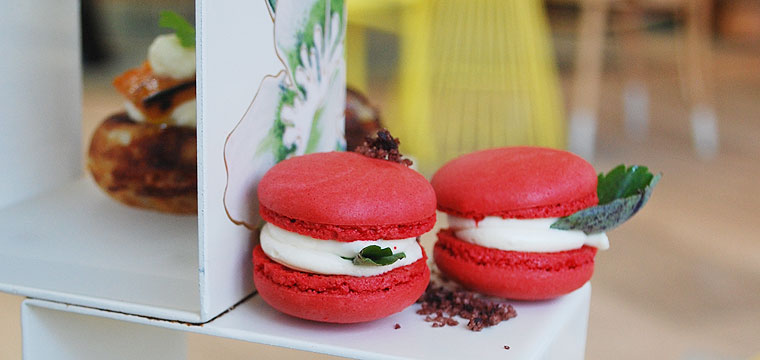 There's no chance of forgetting where you are with this hotel's 1950s-inspired beach-club resort feel, and treats that take form of bikini babes. Just a short stroll from Surfers Paradise Beach this high tea offers an exquisite but surprising menu. What appears to be a sweet red macaron (isn't that always the case?) is actually a tomato one that features tomato consommé gel, cream cheese and basil from QT's garden. You can also add a little something extra to your experience by sipping on some delicious Champagne Perrier-Jouet.
7 Staghorn Avenue, Surfers Paradise
Our review of the high tea at the QT Hotel Gold Coast