Looking to increase your brand's visibility & reach a new audience of high tea lovers?
Look no further than High Tea Society. Our website is the go-to destination for high tea enthusiasts around the world, and we offer a range of campaigns to help you connect with our readers.
Available campaign formats:
Book the Annual Campaign Package for a 10% discount
The package includes a geo-targeted EDM, a Sponsored Venue Listing and two banner ads in the monthly email newsletter.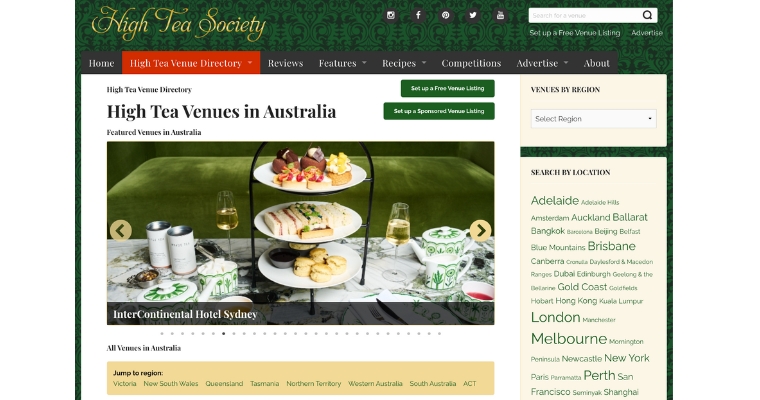 ​​Hotel ​b​rands​ that have advertised with us include: ​Westin Hotels​, ​Fullerton Hotels​, ​Marriott Hotels​, ​Pan Pacific Hotels​, ​InterContinental Hotels​, ​Sofitel Hotels, ​Hyatt Hotels​, ​Stamford Hotels​, ​Sheraton Hotels​, ​QT Hotels​, ​​Shangri-La Hotels​ and ​Langham Hotels​.​
Brands​ that have advertised with us include: ​Wedgwood​, ​Royal Albert​, ​Maxwell & Williams​, ​Twinings​, ​Pukka Herbal Tea​, Madame Flavour​,​ KitchenAid​, ​Breville​, ​Monista Tea Co​, ​Bodum​, ​Sony Universal Home Entertainment​,​ Virgin Atlantic ​and ​Cristina Re​.​
Rate Card available upon request.
2022 Annual Website Results
Website traffic annual: 354,192 users & 684,699 pageviews
Sponsored Venue Listings received 40,492 pageviews from 34,329 unique people
Clicks on the Venue Directory landing page 10,850 pageviews and 8,845 unique pageviews
Searches in the Directory by city or region 105,610 pageviews & 80,089 unique pageviews
Searches in the Directory by country or state 55,102 pageviews from 39,256 unique people
Audience
updated 15 May 2023
Website monthly: 41,798 users & 90,124 pageviews
Email subscribers: 43,500 with an average open rate of 52%
Facebook likes: 55,298, 28 day reach of 49,011 people
Instagram followers: 27,109 with a monthly reach of 55,200
Pinterest: 4,300 followers, 72.6k monthly views
Editorial
Reviews are independent editorial, they are not paid for or sponsored. Our contributors are hosted by the venue so receive the high tea experience complimentary. High Tea Society does not offer sponsored website articles or social media posts.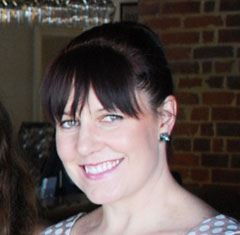 Michelle Milton
Director, High Tea Society Pty Ltd
Based in Melbourne, Australia
Connect on LinkedIn
Call: +61 (0)4 1718 5458
Email
High Tea Society™ is a registered trademark.