Discover the best tea brands and expert tips for making the perfect cup of tea for your next High Tea Party.
There's something so magical about making the perfect cup of tea, with some baked goods on the side, sharing a cuppa with some friends or even curling up with a good book all in your own home. Now is the perfect time to cook up a delicious pot of tea, find the best tea brands, and learn about the art of making tea.
In recent years, high tea has become more popular with consumers. In the world of Pinterest search term analytics, high tea, referred to as the new 'happy hour', is becoming a social experience, an aesthetic experience, and an experience of comfort. The trending searches were: Tea party aesthetic, vintage tea party, butterfly pea tea, and high tea food ideas.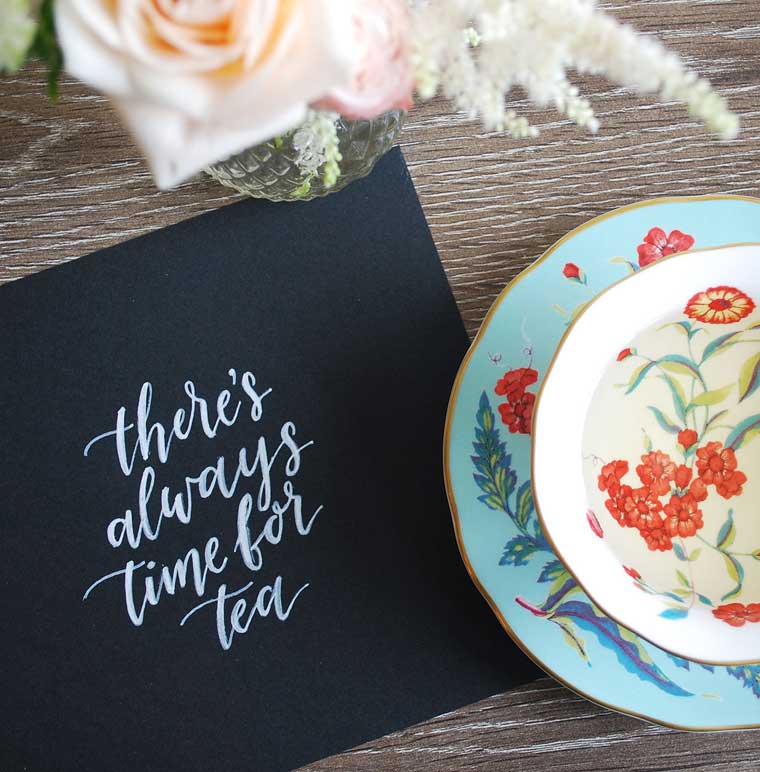 A 2019 Roy Morgan study revealed 15.2 million Australians drink hot drinks, including hot coffee, hot tea or hot chocolate, in an average week. So we at the High Tea Society are here to help you expand your tea horizon and find the best tea brands to capture that magical high tea experience at home. Here's a tea guide showcasing some unique tea brands. So whether you love a loose-leaf, fruity or green team, these tea brands need to be on your radar!
Tea Directory:
Adore Tea is a Canberra based speciality tea brand, with a whopping 200 fresh teas in their range, including green tea, chai, flowering teas, etc. And is a multi-award-winning tea boutique company! All teas are fairly sourced from Sri Lanka, China, and Australia and are blended and hand packed with care and only natural flavours and ingredients in every sip. Adore Tea sells teas in 2 cup tasters, 50 g and 200 g.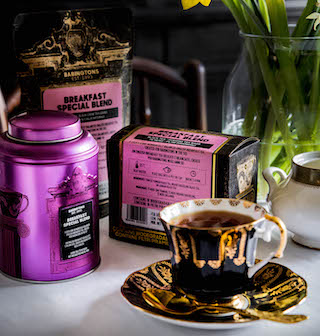 Since 1893, Babingtons Tea Rooms at the foot of Rome's iconic Spanish Steps, has been serving fine teas to the world's most discerning tea connoisseurs, always with a dash of British eccentricity, wit & style. All Babingtons Blends teas are sustainably sourced, hand blended and are 100% natural with no artificial colourings or flavourings.
Dilmah is a family-owned Sri Lankan tea company that understands the importance of ethically made tea and carefully follows social responsibility sustainability practices. It is all about supporting pickers and their families, marginalised members of communities and environmental preservation, not to mention the great taste of Dilmah teas. Dilmah is sold in over 100 countries worldwide and has a range of flavours, from caramel fun tea to decaffeinated teas, to name two out of their extensive range.
A London based tea boutique with a beautiful range of famous and exclusive blends. Fortnum & Mason is renowned for its classic and fun combinations. Fortnum and Mason's blends include The Piccadilly, The Royal blend, The Breakfast blend, the Earl Grey Classic, and the Jubilee blend. The teas are also suitable as gifts for tea lovers.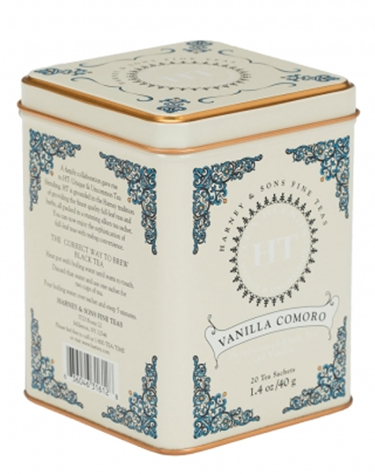 Harney and Sons is a truly gourmet choice of tea, with over 150 different fine teas sourced from the finest tea gardens worldwide, all packaged in the most luxurious tea packages. Some teas they supply include hot cinnamon and English Breakfast.The brand can be purchased online, in hotels, restaurants, and cafes, or by using a store locator.
Impala & Peacock is an award-winning tea house that now supplies an online range of gorgeous and exciting teas to restaurants, day spas and cafes around Australia, and teas for those who want a lovely high tea experience at home. The teas are sourced organically and combine natural botanicals to create unique blends that satisfy any tea connoisseur, including lemon myrtle ginger, Earl Grey tea and Peacock chai blend.
Lipton is a super popular British tea company that offers a range of exciting flavours, including matcha green tea, mango iced tea, etc. The company is also all about sustainable and ethical practices! It's the perfect choice for anyone who wants a nice refreshing cup of tea any time of the year!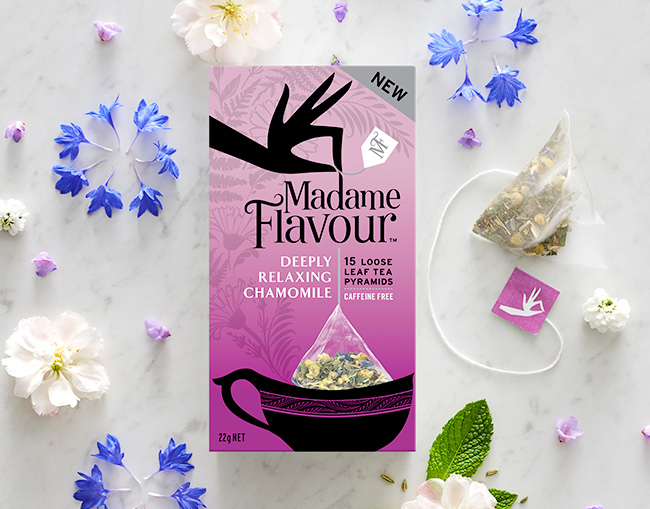 Madame Flavour is a gorgeous Melbourne based tea brand, with tea sourced from tea gardens in China and Sri Lanka and bringing them to tea lovers worldwide! Madame flavour also uses sustainable 100% plant-based Green-Pla certified biodegradable material for each tea bag! Madame flavour sells black tea, oolong tea, green tea, herbal teas and speciality items such as green jasmine and pear. Yum!
Mariage Freres is a French luxury tea brand perfect for tea connoisseurs worldwide. The brand offers a range of exotic and classic tea blends, including Green Tea and a gorgeous fruity blue tea called Paris White Day! The brand also provides teapot and cup sets and other tea paraphernalia, making it the perfect place to buy presents for other tea lovers or treat yourself to a high tea experience at home!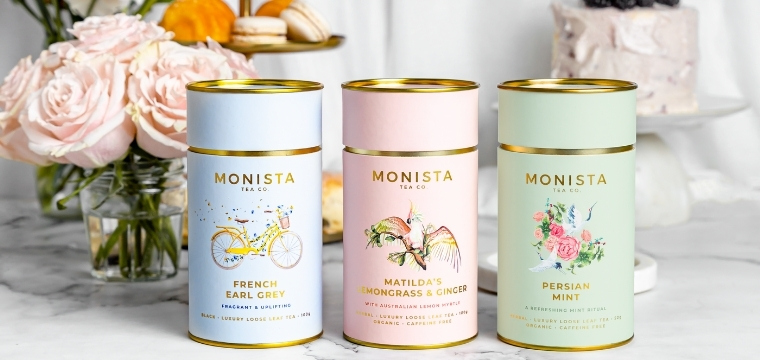 Monista is a Melbourne-based tea brand that uses quality ingredients to source and creates a range of teas, including Black Tea, Green Tea, and other herbal teas. Monista also offers luxury loose leaf tea gift sets for all tea lovers. With exquisite packaging, a range of exquisite flavours and aesthetic teaware available, what else could a tea lover want?
Nerada is a tea brand that is the world's largest supplier of Australian grown Tea! Nevada offers a range of teas, including Green tea, black tea, white tea and other unique infusions and is also rainforest alliance-certified, making the brand sustainable! Some super fabulous blends they offer include peppermint tea, Rooibos and Vanilla, Hibiscus, and lemongrass.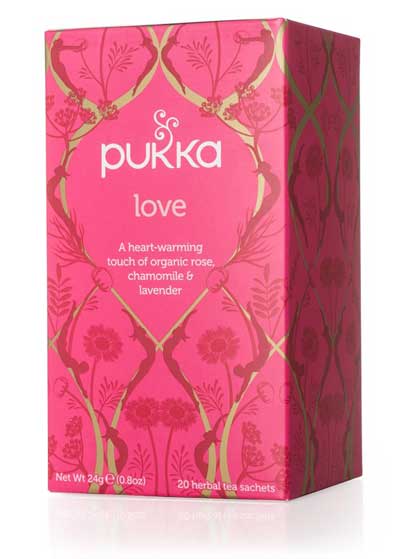 Pukka Herbs is a UK based company that creates a range of herbal creations with the intention of health and well-being. Pukka herbs also use sustainable packaging and offer a range of exotic blends, including wild apple and cinnamon organic tea and the after dinner mix, which is excellent for digestion!
A Gold Coast-based high-end tea brand provides premium teas and tea-related products to connoisseurs and novices alike. The brand also has a wellness range comprising blends to help digestion, improve sleep, improve immunity, and sell essential oils. The tea brand also includes everyone's favourites, such as Black Tea, Green Tea, oolong tea and fruity blend teas.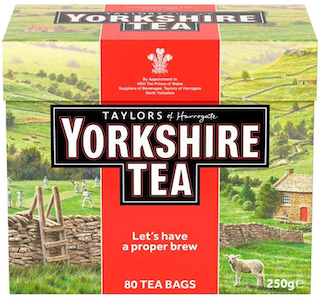 Coffee and tea lovers rejoice; Taylors of Harrogate offer a range of outstanding coffee and teas. The brand is also a part of an ethical tea partnership. Some teas the brand offers include Yorkshire speciality teas, British teas and speciality teas, including Mandarin and Ginger tea, Lychee and lime green tea and spiced Christmas tea.
Tea Drop is a luxurious Melbourne tea company bringing excellent teas to your home. Tea Drop stocks a wide selection of teas and offers plant-based latte mixes and hot chocolate mixes! Former coffee speciality coffee roaster Ashok Dias, who wanted to create quality tea experiences for tea lovers, founded Tea Drop. The brand is also a member of an ethical tea partnership, so you can enjoy your cuppa guilt-free knowing every tea is ethically sourced and has premium ingredients.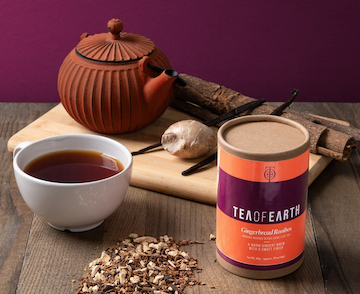 Tea of Earth produce exquisite loose leaf teas that are hand-blended in the Macedon Ranges of Victoria, Australia. They use only organic ingredients including freshly picked herbs and fruits that exude a beautiful rich flavour in every steaming cup. They currently have 18 different teas for your perusal, including black, green, herbal and rooibos.
Look no further than tea tonic if you're looking for fun, organic, and healthy tea mixes. Tea Tonic was founded in 1998 by naturopath Lisa Hilbert for people to include more wellness into their days! Fans of Tea Tonic enjoy its taste and feel-good benefits. Tea tonic also offers teas that have benefits such as promoting better sleep, boosting immunity, anti-inflammatory teas, etc.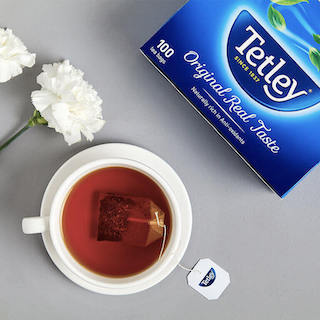 Tetley has been making great quality teas for over 180 years and is British based! All tea is made with care and derived from Camellia Sinensis (the native tea trees of China and India). Tetley stocks teas, including decaffeinated, green, black teas, chai lattes, and super and cold infusions. One of Tetley's best-selling products is the cold infusion teas, which can be brewed using cold water and added to water bottles for a wonderful tea experience on the go!
The Rabbit Hole is an Australian loved and owned tea brand all about personalising tea experiences so all tea lovers can have the best experience possible. The Rabbit Hole includes handcrafted, wrapped with love packaging that makes for the perfect gift for any tea lover, alongside offering a personalised experience for tea lovers as a monthly tea subscription that includes extra goodies, tasting notes and canisters of tea. The Rabbit Hole offers a unique, and gorgeous range of native wellness Australian teas harvested and informed by indigenous peoples such as the Kakadu Dreaming Tea.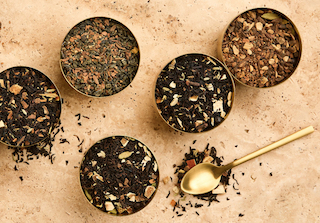 The Tea Centre, is an Australian-owned business established in 1993. With a selection of over 150 consciously sourced teas from around the world, including loose leaf teas, plant-based pyramid tea bags, and signature blends like Chocolate Brownie and Stockholm Blend. Catering to diverse tastes, from classic English Breakfast to organic herbal infusions, premium Chinese, Taiwanese, and Japanese teas. Explore their recent additions, Australian botanical teas like Desert Lime & Lemon Myrtle and Davidson's Plum & Rosella. You can find their teas in 10 retail stores across QLD, NSW, and the ACT, as well as online and in restaurants and hotels throughout Australia.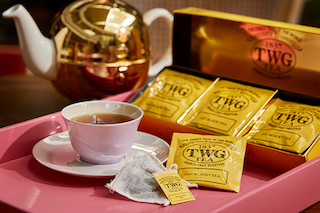 If you're looking for a fancy tea experience, TWG is for you. Each tea bag is hand-sewn, and all the packaging is super bright, aesthetic and elegant. The Singaporean-based company offers loose leaf teas, tea bags and packaged loose leaf teas. TWG also is currently stocking a limited edition of Sakura! Sakura teas, with a green tea base, the Sakura! Sakura! Teas are all super anti-oxidant reach and include notes of wild Rainier cherry and sweet rose petals. Talk about fancy and delicious!
Twinings is a much-loved UK tea brand; with a wide range of loose leaf teas, latte powders, infusions and wellness teas, there's no lack of choice for tea lovers. Twinings also offer beautiful wooden tea chests that contain a combination of black tea, Green Tea and infusions perfect for emulating a high tea experience, all in the comforts of your own home! Twinings also are home to over 500 varieties of teas that are cherished all over the world!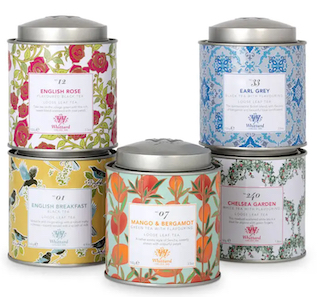 A UK based tea brand, Whittard has the perfect range of gifts for coffee and tea lovers alike with exquisite coffee and tea blends, a subscription service, gift packs, tea and tableware, etc. The brand also offers hamper packs and gift collections, such as the Easter gifts range and sells biscuits! So if you're looking for the whole high tea experience, with biscuits, tea and other hot drinks for your next tea party, then Witthard is an excellent option!
If you're looking for a local business to support, look no further than Yarra Valley tea. Yarra Valley Tea is a family-owned and loved Australian company established in Yarra Valley, Coldstream Victoria. All teas are handpicked, put in biodegradable tea bags and grown in Victoria. Yarra Valley tea offers a range of green, black and other herbal teas, alongside gorgeous hampers that include locally made jams and organic honey and have unique blends such as Smart Tea to help focus and Qantas blend teas.
A Yorkshire-based family tea business is all about buying ethical and supporting community projects. Yorkshire tea captures the magic of a traditional high tea experience with blends of classic black teas and blends. This brand is stocked in supermarkets like Coles and Woolworths. An exciting Yorkshire blend to check out is the Yorkshire tea toast and jam blend, which has a breakfast tea base and natural flavours that make the tea taste like toast and jam.
The Guide to the Perfect Cup of Tea
Are you interested in learning the art of tea making? With help from experts in the field, High Tea Society has compiled some of their best tips and tricks on tea making. High Tea Society had the pleasure of hearing Impala & Peacock's, Sarah Dewitt and Twinings', Stephen Twinings talk about how to make the perfect cup of tea.