A collection of our best scone recipes and tips for making the perfect scones for your next high tea.
All hail the homemade favourite, the old-fashioned comfort food- the scone. This classic high tea staple was originally from Scotland, and was made with unleavened oats and cooked over an open fire. Unlike today's handheld scones, they were the size of a medium-sized plate and so had to be cut like a cake before being served. Since, it has spread beyond its Scottish origins and become popular throughout the United Kingdom where it now is the centrepiece of a classier affair.
A Devonshire or Cream Tea is a light afternoon meal, consisting of tea taken with a combination of scones, clotted cream (thick cream), and jam. 'Devonshire Tea' originates from the county of Devon in England, where it is a local specialty, hence the name. In Australia, scones are typically split in two, then spread with jam and topped with a dollop of double thick cream. However, the method in Devon is to cover each half with clotted cream first and then add strawberry jam on top. Whipped cream and any other jam flavour is not usually acceptable.
The scone: The hero of the Devonshire Tea takes many gorgeous forms.
Devonshire Tea, while associated with High Tea is not in fact the same thing. The only commonalities they share are the inclusion of scones and of course the tea. Look here for the history of high tea.
Today, one can find recipes for more varieties of scones than there is time to bake. Chocolate scones are a sweet sort that never get old. With harder chewy bits mixed in, it is the perfect decadent treat. On the savoury side, scones are the perfect accompaniment to a comforting soup in the colder months or a fun addition to breakfast. With variations such as bacon and cheese, cheddar-dill and parmesan-garlic to choose from.
From herbaceous rosemary scones to fragrant and floral rose scones there is really no limit to what you can create. Whatever your fancy, scones are best enjoyed at breakfast or brunch, and, of course, at high tea.
Tips For Making The Perfect Scone:
Ensure the dough is sticky (not too sticky) and definitely not dry.
Substituting heavy cream for the butter and eggs in a traditional scone recipe will produce a moist, light scone, similar to a cream biscuit. A moist scone can be split easily and is a pleasant texture when complemented with soft berries and airy whipped cream.
Use a light touch when mixing the ingredients together – don't over knead. Just mix until the ingredients are combined.
Rest the dough for 10 minutes before cutting with a knife into separate scones. Then either cover these with a tea towel or a sprinkling of flour to prevent them from drying out.
Place the scones close together on the baking tray so they rise upwards, not outwards. They should be cooked in the hottest part of the oven.
If you like your scones with a crusty top, cool them on a wire rack. For a softer top, wrap them in a tea towel once they come out of the oven.
Our Most Popular Scone Recipes: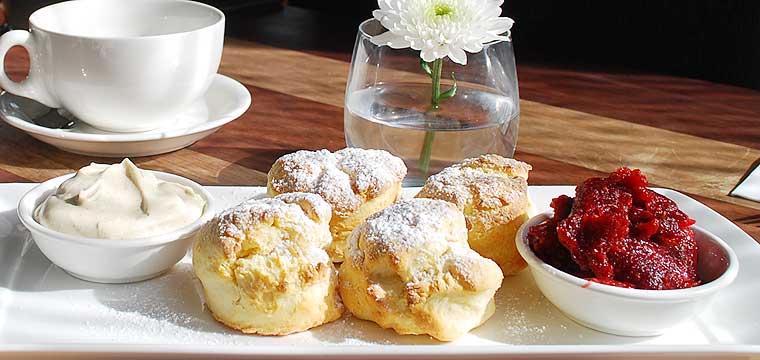 This recipe is one of 120 tried and true recipes featured in the cookbook "Everything I know about cooking I learned from the CWA of NSW" this is the perfect kitchen companion, in a deceptively small format.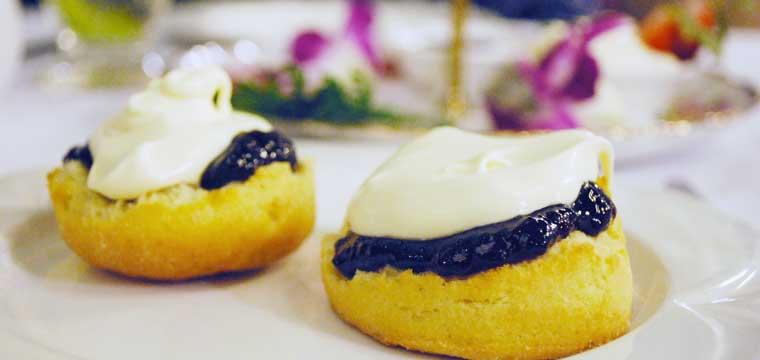 Located in Melbourne's famous Block Arcade, the Hopetoun Tea Room is steeped in history. Opening in 1892, the tea rooms were first run by the Victorian Ladies Work Association and named after their founder Lady Hopetoun, wife of former Victorian Governor and Australian Governor-General Lord Hopetoun.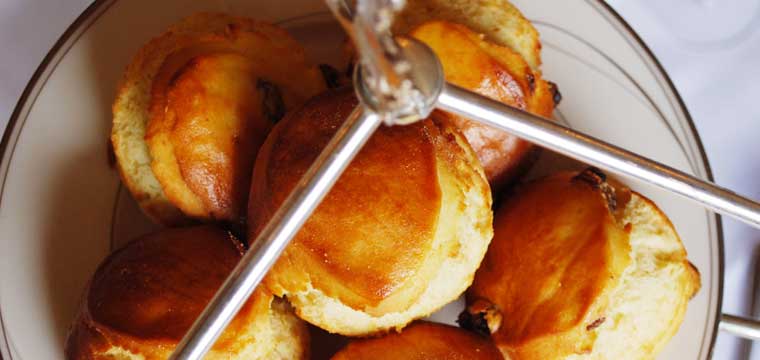 The Hotel Windsor in Melbourne has been serving afternoon tea since 1883, and to this day holds a sterling reputation for what is arguably Melbourne's best traditional afternoon tea offering.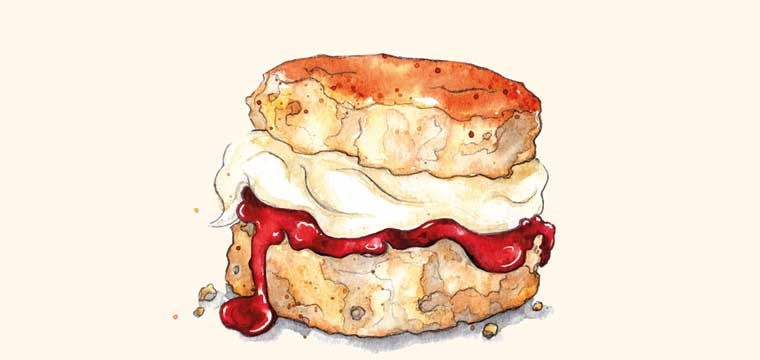 The (UK) National Trust is just as well known for its scones as it is for its glorious gardens and historic houses. From the classic fruit scone served in every National Trust café to a wickedly indulgent Triple Chocolate Scone, scone enthusiast Sarah Clelland has collected 50 delicious, easy scone recipes.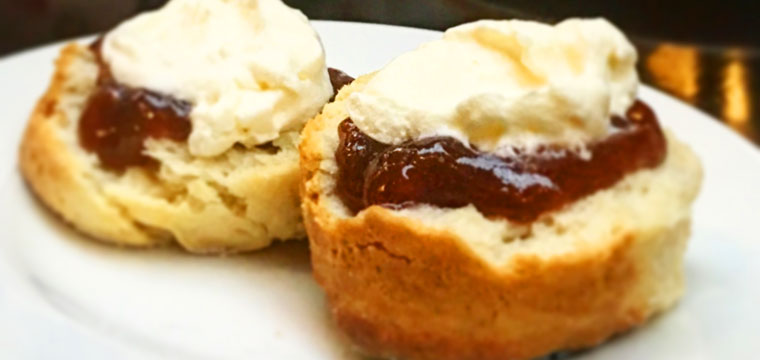 Recreate some of the magic at home with Clinton Jackson's perfect scone recipe.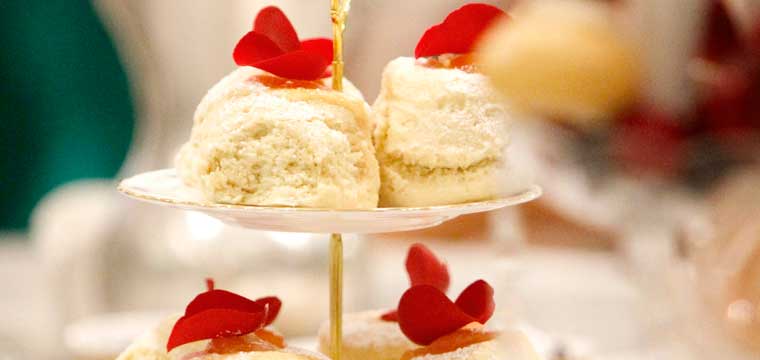 Jill penned Australia's first High Tea cookbook, simply named 'High Tea'. The book is filled with delicious recipes and all the information needed to host a lavish High Tea including; etiquette, table settings, instructions for the perfect brew and a history of the dining experience.