High Tea Society spoke with Australian journalist and businesswoman Ita Buttrose, on the eve of the launch of her book "A Guide to Australian Etiquette". We talked about table manners, social media and high tea.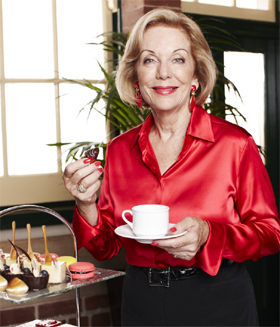 Ita's five tips for table manners:
Never start eating until everyone has been served unless your host tells you not to wait. At a formal dinner party, wait until the host or guest-of-honour picks up their knife and fork before beginning to eat.
Put your napkin on your lap.
Don't pig out on the bread and leave only crumbs. If the bread basket is in front of you, take one piece and then pass the basket to the person on your right.
Chew your food with your mouth closed. Don't wave your knife and fork around to make a point.
Don't eat with your fingers unless you've been served finger food.  If in doubt follow your host's lead.
Ita's five tips on using social media:
Always take time to stop and think before you post something on Facebook, MySpace, YouTube or other internet social networking sites. Do you really want people to know such things about you?
Never post anything or send an email in anger, otherwise you might regret it later. The same advice applies if you've had a few drinks.
Don't include personal attacks on other people in messages because they could come back to haunt you. That's especially true about emails because they can be recovered and provide a record that could be interpreted wrongly, Emails are often used as evidence in court cases.
Don't forward emails without the sender's permission either.
And don't feel compelled to always have the last word. Some email messages do not need responses.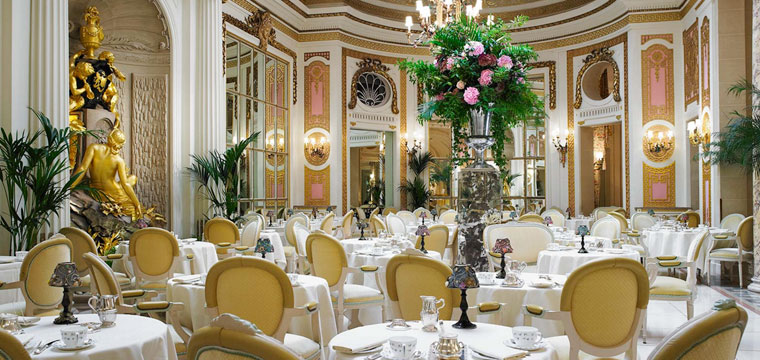 Ita's favourite high tea venue
The Ritz in London serve a fabulous high tea in their elegant Palm Court, offering the best sandwiches and great scones with jam and lashings of fabulous Devonshire cream.  They have a selection of something like 15 or more teas and it's customary to have a glass of champagne before tea is served. I always visit the Ritz for high tea when I visit London. It's one of my favourite rituals.
A Guide to Australian Etiquette

In this updated edition of her classic A Guide To Australian Etiquette Ita shares her insights and offers sensible, down-to-earth advice on how to behave and what to do on social and professional occasions. From how to carve meat and poultry when entertaining, to how to make a speech or behave in a mosque, Ita helps you meet any challenge. There's also advice on sharing personal information on social networking sites, including Facebook, Skype and YouTube, which today, is often a grey area for many.

Ita Buttrose AO, OBE, has enjoyed an extensive career in print, radio and television. She has edited leading magazines and newspapers including the Daily Telegraph, Sunday Telegraph, Sun-Herald, The Australian Women's Weekly, Cleo and ITA and currently is host/ interviewer of Ita's Musical Theatre on the Ovation Channel. She is Vice President Emeritus of Arthritis Australia; patron of the Macular Degeneration Foundation of Australia and Ambassador for Alzheimer's Australia (NSW) and a member of its Advisory Board. A Guide to Australian Etiquette is her 10th book.