Equipment
Standard 12 hole muffin tray and paper cases
---
This delightful SACWA recipe for Jelly Cakes is the perfect recipe to add a little colour to any High Tea Party.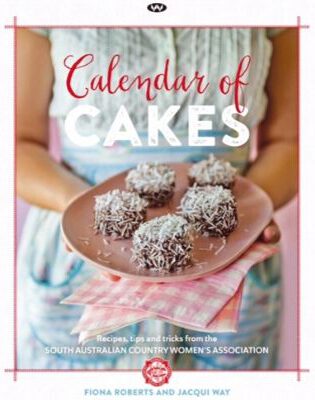 For over 90 years, the South Australian Women's Association has been working within the local community to advocate for social and political issues affecting rural communities. The SACWA is most known however, for their traditional recipes and extensive collection of cookbooks and recipes. The SACWA's most recent cookbook is entitled Calendar of Cakes, which features a range of delectable cake recipes, including these classic Jelly Cakes.
This timeless Jelly Cake recipe brings back memories of yesteryear, with its light and fluffy vanilla sponge, raspberry jelly, and coconut coating, filled with an airy whipped cream. These cakes are a guaranteed hit at any afternoon tea event and will bring a refreshing pop of colour and brightness to the tea setting. These Jelly Cakes are best made and served on the same day, but they will keep for 1-2 days in the fridge, without the cream- which can be added upon serving.
Learn more about the books here: www.sacwa.org.au.
---
Ingredients
---
Instructions
Preheat oven to 180oC (160oC fan-forced). Line a 12-hole muffin pan with paper cases. Line a tray with baking paper.

Make jelly according to pack instructions and place in the fridge to cool for approximately 1 and 3/4 – 2 hours, or until the jelly is slightly thick in consistency.

Place butter, sugar and vanilla together in a large mixing bowl and, using an electric mixer, beat for approximately 10 minutes or until light and fluffy.

Add egg and beat until combined. Add ½ cup of flour, salt and 1 tablespoon milk, mixing until well combined, then add remaining flour and milk, again mixing until combined.

Spoon cake batter into prepared muffin pan and bake in preheated oven for 16-18 minutes, or until just golden and firm to touch. Cool slightly in the muffin pan and then transfer the cakes to a wire rack. Cool completely and remove paper cases.

When jelly is ready, remove from fridge. Place the coconut in a bowl. Dip each cake in the jelly, rolling it around until completely covered. Drain off excess jelly and then roll in the coconut until fully coated. Place on prepared tray. Repeat process with remaining cakes and refrigerate for 30 minutes to set.

To finish jelly cakes, tip cake upside down to give them a flat top. Using a knife, make a slit across centre of cake, almost all the way through. Fill a piping bag with whipped cream and gently pipe cream into centre of each cake.