The Alexander Bar at Melbourne's Savoy Hotel has put forward a visually stunning and innovative afternoon tea that delights and impresses.
From the very beginning, it is clear that The Savoy Hotel knows their tea. After being sat in a comfortable corner of the Alexander bar at a table set tastefully with delicate floral tea ware, we are shown a list of delicious-sounding teas, like the Ice Lemon Myrtle infused with Butterfly Pea and local berries. We also tried the Tropical tea and the Relax tea, which had calming peppermint with sweet notes of liquorice.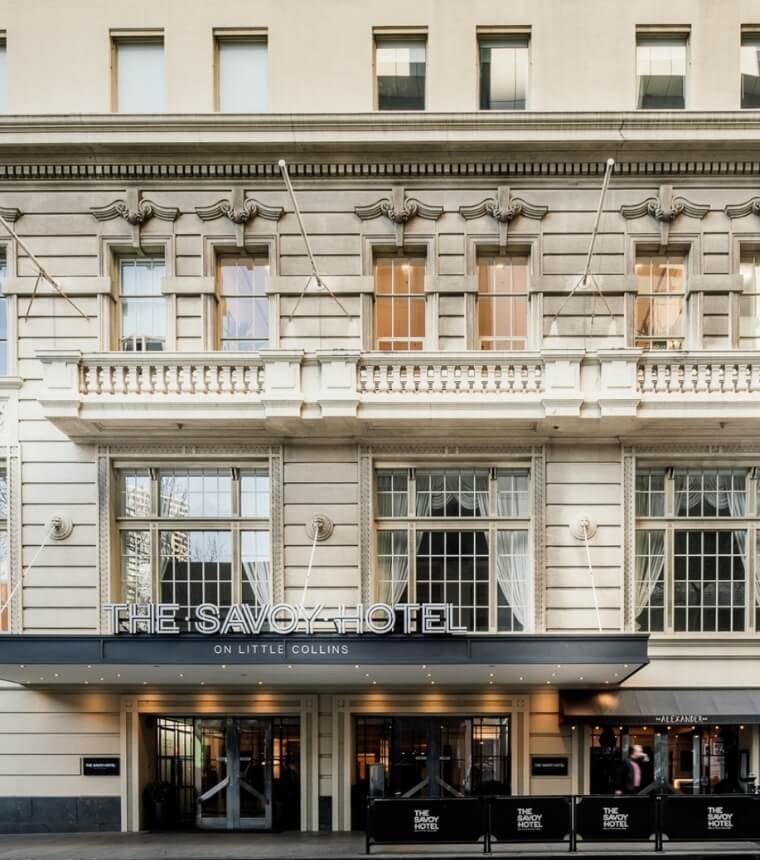 And it doesn't stop there. When the tea tray is brought out, the Executive Chef Sanjesh Chandra explains to us how many of the items on the menu are actually infused with tea.
"Tea is obviously central to any high tea experience," he said. "I really wanted to showcase that with this menu."
The finger sandwiches were moist and delicious, especially the Smoked Wagyu Beef infused with Lapsang Souchong tea, and the Cucumber with Quandong tea infused cream cheese on tomato bread.
As an extra side, we were also served beef pies which were a nice hot addition to the menu.
Moving our way up the tea stand, we next sampled the scones. They were beautifully light and fluffy on the inside, with just enough golden-brown crisp on the outside. Once again playing on the tea theme, the jam was infused with Moringa. In a fun twist, the Chantilly cream came topped with blueberries.
The petit fours were all visually incredible, with fruits and flowers creating a riot of colour. Our favourites included the interesting lemon meringue marshmallow topped with a candied apple, and the fresh fruit and custard tart. If anything, the friand was perhaps a little bit plain and dense next to the success of the other treats, but this was made up for by the beautiful Banoffee served at the finish.
The servers were all also very attentive, happily obliging with more cream and tea upon request.
This experience was one which celebrated tea as the hero of the occasion, and really demonstrated how many different ways it can be included in the afternoon tea; not just as a hot drink, but as a crucial element that made many of the items on the menu really stand out. It can also be easy to get carried away with innovation and modernity and forget the traditional roots of what makes a high tea, but The Savoy Hotel manages to be creative whilst also bringing everything back to what started it all: tea.
This is an afternoon tea to make time for.
Sunday Afternoon Tea Menu:
Savouries:
Smoked Wagyu Beef infused with Lapsang Souchong, beetroot mayo, black bread
Cucumber with Quandong Tea infused cream cheese, tomato bread
Sous Vide Chicken with herb mayonnaise, spinach bread
Beef Pies with tomato sauce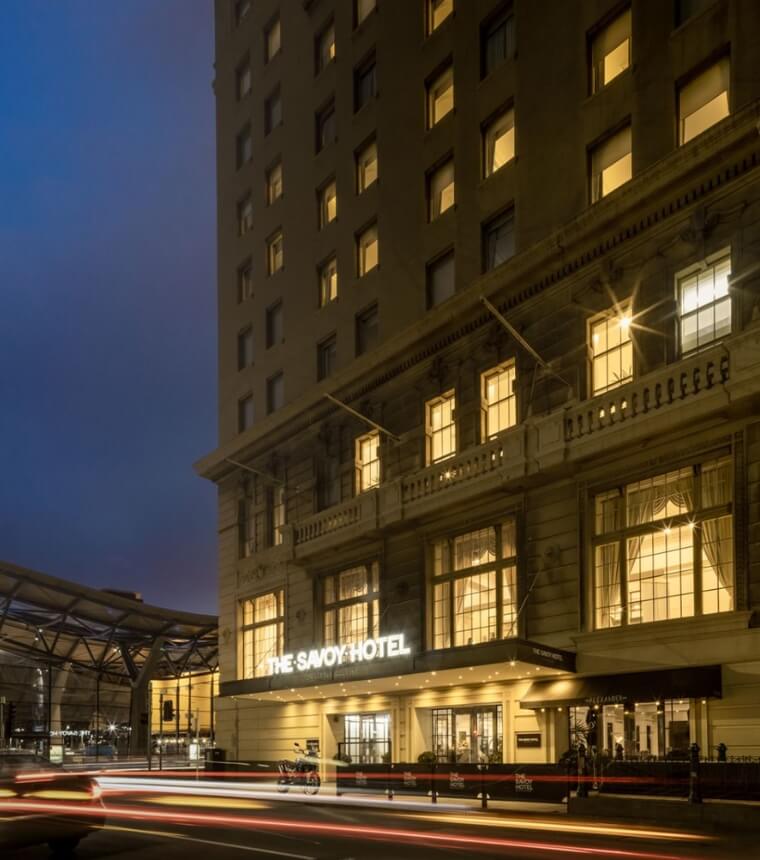 Sweets:
Gluten Free Friand
Fresh Fruit and Custard Tart
Lemon Meringue Marshmallow
Hazeulnut Chocolate Brownie
Turkish Delight Trifle
Banoffee
Tea Drop Tea:
Ice Lemon Myrtle Infused with Butterfly Pea and Local Berries
Royal Ceylon Breakfast
French Earl Grey
Tropical Sky
Relax Tea
Espresso Coffee
High Tea Melbourne – find more experiences
in our High Tea Venue Directory