Asked to cast our minds back and think of the most glamorous and decadent era's of modern day history, and we immediately think of the jazz-soaked days of the roaring 1920's. Oh, how we would have loved to witness it – the music, the style, the interiors… the outfits!
We think we would have fit right in. Or should we say 'gin!'. Luckily, though, if visiting London whilst pining for the romance of bygone days, one only has to find their way to Mayfair's five-star Beaumont Hotel to enjoy a delectable slice of them.
The Beaumont is beautifully inspired by classic hotels of the '20s, however first opened it's doors in 2014 to grand acclaim, and indeed you can sense the modernity when stepping first through it's sparkling revolving doors. The hotel truly is alive, the lobby clinking and tinkling with the high-heeled steps and laughter of the guests, and, for those with a tase for life in the fast lane, it's interesting and of note that we saw many supercars regularly pulling up outside! Gliding our way through the space and settling ourselves in the snug, ground floor 'Gatsby's Room', we felt so at home and our relaxation deepened to the tune of a live performance of music played on the room's grand piano.
To refresh ourselves, we ordered from the long and flexible list of aperitifs. Gatsby of course would not have been content with just one option of champagne, and as well as having the classic Gusborne Blanc or Rose champagne, a number of tea cocktails are available. At the time of writing, one of our party was expecting her first child, and she was delighted that she did not have to miss out on the fun – as non-alcoholic varieties of both types of drink were proffered. The tea came in sparkling see-through pots and was served daintily – we both chose the totally refreshing Lemongrass and Lavender blend. Our drinks paired perfectly with the savouries which were quickly served to us and completely fresh and perfect; delicious Devilled Egg Mayonnaise and Oak-Smoked Lox sandwiches for our omnivore, Tofu Caesar and Cucumber and Cream Cheese for our Vegan and gluten-free friend.
After quaffing our sandwiches we continued in the Gatsby-party spirit by next moving on to the vast plate of buttery, flufferty scones that were served with cream and strawberry Jam, without ignoring the incredible sweet tray that pulled out all the stops: New York Blackout Cake, Strawberry Vanilla Cheesecake, Almond and Apricot Choux, and something called a 'Snickers' Macaroon, which we'd never heard of before but certainly want to hear of again in the near future!
As the hours drifted happily away, we reflected that part of the charm of Gatsby's Room was that it felt both intimate and alive – a tiny geode in the middle of the great expanse of West London, with all kinds of people sitting and enjoying themselves just as much as us. It really did feel quite like one of Gatsby's famous parties, and we're so grateful to The Beaumont to inviting us to join in the fun.
The Beaumont Hotel Afternoon Tea Menu: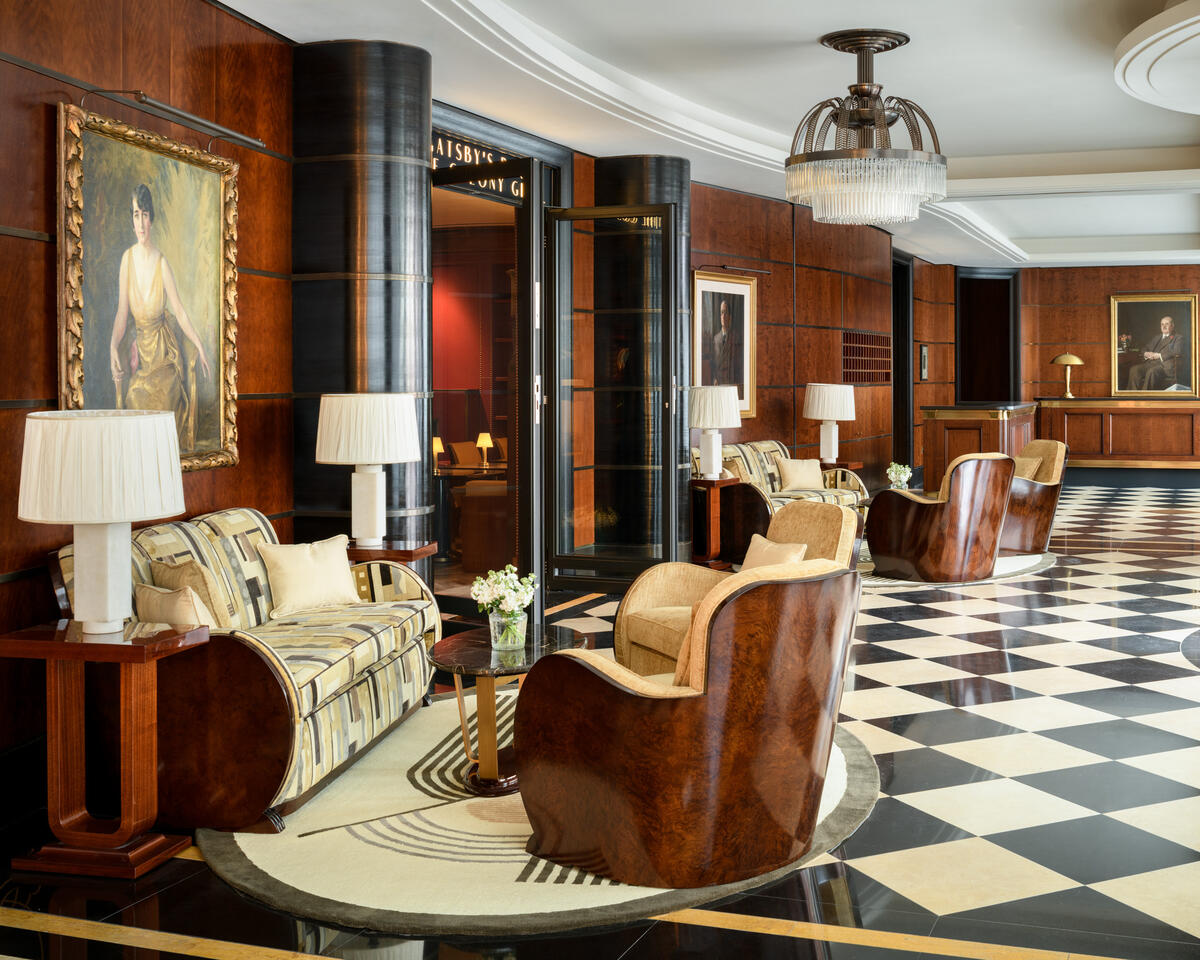 Sandwiches:
Devilled Egg Mayonnaise
Oak-Smoked Lox
Chicken Caesar
Wafer Cucumber, Cream Cheese and Dill Seed
Scones & pastries:
Freshly Baked Raisin and Plain Scones served with cornish clotted cream and strawberry preserve
New York Blackout Cake
Strawberry Vanilla Cheesecake
Almond and Apricot Choux
'Snickers' Macaroon
Gluten-free Afternoon Tea also available
Afternoon Tea London – find more experiences
in our High Tea Venue Directory