Step back in time and indulge in a classic afternoon tea at the iconic and luxurious The Pierre Hotel New York.
What could be finer than afternoon tea in an iconic hotel, on the Upper East Side opposite Central Park in New York? Afternoon Tea at The Pierre Hotel is an event, tea is taken in the luxurious lounge and Executive Pastry Chef Michael Mignano creates magical sweet treats and world-class scones to be savoured.
At The Pierre, Afternoon Tea is served in Two E Bar & Lounge, originally the Gentleman's Library when the hotel opened in 1930, today the lounge welcomes Upper East Side locals and travellers to the refined Neoclassical designed lounge, featuring a rotating collection of local artwork and regular cabaret and jazz nights. The Pierre has welcomed many famous faces over the years including Coco Chanel, Audrey Hepburn and Elizabeth Taylor and continues to attract a sophisticated clientele today.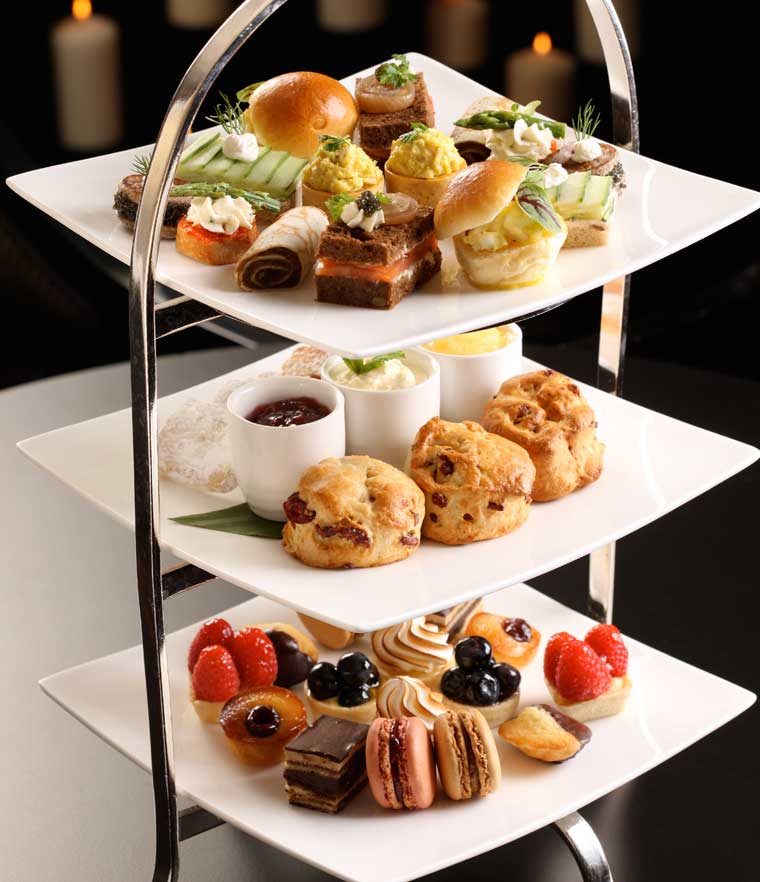 We settle in to a cosy corner of the lounge and are presented with three Afternoon Tea menu options – a Traditional Tea Service, Royal Tea Service with an upgrade to Taittinger Champagne and unlimited Royal Tea Service with free-flowing Champagne for 1.5 hours. In addition, The Pierre also offers special Tiffin & Tea service as a nod to Taj's Indian heritage.
Our trio opted for the Royal Tea Service with choice of tea with sandwiches, scones, pastries and Taittinger Brut or Rosé Champagne. The Afternoon Tea stand arrived laden with goodies and we were joined by Executive Pastry Chef Michael Mignano to talk us through his creations.
Mignano is a passionate chef, keen to share his food journey and philosophy with fellow foodies. It is evident Mignano genuinely loves what he does and his enthusiasm still shines through despite joining The Pierre twenty years ago as the hotel's youngest Executive Pastry Chef at 23. Mignano has also gone on to co-author the bestselling cookbook "The Pastry Chef's Little Black Book" and won the Iron Chef Rooftop Showdown competition against 29 of the cities leading chefs.
During his career, Mignano undertook a research trip to England, where he spent time with the chefs at London's Dorchester Hotel to learn the art of making scones. The result, scone perfection! Mignano wants the Pierre Hotel scones to taste as fresh as possible despite the scale of production in a busy hotel and that's why they are firstly made by machine and then hand finished to create that just made flavour and texture.
View this post on Instagram
Mignano says Afternoon Tea at The Pierre "is an experience; it's the service, the aroma of tea and scones, the blending of savoury and sweet, creating theatre and a complete experience to be enjoyed."
Starting with the tea sandwiches, the whole selection is pleasingly bite size and delicious including Miniature Lobster Rolls. The highlight was the Catskill Smoked Salmon on Rye Bread with Balsamic Onion and Sour Cream with the artisanal bread a standout. Also the Spiced Chicken Tartlet with subtle Indian flavours hints at how spectacular the Tiffin & Tea would be.
Next we come to the main event, Mignano's famous Freshly Baked Cranberry Scones, served with Devonshire Cream, Raspberry Preserves and Lemon Curd. The scones really are superb, certainly the best we've tasted and you can recreate this greatness at home, as each guest is gifted a recipe card with the secret recipe.
Finally, the sweet selection with ten pastries including Linzer Cookie, Coffee Opera Cake, Fresh Fruit Tartlets, Strawberry and Coffee macarons and more. Each tiny morsel has been perfectly executed and is a triumph.
The service doesn't quite rise to the same heights as the food and we would have preferred to see clothed tables to complement the Rosenthal Fine Bone China and plush setting. The extensive tea selection of green, black and herbal teas by Palais des Thes includes The Pierre Blend, a custom blend of fine black tea spiced with green cardamom, pink peppercorn, cloves, cinnamon, ginger & orange zest.
The atmosphere is convivial, the setting exquisite and the afternoon tea selection exceptional and one to be savoured on your next visit to New York City.
Afternoon Tea at The Pierre New York Menu: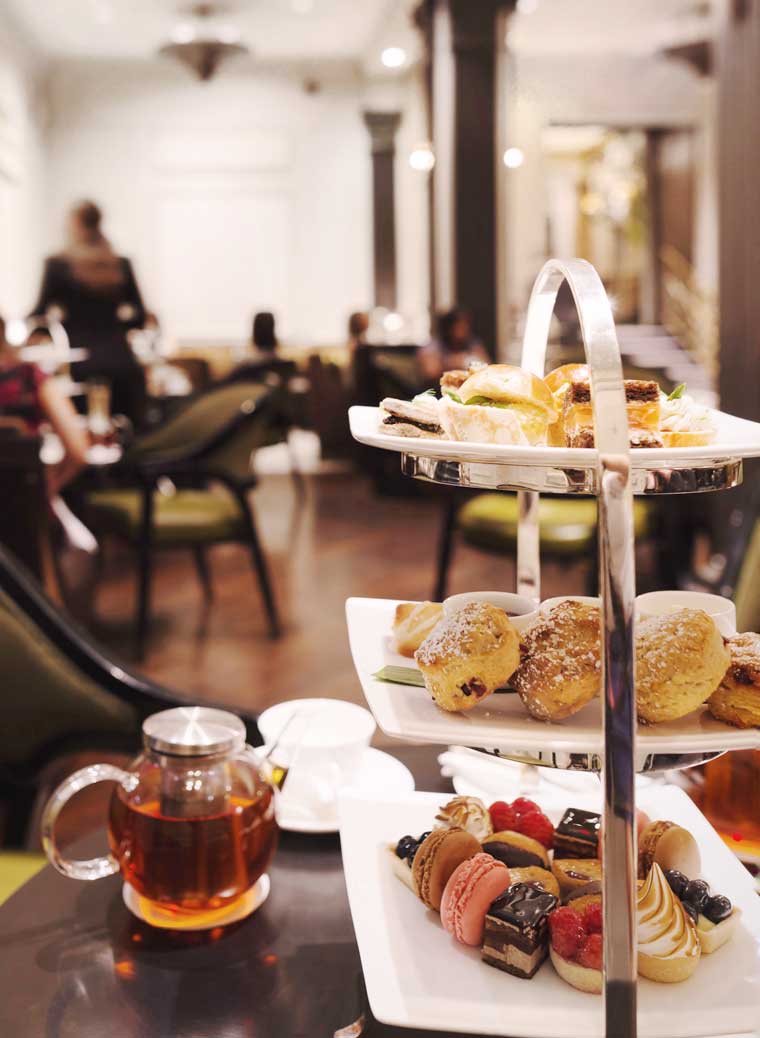 Tea Sandwiches
Miniature Lobster Rolls
American Caviar on Buckwheat Blinis
Catskill Smoked Salmon on Rye Bread,
Balsamic Onions & Sour Cream
Spiced Chicken Tartlet
Deviled Eggs on Brioche with Red Sorrel
English Cucumber with Dill Cream Cheese
Portobello, Brie & Red Pepper Wraps
Freshly Baked Scones
Cranberry Scones with Devonshire Cream, Raspberry Preserves & Lemon Curd
Pastries
Fresh Fruit Tartlets
Strawberry Lemon Pavlovas
Red Cherry Financiers
Single Origin Chocolate Cupcake
Coffee Opera Cake
Strawberry Macaron
Coffee Macaron
Linzer Cookie
Chocolate Crunch Cookie
Walnut Cream Cheese Sables
Selection of Tea Leaves
Green Teas – Sencha Superior, Grand Jasmine Chun Feng, Icy Mint
Black Teas – The Pierre Blend, The Des Lords, Big Ben English Breakfast, Mararets Hope, Saint James, Traditional Chai
Green & Black Teas – The Guan Yin Imperial, Rotunda Blend
Herbal & Red Teas – Garden of Dreams, Chamomile Apple Spices, Tropical Garden