Saffron, sesame, cardamom… these are not flavours that espouse that of an English afternoon tea. These spicy aromas prompt images of the Middle East, and it just so happens these were the flavours that inspired the Emirati afternoon tea at the Shai Salon, Four Seasons in Dubai.
While the popular establishment does offer a more traditional English afternoon tea for their more conservative guests – as the saying goes, when in Dubai, do as the Emirati.
Both afternoon teas at Shai Salon are served with a selection of hot beverages, including a wide variety of Jing teas, which are inspired by the ancient Asian tea culture. Served at your table from the Jing trolley, your server at Shai Salon will take you through the selection on offer and brew your tea with fresh ingredients, to your liking as you watch on. The practice is like no other I have witnessed at an afternoon tea before and sets this 5-star establishment apart from the crowd. Where many establishments have overlooked its importance, Shai Salon shows an appreciation for tea that is equal to the food.
Served on Narumi Bone China, the Emirati afternoon tea was created by a local chef as a reconstructed take on the traditional high tea, which marries two styles of food on a classic three-tier display. For this afternoon tea, we began with a sweet dish of coin chebab (saffron mini pancakes), an alternative to the traditional scones. These were perfectly stacked and served with cream cheese, date syrup and lemon cream. With the three condiments to devour the pancakes, each mouthful was different in their own way, with the cream cheese, surprisingly, my favourite pairing of the three, offering a sharp twist to the sweetness.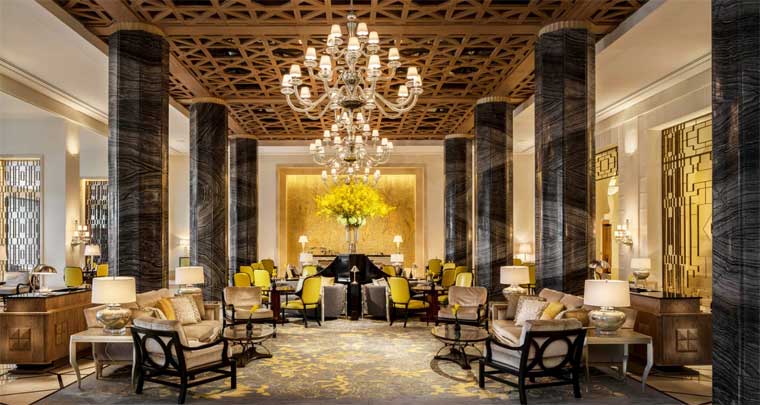 On the same plate was lugimat, which are sesame seed honey date fried dumplings filled with pastry cream. They were deliciously fluffy but also doughy with a lightness that was unexpected and just sweet enough to not be sickly.
Next we had the savoury plate of mulawahish (creamy egg sandwich), baidh tumat tartlet, chicken sandwich and cheese mohalla. This is where the uniqueness of this afternoon tea really starts to take shape. The mulawahish was round in shape had a velvety texture. The tartlet of spiced tomato and scrambled eggs with truffle cream cheese was crumbly and flavoursome and the chicken sandwich was pleasant, but probably the least impressive item on the plate, which is to be expected when you compare it to its competition. But for me, the highlight was the cheese mohalla, which was a cardamom and date thin crepe with cheddar and date syrup. The crepe was not quite sweet, not quite savoury. The cheddar and the cardamom really complimented each other, with the warmth of the cheddar cutting through the fragrance of the cardamom and coating your palette.
Finally, we had the top plate of chammi dates and khabise triffle, which perfectly complete a pretty perfect afternoon tea experience. And it wouldn't be an Emirati high tea without dates, a staple in the Gulf, and these were filled with churned full cream Laban milk and coated in white chocolate and pistachio crumble. In a word: yum. They're basically dates, but very extra. We finished with a traditional Emirati dessert triffle of nuts, sweet cream cheese and berries. If you haven't noticed, the Emirati really like cream cheese, and why wouldn't you, it's delicious! Especially in triffle.
Not only is this high tea one of a kind, it's an experience not to be missed when you're in Dubai. The venue is stunning, the service is first-class and the price is very reasonable. The fusion of cultures creates something special and is truly unique and I would recommend this for anyone wanting to try an afternoon tea with a twist.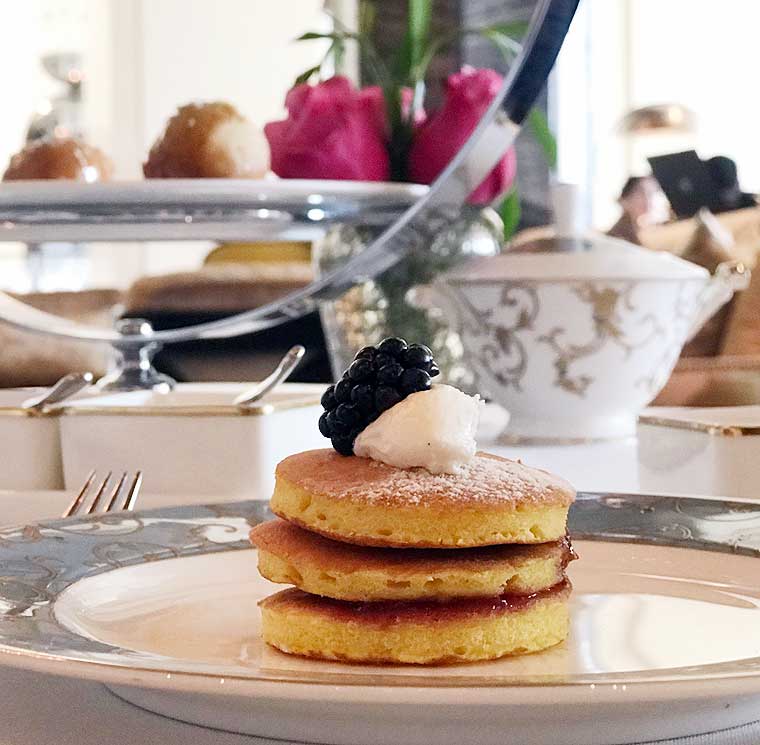 Afternoon Tea at Shai Salon Menu: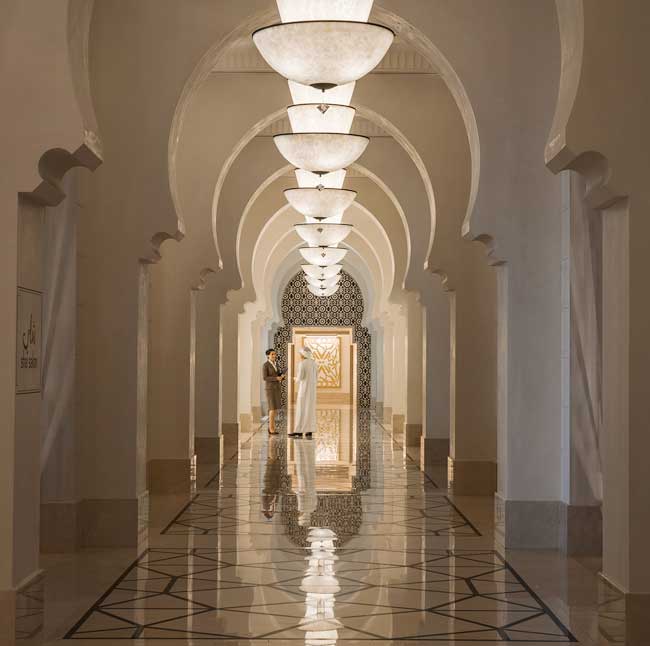 Sandwiches:
Egg & Cress
English Cucumber
Cured & Farmed Smoked Salmon
Turkey Ham & Beef Cecina
Pastries:
Strawberry Victoria cake
Rose water macaroon
Rhubarb white chocolate tartlet
Dark chocolate caramel cake
Apricot pistachio mousse
Scones:
Plain and golden raisin scones
Clotted cream, homemake raspberry preserve, lemon curd
*only one hot drink is included