The High Tea Society recently took in a luxurious afternoon tea with a difference at the Westin Singapore.
The traditional afternoon tea formula of savouries, scones and desserts is a tried and tested English one, but the Westin has turned this on its head with their high tea focussed on seafood.
If you like seafood, you can't go wrong with this afternoon tea. There is not just one tray, but an entire stand of treats dedicated purely to the fruits of the sea and it is this that makes this experience so special.
Seated in the Lobby lounge of the Westin Singapore in decadent surroundings and comfortable corner sofas with sweeping views over the harbour, a glass of champagne is exactly the best way to celebrate this high tea.
Our first course comes piled high in a stand, there are crab salad sandwiches on pumpernickel, black pepper and sesame crusted tuna as well as a trio of sashimi complete with it's own little dropper of soya sauce allowing you to drip the exact right amount of soya sauce on your fish and not overpower it. There's also a mussel salad, a lobster and mushroom torchon with a dollop of delicate lemon puree and a poached prawn on focaccia.
It's hard to credit exactly which our favourites are as there are no duds on this tray, but the fresh from the sea sashimi has the edge. After we have had our fill of these savouries, the real piece de resistance arrives.
And with a flourish, it arrives. Two freshly shucked oysters with a choice of vinaigrettes and a whole lobster thermidor, suitably cheesy, rich and delicious. We scoop out every last morsel and have to resist the urge to lick our plates clean but we know that there is more to come.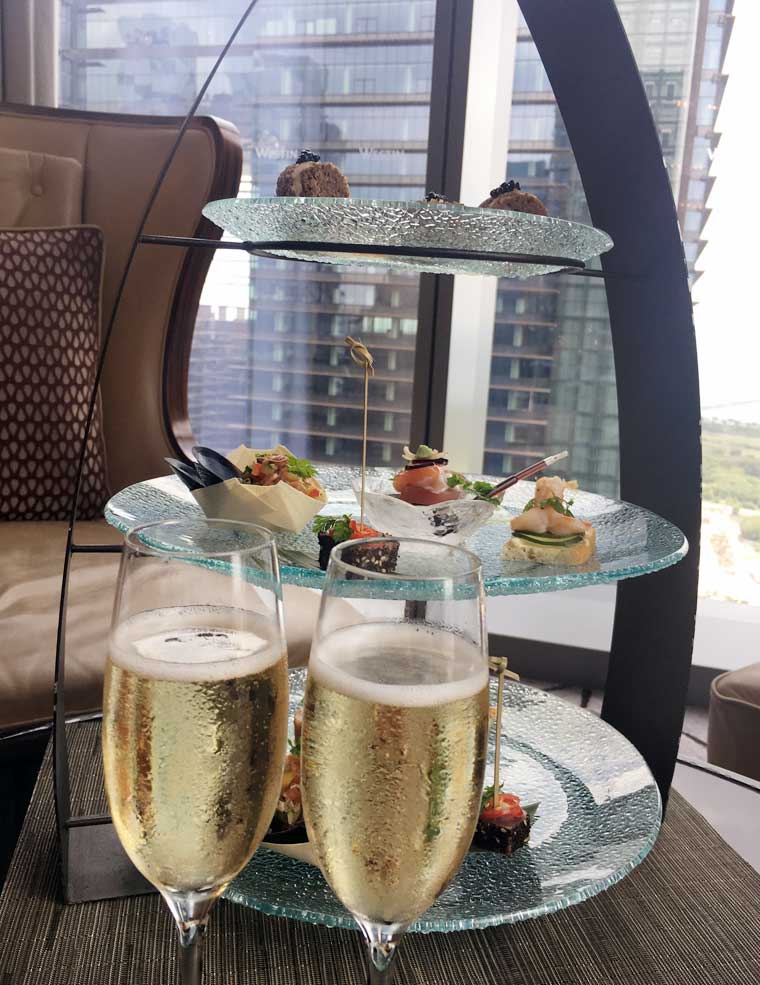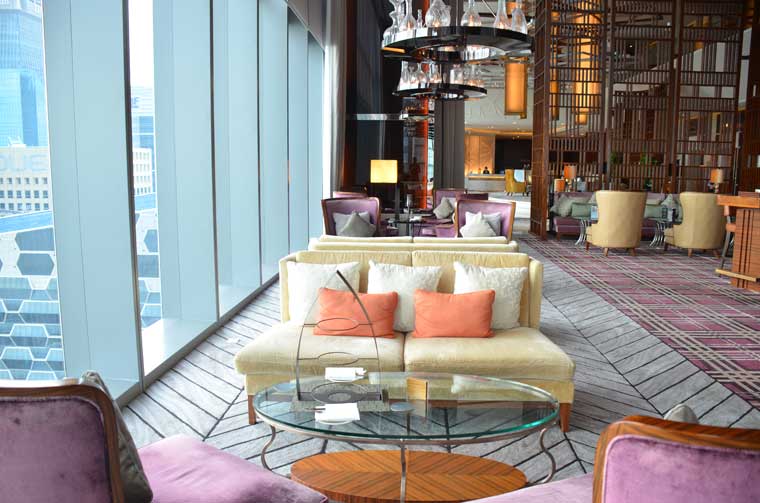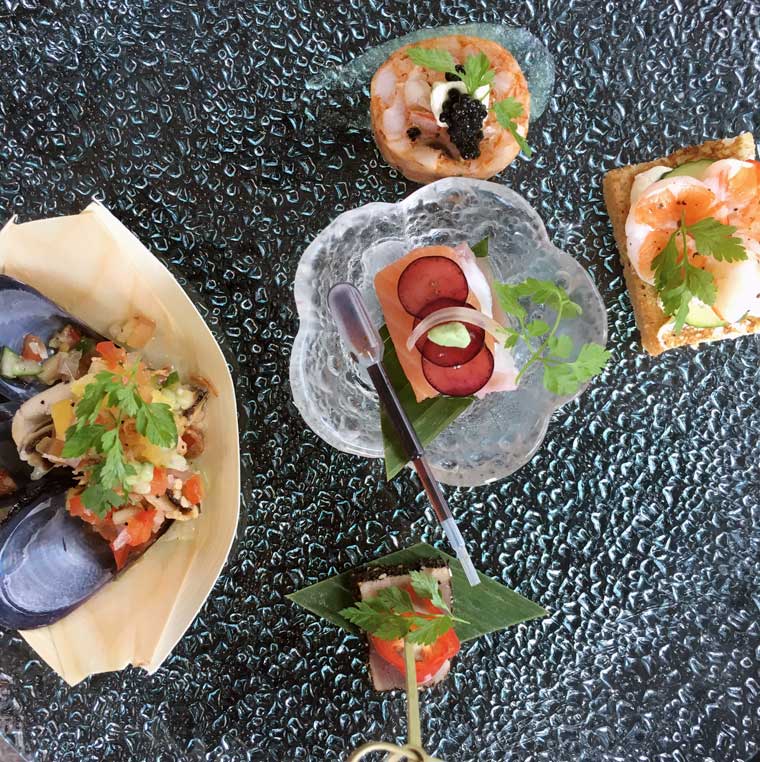 The tea is so spectacular that we're almost a little disbelieving when our dessert platter comes over. Could this mouth-wateringly colourful plate really top what we've had so far? It's hard to believe but it lives up to the promise.
We have pistachio cherry cheesecake, chocolate dipped strawberries, freshly baked cookie and chocolate brownie, truffled cupcake, tiramisu shooter and a classic fruit tart. We opted for a second glass of champagne as a treat to go with our desserts and we debate endlessly over our favourites. My personal favourite has to be the warm chocolate and walnut brownie but the tiramisu shooters with a mandarin orange on top make them fresh and not at all like the rich desserts we might usually expect.
The Westin Singapore isn't located in Singapore's traditional tourist heartland and the view is over the cruise terminal but the high tea is simply one of a kind and has to be experienced.

Seafood Afternoon Tea Menu at the Westin Singapore
The Tower:
Crab Salad Sandwiches on Pumpernickel with Orange and Ginger Mayonnaise
Black Pepper and Sesame Crust Tuna Peperoncino Chili, Cucumber and Wasabi
Trio of Sashimi (Salmon, Tuna, Octopus) Mussel Salad Sweet Chili Dressing
Lobster and Mushroom Torchon with Lemon Puree
Poached Prawn, Cream Cheese and Green Onion on Grilled Focaccia Bread
On the Slate:
Lobster Thermidor
Fresh Oysters accompanied with Champagne Dressing, Lychee Bourbon and Lime, Shallot Vinaigrette
Desserts:
Chocolate Chip Cookies
Tiramisu with Citrus (Contains Kahlua)
Pistachio Cherry Cheese Cake
Strawberries dipped in White Chocolate and Lemon
Strawberry Pecan Brownie Mango and Lime Tart Truffle Cupcake
Served with TWG Teas and an option for Prosecco or Champagne.