It's time for gin cocktails and Battenburg cake in London's Bloomsbury. Charlotte Street Hotel launches a new literary-themed afternoon tea inspired by the area's rich artistic past.
It's been inspired by the colourful characters of the Bloomsbury Set – a group of avant-garde artists, writers and intellectuals who famously inhabited the area in the early 20th Century.
Rebelling against the strict Victorian values of the time, it's said that these individuals "lived in Squares, painted in Circles, and loved in Triangles". They included the artist Vanessa Bell, her sister, the writer Virginia Woolf and husband, publisher Leonard Woolf, the economist John Maynard Keynes, author E M Forster, artist Duncan Grant and art critic Clive Bell.
Using 'The Bloomsbury Cookbook – Recipes for Life, Love and Art' by Jans Ondantje Rolls as his guide, the hotel's head chef Bradd Johns has created an imaginative twist on authentic recipes known to have been favoured by members of the group.
Clive Bell, for example, was partial to a Bloody Mary or two while at the Bloomsbury Set's country getaway – Charleston House in East Sussex. So Johns has combined these cocktail ingredients with Charleston housekeeper Grace Higgin's popular melba toast – creating a piquant 'Charleston Crab Bloody Mary Melba Toast'.
High Tea Society recently sampled the new afternoon tea menu ahead of its official launch in January. The tastings were held in the hotel's cosy and inviting drawing room, complete with a roaring fire and original Bloomsbury art works around the walls.
The hotel's owner Kit Kemp is also an accomplished interior designer, and one can't help but feel the members of the Bloomsbury Set would have loved her colourful, eclectic and highly individual style.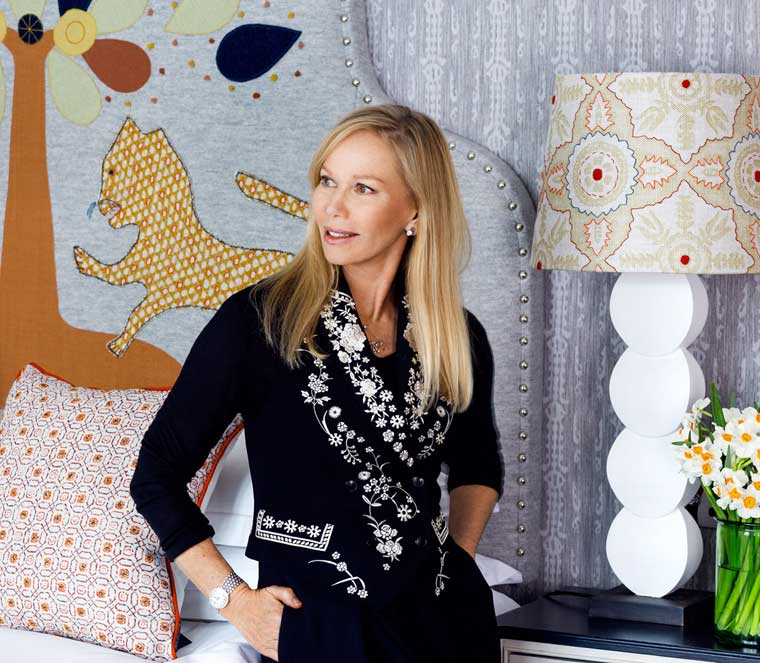 The hotel's new afternoon tea goodies are equally as appealing.
Among the savouries are some comforting classics like cucumber sandwiches. These were said to be served promptly at 5pm tea following the group's regular lectures. The set were known in particular for their Friday Club and the Omega Workshops, bringing art and ideas together and staging regular exhibitions.
A warm savoury option is Croque Monsieur, a toasted finger sandwich with melted cheese and ham – inspired by English writer and Francophile Frances Partridge, who may well have picked up this recipe on her European travels.
Among the sweet choices is Clive Bell's Chocolate Layer Cake, so named because the artist was known for his 'gargantuan appetite for chocolate'.
Then there are classic English Eccles cakes. As the menu tells us: "Husband and wife Leonard and Virginia lived and breathed the printed word. Eccles cakes were considered the perfect sustenance for type-setting and printing to keep them going while they were hard at work."
Other goodies include Monolithic Battenburg, Walnut and Coffee Biscuit and Soda Scones. The most delicate item on the menu is a silky Blackberry Mousse Opera Cake, perfectly in keeping with the sophisticated tastes of the group.
Beverage options include Breakfast Tea, Earl Grey and Second Flush Darjeeling, or a choice of coffee or hot chocolate.
A range of other speciality teas will be available for a small supplement (£2.50). They include Bourbon Vanilla (China Black and Ceylon teas with a hint of caramel), Pure Green Mao Feng, and Jasmine Pearls from the Hunan province of China.
A bespoke gin cocktail – the Oscar Gimlet – tops off this decadent Bloomsbury experience. The cocktail, which is mixed with a homemade ginger, thyme and lime cordial – is made from gin crafted by an artisan micro-distillery situated just a stone's throw from the hotel.
The Bloomsbury Distillery Spirits Co. is the result of a collaboration between a sculptor (Alan McQuillan) and an architect (Ben Harriman). It's the first distillery in the area for 70 years, sourcing botanicals from all over the world to create a exciting range of spirit flavours.
Had the Bloomsbury Set been around today, Charlotte Street Hotel would have made the perfect meeting place for their pioneering gatherings – and the Bloomsbury Set afternoon tea would have most certainly gone down a treat too!