Poh Ling Yeow cooks up her first in-restaurant experience, with The Singleton's Delicious Discoveries at QT Melbourne until April.
This is no traditional afternoon tea, as there are no scones, finger sandwiches, cake or tea, but Poh has created a fun Asian-inspired experience served across a sushi-train at the quirky QT Melbourne that is deliciously unique.
Located in the new QT Melbourne event space Premiere on the ground level it's the perfect spot to kick back and enjoy the afternoon.
Highlights include the fried chicken, kimchi and kewpie mayo bao and the cool and spicy Szechuanese eggplant – that just melts like butter.
The Italian inspired classic; strawberries, mascarpone yoghurt, roasted almonds, aged balsamic and basil was delicious and so pretty, and the apple miso caramel turnovers with vanilla crème fraiche was a unique flavour delight.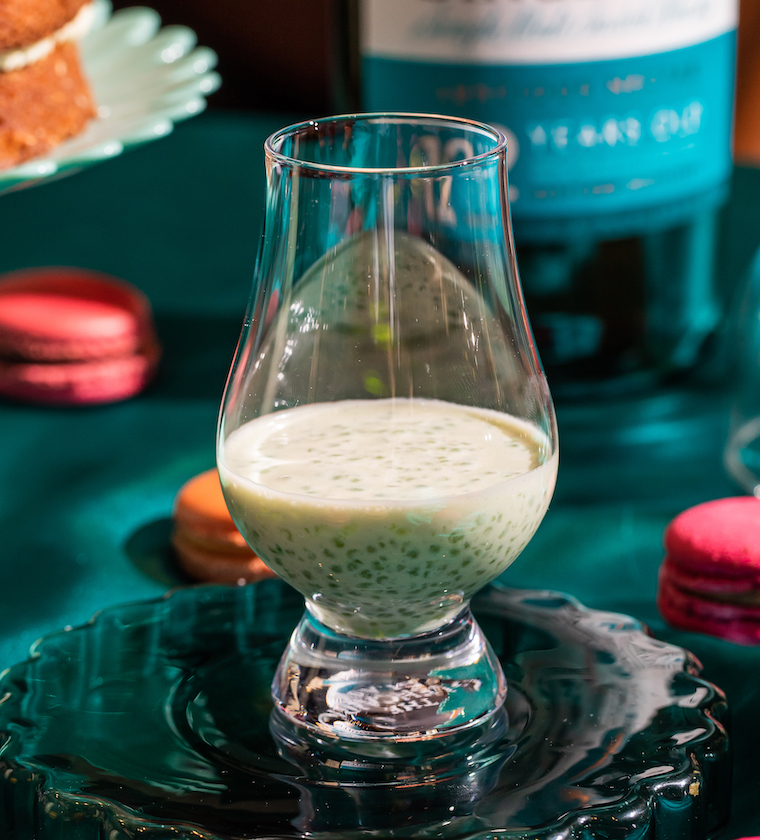 "I wanted to take The Singleton's unique world of single malts into a new flavour realm, playing on QT's signature quirk to create a dining experience that is bursting with colour and taste. For my first restaurant takeover, I ignored the sensible and embraced the playful," said Poh
There are four savoury and four sweet items priced individually which means you can make it a small afternoon treat or do a couple of laps around the train line for more indulgence.
There's an extensive menu of cocktails featuring Singleton Whisky to complement Poh's dishes. The extensive list of cocktails has been designed to pair with the sweet and savoury dishes.
It's a long stretch to call this afternoon tea, but the Singleton's Delicious Discoveries menu is a delightful and fun experience.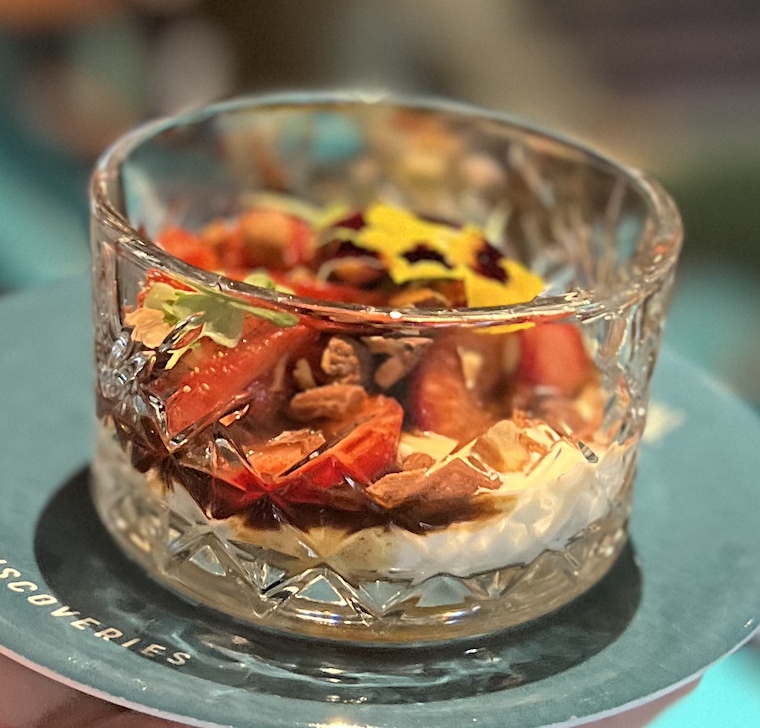 The Singleton's Delicious Discoveries Menu:
• Fried chicken bao with kimchi and kewpie mayo
• French fries with bagnacauda
• Chawanmushi with shiitake and Cantonese fish scalding sauce (V)
• Cool and spicy Szechuanese eggplant (VG, GF)
• Pandan coconut sago shots (VG, GF)
• Italian style strawberries & cream (V)
• Chocolate cookie mess (V)
• Apple miso caramel turnovers with vanilla crème fraîche (V)
Please note the cake and macarons in the photos above are not included in the menu.
High Tea Melbourne – find more experiences
in our High Tea Venue Directory