A fabulously elegant afternoon High Tea experience at Sydney's Doltone House, overlooking the lush greenery of Hyde Park.
On a late September weekend in the centre of Sydney, the bright sunshine, light breeze, and early blossoms heralded the beginning of a promising Spring. On a day like today, it seemed only befitting that we attend Doltone House's regal afternoon tea rooms to celebrate, as what better location for an afternoon tea than just meters away from one of the city's lushest, greenest parks?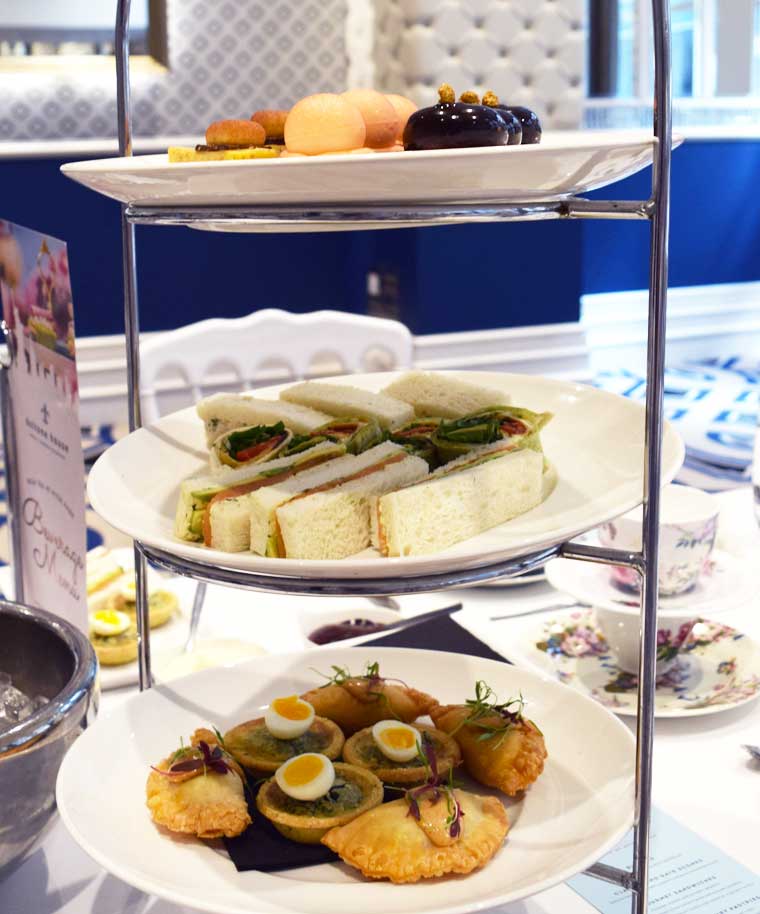 The velvet-roped entrance, just a hop, skip and a jump from the Sheraton Hotel, set the tone of glamour from the very start, and helped guests find their way up to the third floor, where the high ceilinged, bright, powder blue painted 'Manhattan' tea salon was waiting for us. Lit with a brilliant soft glow, the sun from the vast windows reflecting from the leaves of the park outside, rainbows were cast around the room, a prismatic display cast from the crystal chandeliers.
After all parties had been seated comfortably by a flock of graceful, beautifully uniformed staff, the happy, musical chime of clinking champagne glasses and laughed lilted through the air, these sounds punctuated by the occasional delighted gasp of a guest as the tiered tea plates announced that the food was ready to be enjoyed. The scones were so special as to be served on their very own tray, and resembled sugar coated clouds, indeed, tasting just as light, fluffy and close to heaven as we imagine clouds to be.
Such sumptuous savoury fillings as salmon and avocado, eggplant, pepper and spinach, and coronation chicken were robed in a variety of breads and wraps, with gluten free, veggie, and vegan options available, and thoughtfully, the base layer contained a selection of pies – an Aussie twist on the classic British tradition that symphonized surprisingly well! The chorizo and cheese empanada was our meat lover's choice, whilst atop a spinach and ricotta flan sat the most deliciously soft poached quails egg, satisfying our vegetarians palate opulently.
When our eyes and tummies had been satisfied, our gaze lifted a tier up to view the sweet delights of the cake tray – what a work of art! We were spoilt for choice between a chocolate bombe, a popcorn slice, and a fruity, unusual blood orange pudding, which the imaginative chef had chosen to tease our taste buds with.
What would a high tea be, though, without what some would call the 'main event', the star of the performance, the tea! Well, our leading character was an elegantly costumed array of fine blends, all neatly presented in a floral box, beside which lay a white floral arrangement. With the lovely wait staff on hand to refill, refill, and refill our hot water, we, in the name of research of course, sampled everyone one and just could not select a favourite!
After a glorious few hours, which seemed to sail by, our appetites were quelled, and the laughter in the room grew louder and louder as guests reclined into their chairs, fully relaxed, and perhaps even a little bit tipsy.
Fit for a princess's court, Doltone House provides a uniquely regal, and oh so intimate high tea experience, and for a few glorious hours, we were allowed not only to leave the city, but our cares and the 'real world' far behind on earth.
No matter if you're a twosome, family, or even a baby shower or bridal party, it's impossible to leave Doltone House High tea without a broad beam across your face, feeling just a little bit more regal.
Doltone House High Tea Menu: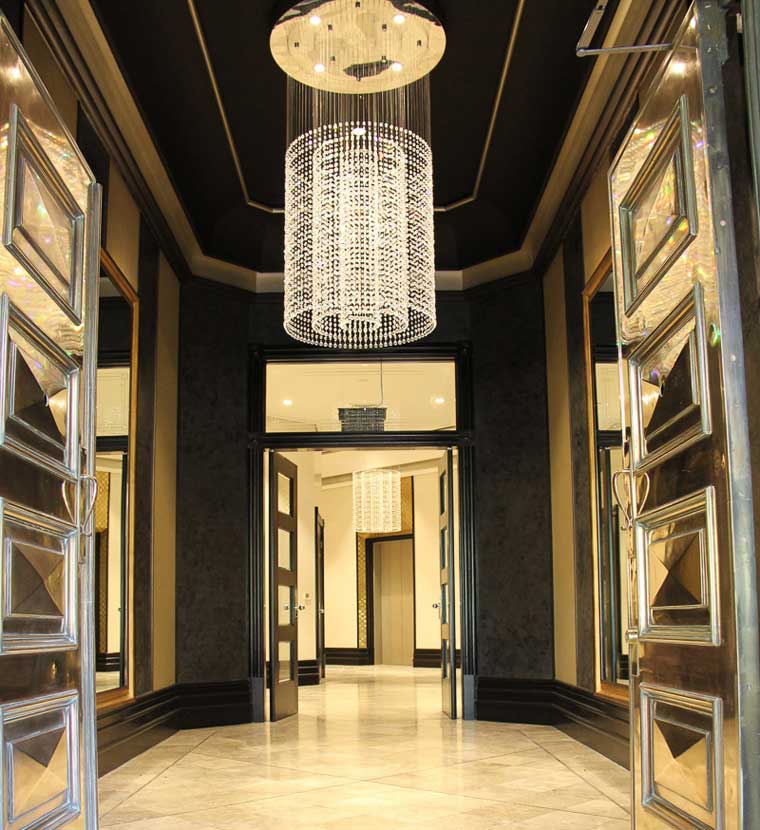 CLASSIC AND DATE SCONES:
Doltone House scones with raspberry preserve and clotted cream
GOURMET SANDWICHES:
Poached chicken and tarragon sandwich
Smoked salmon, chive crème fraiche and avocado sandwich
Grilled eggplant, capsicum, ricotta and rocket on a spinach tortilla
HIGH TEA SAVOURY PASTRIES:
Florentine quiche with soft quail's egg
Chicken, chorizo and manchego cheese empanada
SOMETHING SWEET:
Blood orange tart
Nutella pebble
Popcorn slice