Afternoon Tea at High Tea on the Hunter is a convivial affair, ideal for group gatherings and celebrations in the picturesque town of Morpeth.
The historic town of Morpeth is the perfect destination to indulge in a decadent High Tea with friends or family. Morpeth's High Street has heritage flair, restored residences and elegance of a bygone era. Step inside the historic façade of High Tea on the Hunter and you'll be greeted by old-fashioned style and welcoming hospitality.
With a love of High Tea instilled by her Grandmother, owner Kerryl 'Kez' Hiscox has created a haven dedicated exclusively to the art of High Tea. Opening in late 2020, this family run business has been welcoming guests with simple fare, warm hospitality and a sprinkling of magic.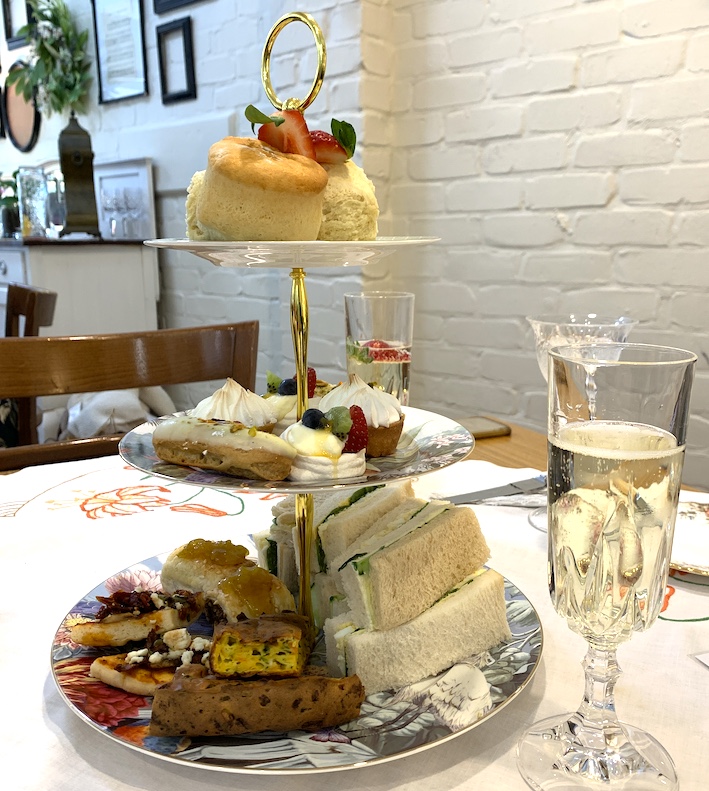 On arrival, owner Kez greets us and escorts us to a beautifully set table for two. The room is buzzing with groups of ladies enjoying high tea and conversation. To our left is a group of chatty charity workers, to our right a group of 20-somethings celebrating a birthday and seated in the window a group of women celebrating 40 years of friendship, overall it's a very convivial scene.
The table is set with embroidered vintage linen, fresh flowers, crystal glassware, silver cutlery and a bell to call for service. The first decision of the day is to choose from the tea selection. The team menu includes T2 favourites such as Melbourne Breakfast, French Earl Grey and T2's signature Chai blend. All tea and plunger coffee is served as a bottomless pot and you may indulge in different flavours if you wish.
If you love bubbles with your High Tea, you're in luck as High Tea on the Hunter is BYO, allowing guests to bring their favourite drop to accompany afternoon tea, making it an affordable option for group gatherings.
Our High Tea is presented on a vintage three-tier stand laden with a selection of treats. The lower tier is filled with a savoury selection made in-house including flavourful sausage rolls, pizza style flatbread and zucchini slice. The freshly made finger sandwiches were perfectly executed and included a generous assortment of egg & lettuce and traditional cucumber. The warm savoury items, especially the zucchini slice lost their freshness and flavour when reheated, leaving room for improvement.
Next up, we dive into the top layer of scones. The homemade scones were served with locally made strawberry jam and clotted cream served in elegant crystal glasses. All were served in perfect proportions to enjoy a delicious dollop (or two) and savour the jammy goodness.
Save room for the sweet selection of petit fours where you can expect items such as white chocolate and pistachio éclairs, lemon and passionfruit tarts, Pavlova topped with seasonal fruit all made by a local bespoke patisserie, 'A Sweet Ride Called Clyde'.
Lastly, a palate cleansing mango sorbet is served in a crystal glass, providing a memorable finish to an afternoon of indulgence.
With prior notice, High Tea on the Hunter will happily cater to dietary requirements such as vegetarian and gluten free, to ensure everyone enjoys the High Tea experience.
Guests will feel thoroughly spoilt with a visit to High Tea on the Hunter, enjoying the pretty décor and warm hospitality in the heart of the heritage town of Morpeth, making it a delightful day trip from Newcastle and surrounds.
Sample High Tea menu: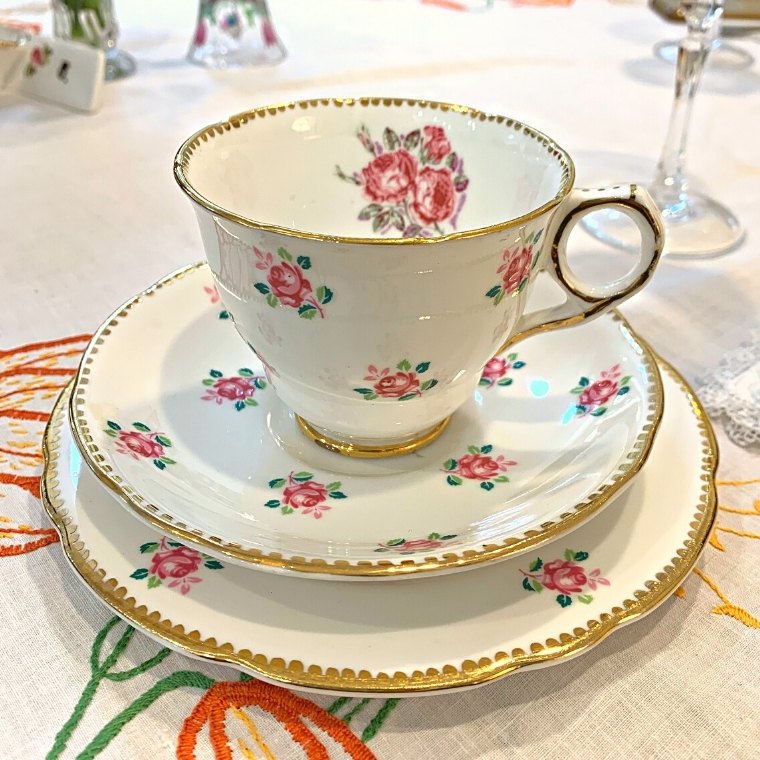 Plate One – Savoury bites:
Gourmet sausage rolls
Prosciutto, fetta and roast tomato on flatbread
Zucchini slice
Assortment of traditional finger sandwiches
Homemade scones with locally made strawberry jam and clotted cream
Plate Two:
Homemade scones with locally made strawberry jam and clotted cream
Plate Three:
High Tea Finale:
Delicious sorbet served in crystal
Includes bottomless cups of tea and plunger coffee
High Tea Newcastle – find more experiences
in our High Tea Venue Directory