One minute, you're walking along the ultra-hipster Johnston St in Collingwood. The next, you're transported into the type of boudoir-style setting you might expect to see in the Moulin Rouge. That's what it's like to enter Mamor Chocolates and High Tea Szalon.
With its red and black velvet curtains, crystal chandeliers, antique baroque furniture, mismatched fine bone china and petite silverware, high tea at Mamor is a truly decadent experience.
The boutique chocolatier and teahouse can only accommodate about 20 people at a time, so bookings are essential.
Pastry chef Janet McKenzie is the new mistress of Mamor, and has produced an extensive high tea menu that can also be refined for vegans and the gluten intolerant.
She also offers a specialised 'seven sins of chocolate' high tea menu in a nod to the szalon's range of chocolates made on-site.
On arrival, we are offered a glass of Gratien & Meyer Rose, each topped with a raspberry, as well as a cup of Tea Leaves tea, which is refilled often throughout our sitting.
We take up the recommendation of French Earl Grey and are delighted by the choice.
The High Tea Society samples the traditional menu on this visit, which is served in stages.
First up are the savouries on a floral patterned Royal Albert three-tiered stand.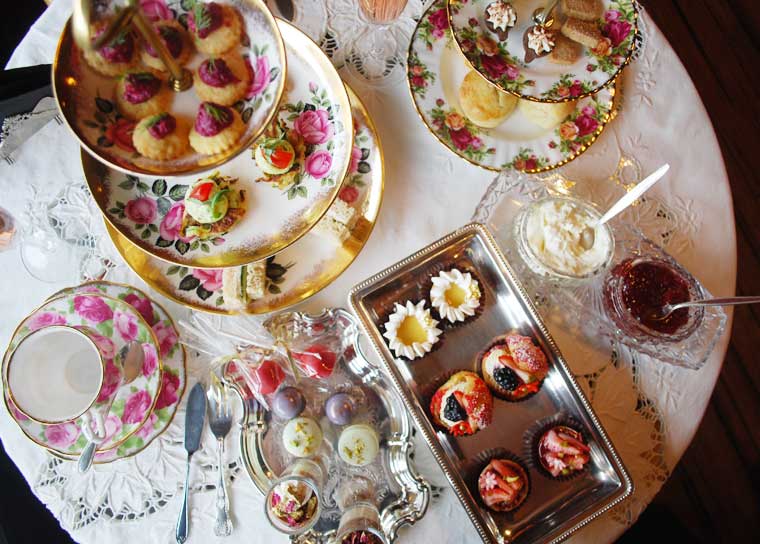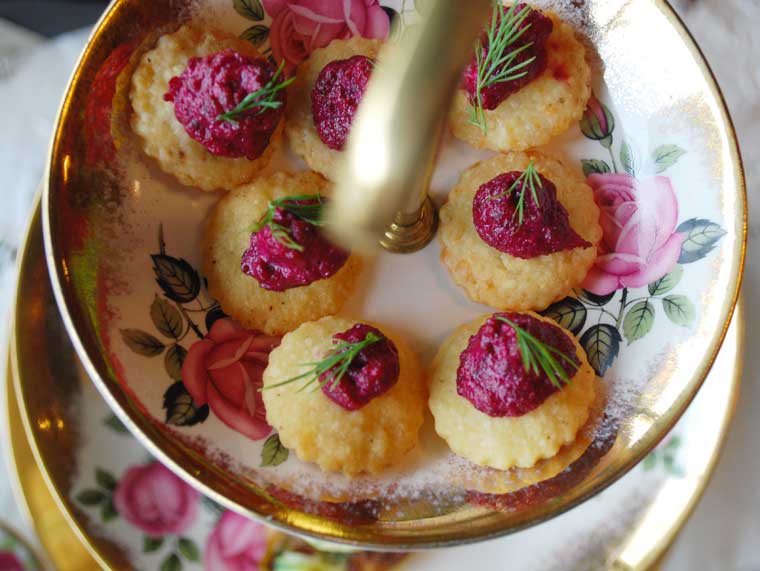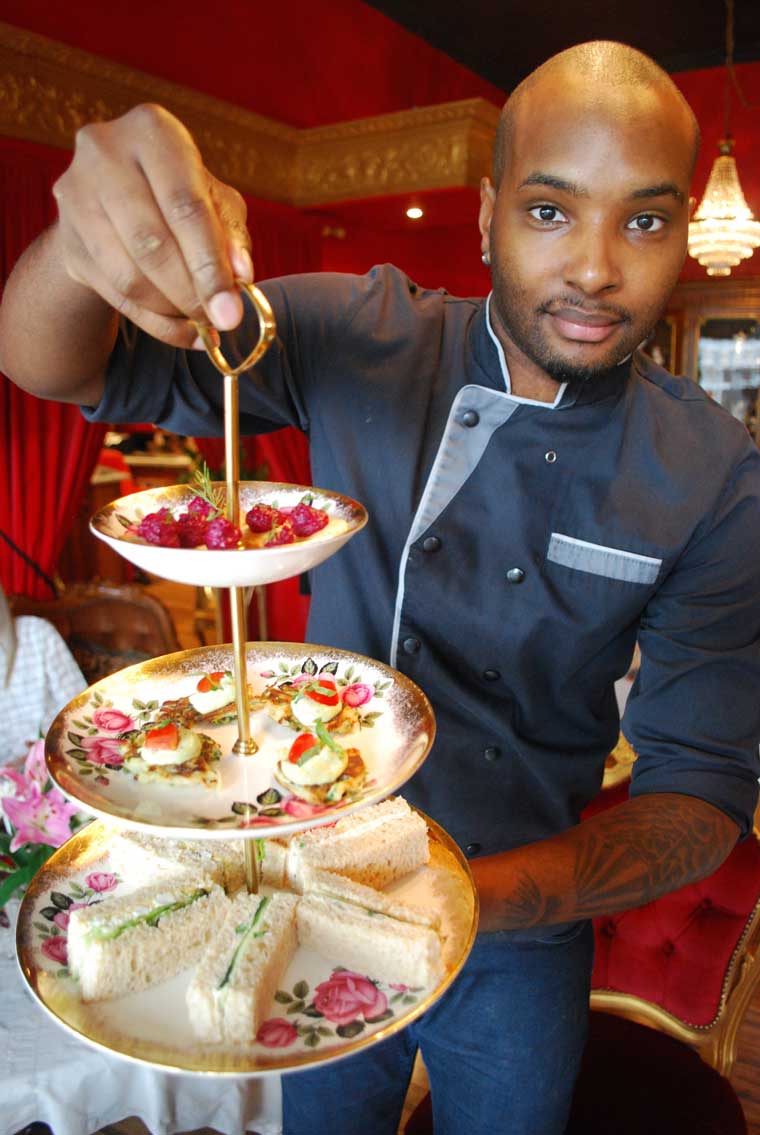 The salmon pate and cucumber sandwiches were a stand-out, and the mini parmesan shortbreads with beetroot pesto were very more-ish.
Next were the scones, mini macarons, mini chocolate teacups and small cookies on a two-tier stand, served with jam made in-house, followed by two silver trays laden with desserts and chocolate.
It's interesting to note that while chocolate features somewhat prominently throughout the menu, it was by no means overstated.
Perhaps the only downside was that there were too many items on the menu to be able to taste and enjoy them all.
Overall, it's the perfect venue for a long, self-indulgent afternoon spent sipping tea and eating petit fours.
Mamor Chocolates and High Tea Szalon High Tea Menu
Savouries
Thai infused chicken pie
Parmesan shortbread with beetroot pesto
Free range Egg salad sandwiches with house made mayo
Salmon pate with chive, horseradish and cucumber sandwiches
Scones with Home Made Jam and Cream
Selection of small cookies
Dessert
Chefs selection of Petit Fours and Petit Gateaux
Chocolates of the day
Drinks for all High Teas
Sparkling Wine, Juice, Coffee, Leaf Tea and Hot Chocolate
Cream tea
Scones with Home Made Jam and Cream
Selection of small cookies
Drinks for all High Teas
Sparkling Wine, Juice, Coffee, Leaf Tea and Hot Chocolate