High Tea experiences are usually the domain of glamorous city hotels or rustic regional homesteads with rambling gardens. That was until Rubia Cafe launched in Melbourne.
Located in semi-industrial Moorrabin, this unexpected gem is a treasure for locals! Our journey took us through the local streets past engineering workshops and clothing outlets… hardly the typical setting for a high tea.
The site of Rubia Cafe began it's life as the factory where Rubia Coffee is processed – and this is still very much a part of the day-to-day operations (you can watch it happening thought a large glass window while sitting at your table). The owners, who have been in hospitality for generations, saw an opportunity for a local offering – and since opening in late 2019 you can see why this has so quickly become a favourite (the main menu and venue itself are equally impressive) for both residents and businesses nearby.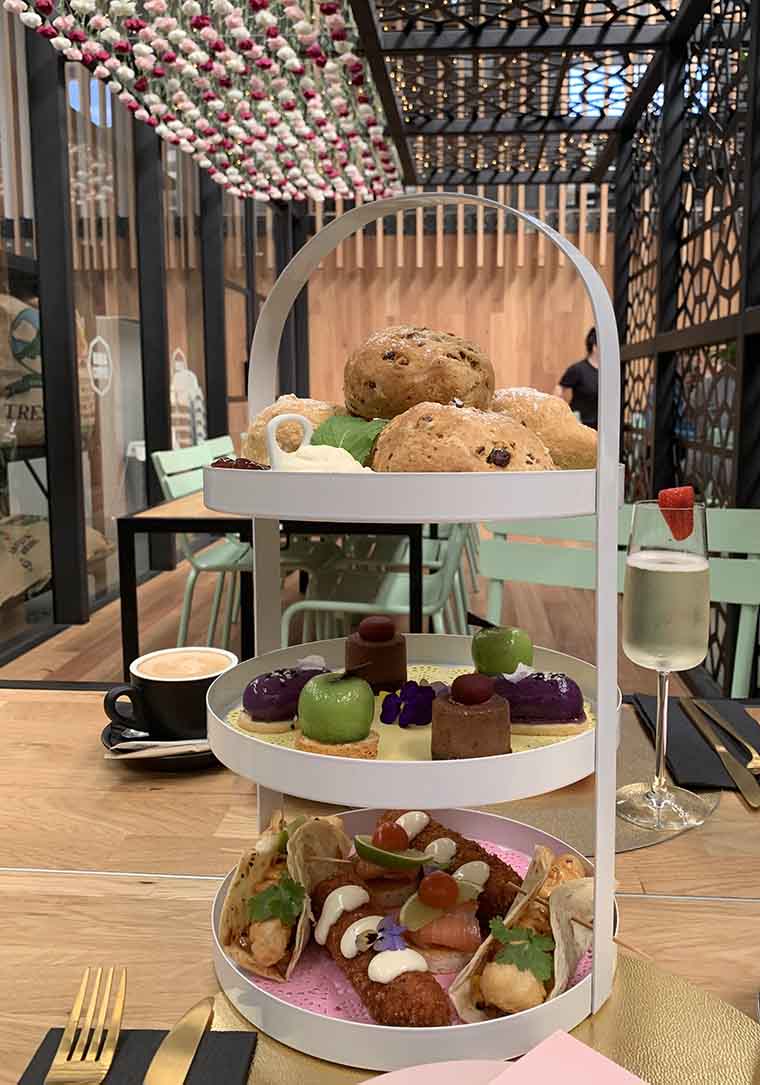 For our high tea we were served, on a gorgeous three-tiered stand, the sweet and savoury delights including:
Traditional lemonade and date scones served with Yarra Valley Raspberry Jam and Heavy Cream.
Sweet treats including the Apple Mousse with Hazelnut Breton, Ube Mousse with Black Sesame Crunch and a Chocolate Mousse with Raspberry Pebble.
Savoury treats including the fish taco with chard corn salsa & chipotle mayonnaise, cheese croquette with truffle mayonnaise and smoked salmon pikelet with dill cream
Our refreshments included Rubia Tea (or coffee) and a glass of Signor Vino Prosecco.
We loved the relaxed vibe of this venue – the space is well designed, but a little more relaxed than a more traditional high tea experience. Kids can easily join in the fun (there is even a toddler play area to keep the little ones busy) and enthusiastic laughter and chatter would go unnoticed here. Although if you're looking for hushed conversation, this probably isn't your venue (that said, perhaps on a weekday morning it would be less busy than the mid-morning on a Saturday when we visited).
Also another bonus – there is lots of easy unlimited parking and Rubia offers wheelchair and pram friendly access.
High Tea Melbourne – find more experiences in
our High Tea Venue Directory