This vintage double decker bus drives round Central London, taking in some of the City's best sights, whilst you indulge in afternoon tea.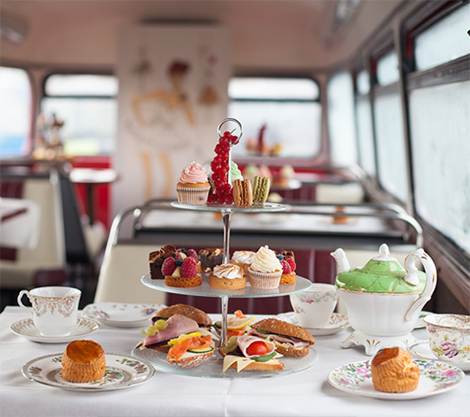 High Tea Society recently had the pleasure of taking a ride on London's Rodney the Afternoon Tea Bus for the launch of the UK's National Afternoon Tea Week.
Run by French-owned BB Bakery, Rodney the Routemaster took us to all of London's important sites – the Houses of Parliament, Harrods, Royal Albert Hall, Notting Hill, Piccadilly and Trafalgar Square before finishing at the London Eye. We admired the view the whole way along, with the added extras of delicious Anglo-French pastries and savouries.
This is not your ordinary tour bus, nor is it your ordinary afternoon tea. For starters, while you do get an excellent ride around London in one of its greatest symbols (the Routemaster bus), you are served tea in cups that don't spill (thank heavens), and freshly squeezed orange juice. The pastries are French inspired, with fantastic blinis, mini-quiches and cucumber sandwiches, along with ham and cheese filled baguettes to set you off before you dig into the most divine lemon-meringue tarts, mini cupcakes and macarons. For us, the scones were served last – we think largely to minimise the mess that inevitably results in trying to spread jam and cream on a moving bus.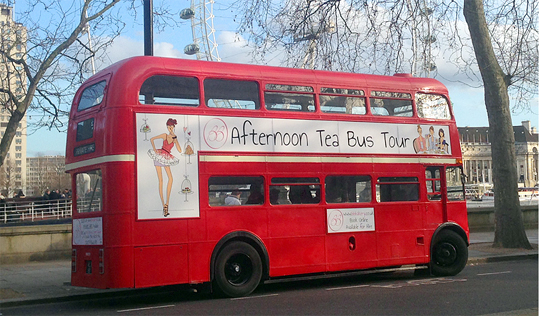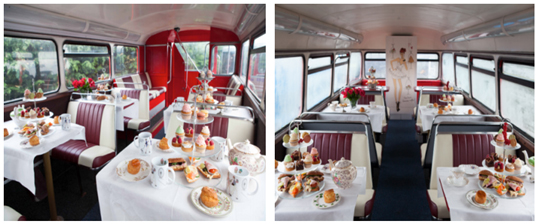 However, we managed it! It was a great afternoon and we would definitely recommend a ride on this bus if you're short on time to take in both a tour of London and an afternoon tea. It would be absolutely perfect for a hen-party or fun celebration in general. The main gist of it is that it is fun and involves delicious French cakes – what more could a self-declared pinky raiser want?
We understand that Rodney has become so popular that soon he will be joined by Del Boy and Trigger – both classic English names if you recall your parents making you watch Only Fools and Horses in the 80's. We hope that Del Boy and Trigger can continue to serve up Rodney's phenomenal lemon meringue tarts as these left a special place in our hearts.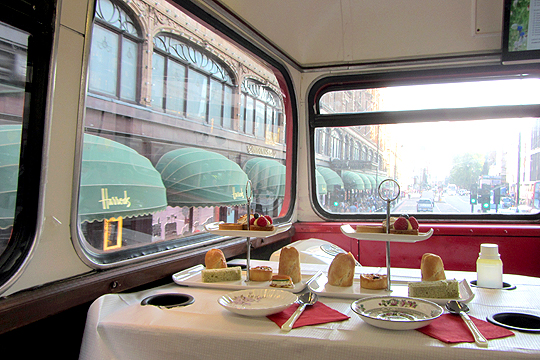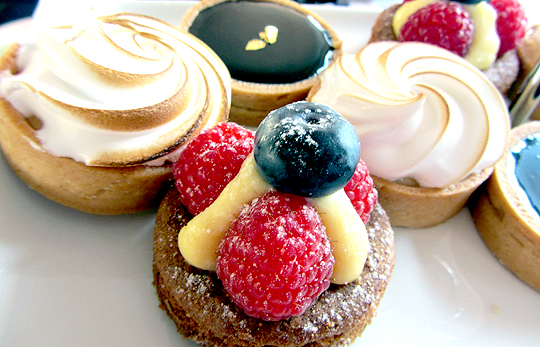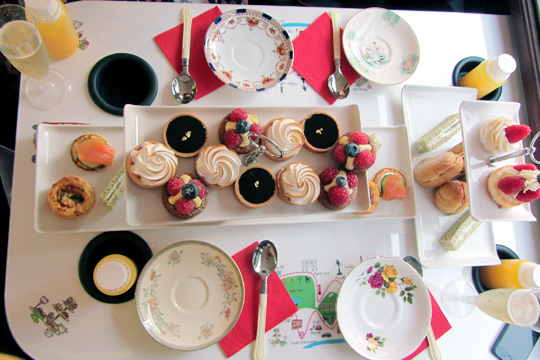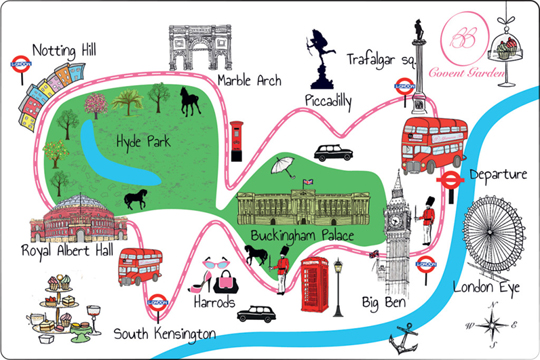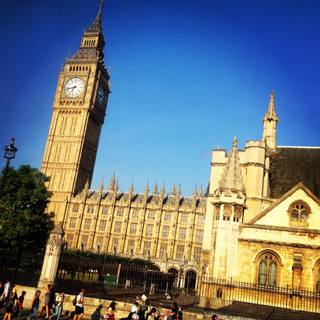 We were on Rodney for the launch of UK Afternoon Tea Week which is taking place from 11-17 August 2014. During that week, you will be able to take advantage of many venues across the UK (from Bexhill on Sea to Cumbria to Westminster) offering a 25% discount. To find out more about the more than 50 venues offering special deals on afternoon tea that week, see www.afternoontea.co.uk