I really enjoyed the Traditional High Tea at the Stamford Plaza Adelaide 5-star hotel, so I was really looking forward to tasting the new Chocolate High Tea Experience in the Cascades Cocktail Lounge.
The Stamford Plaza has partnered up with Dilmah Exceptional tea and local chocolatier, Bracegirdle's house of fine Chocolate. I've always been a fan of Bracegirdle's. They produce amazing handmade chocolate products and desserts. Their hot chocolate is exceptional!
Bracegirdle's opened their first store in 2005, and now has five stores across South Australia. They have won many awards over this time.
Pastry Chef Ellie Jung greeted us during the High Tea. Ellie really takes pride in her cooking to produce a lovely and fresh High Tea.
We were greeted with a Toblerone Cocktail. I love chocolate and cocktails, so it was a dream come true! It was very sweet and lethal with Kahlua, Frangelico, Baileys, chocolate sauce, cream, milk, mint and a glace cherry. I was already full after this!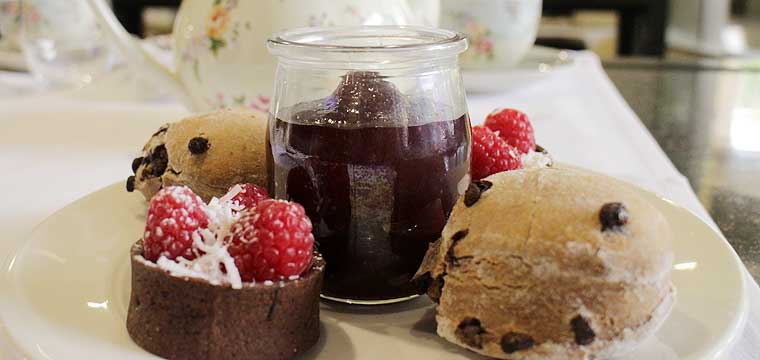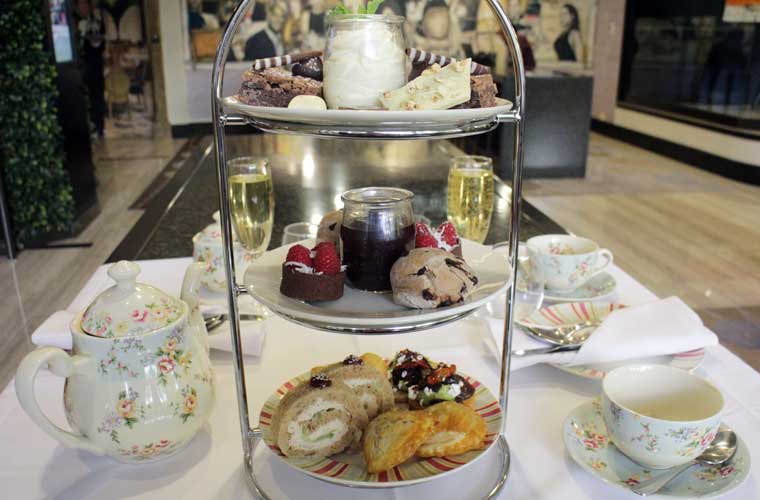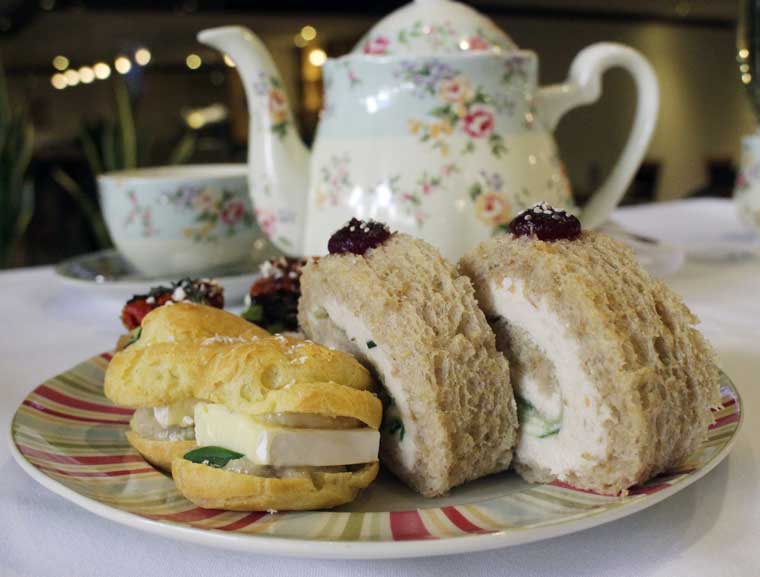 As a tea drinker I loved the large range of Dilmah Exceptional tea that was on offer. We headed to the back wall where all of the tea leaves were displayed. If you're unsure of what tea to order, you can smell them and choose based on the aroma.
I chose the Italian Almond tea which has bitter and sweet flavour. I love this tea! It is great with or without milk. I also sampled the Peppermint and English Toffee which had a nice and refreshing taste. Other flavours include Rose with French Vanilla, Berry Sensation and Fragrant Jasmine Green tea.
There were a couple of different and new flavour combinations on the Chocolate High Tea experience menu. The avocado mousse with dark chocolate dust en croute had a nice flavour. It is basically a fancy version of avocado on toast with sundried tomato.
The white chocolate baba ganoush choux was a really different flavour combination. It was whipped eggplant on a pastry which has the texture and taste of a cream puff or an éclair.
The scones were chocolate chip with double cream. I am a fan of the more traditional flavoured scone, but these were really nice and fresh. They were made from scratch!! Pastry chef Ellie Jung, wouldn't have it any other way.
Allergies, vegetarian and gluten free diets can be catered for on request.
To sum up the Chocolate High Tea experience in one word – Chocolate!
It certainly lives up to its name. If you are a chocolate addict, you will love it! It's chocolate heaven!
Chocolate High Tea Experience Menu:
Toblerone Cocktail on arrival
Sweet
Bracegirdles flavoured chocolate snaps
Dark chocolate shortbread tart with fresh berries
House made choc chip scone with double cream
Stamford Signature Dilmah scented chocolates exclusively hand crafted by Bracegirdles Chocolatiers
Decadent chocolate fudge brownie
Savoury
Smoked turkey and cream cheese roulade sandwich
Avocado mousse with dark chocolate dust en croute
White chocolate baba ganoush choux
Stamford signature curry puff
Beverages
Selection of Dilmah Exceptional range
Freshly brewed Douwe Egberts Coffee