The Tea House on Spencer puts an eclectic spin on the traditional English Afternoon Tea and also offers a unique Moroccan themed High Tea menu in the heart of Melbourne.
Nestled behind the foyer of the Grand Hotel – the former Railway Administration Building – The Tea House on Spencer is a unique experience. Its plush red velvet seating evokes images of the North African country and its rich history of trade with its neighbouring nations.
Inspired by the Burj Khalifa in Dubai, the Sultans Afternoon Tea is a one-of-a-kind Middle Eastern themed High Tea menu. The three-tier cake-stand offers a delectable range of fresh fruit, sweet treats and savoury pastries to pair with the over thirty tea varieties available.
With so many different teas to choose from, I found it difficult to select just one. The Tea Tasting Board was the perfect solution to this dilemma, allowing me to sample five of the teas on offer – I had my tea and drank it too!
The Savoury pastries on the menu were made from a light and flaky pastry; the kind that melts in your mouth. They were filled with a unique and delectable blend of Middle Eastern spices and high-quality Australian ingredients, lovingly made fresh daily.
Next, we turned our attention to the sweets of the day. Again, the theme of Middle Eastern flavour was carried through our desserts, with the standouts being the Semolina Cake; deliciously sweet and moist in texture, and the Turkish Delight; The best I've ever tasted.
The blend of traditional English and Middle Eastern culture was highlighted through the ornate and geometric glassware; we poured tea from chrome teapots and sipped from teacups decorated in detailed Islamic geometry. The food was displayed on an ornate gold cake stand, shaped to reflect traditional Middle Eastern archways.
Our High Tea experience at The Tea House on Spencer was well-curated to highlight the unique Middle Eastern culture and flavours of Morocco. The Sultans High Tea provided an abundance of eclectic tastes and motifs to transport us to the Middle East. An experience fit for a Sultan.
For a unique, Middle-Eastern take on High Tea, check out the Sultans High Tea at The Tea House on Spencer.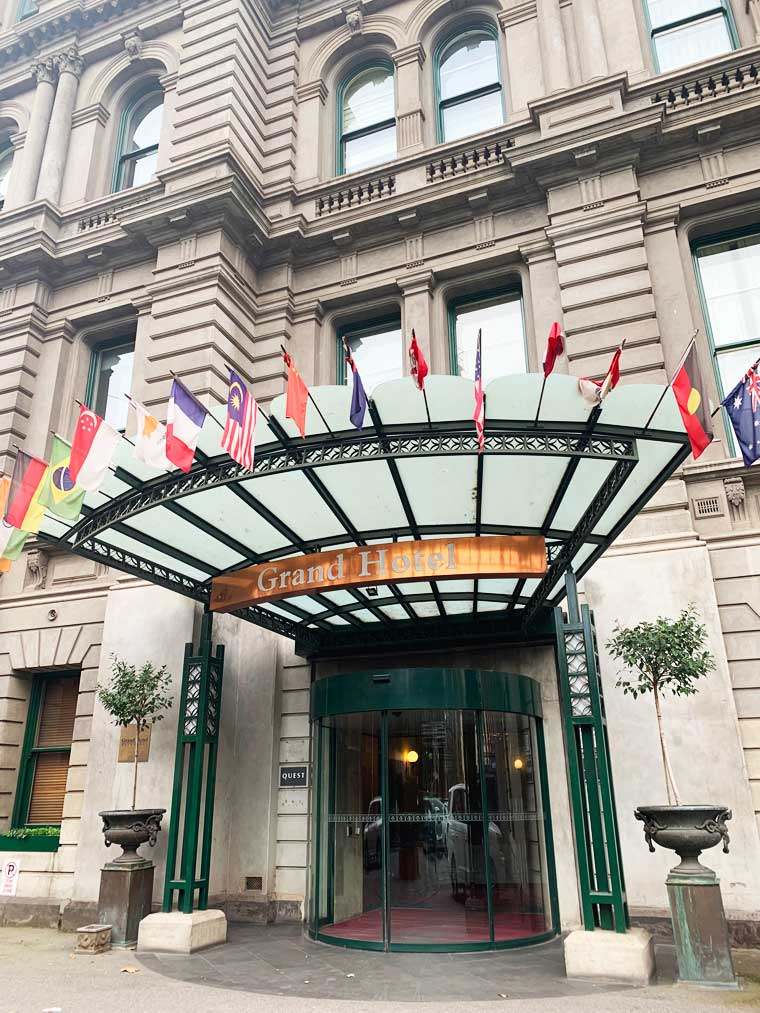 The Sultan's Afternoon Tea Menu:
Fresh seasonal fruits accompanied by dried fruits
Sweet selection:
Assorted Turkish delights
Basbousa
Semolina cake
Kunafa cups with Persian fairy floss
Baklava with various filling of pistachio & cashew nuts
Savoury:
Zaatar bread with chicken, olives & mushrooms
Kaftaand spinach pastry with hummus
Accompanied with your choice of coffee or pot of tea selection
The Spencer's High Tea Menu:
Two freshly baked scones with cream & mini jar of strawberry or apricot jam
A set selection of petit fours:
Chocolate & vanilla cannoli
Lemon slice
Strawberry vanilla cupcake & mint lamington mud pot.
Along with assorted tea sandwiches & pastry's from Spencer's platter
Accompanied with your choice of coffee or pot of tea selection
High Tea Melbourne – find more experiences in
our High Tea Venue Directory