The Myer Mural Hall offers the ultimate afternoon tea experience – a gorgeous environment, charming atmosphere and delicious delicacies.
It's been two years since the High Tea Society last took high tea at the Myer Mural Hall, and the event remains a classy affair.
Situated on the sixth floor of Myer's iconic Bourke St Mall store, the Myer Mural Hall is steeped in history, with its walls adorned with murals depicting prominent people –especially women – and fashion throughout history. Attendees are served a glass of sparkling upon arrival before being lead to the grand hall, where you are seated on a table of eight.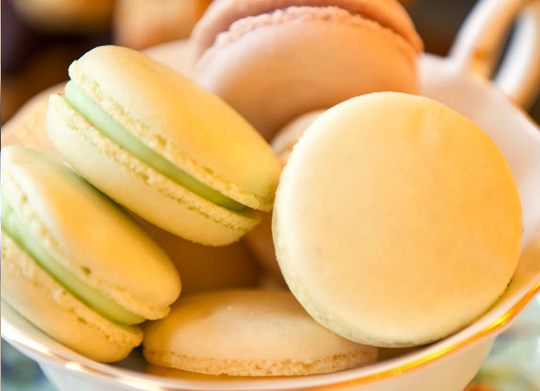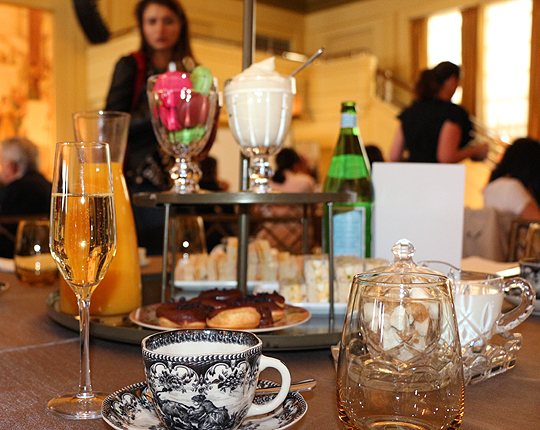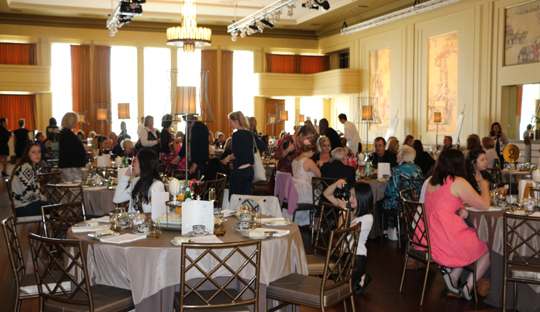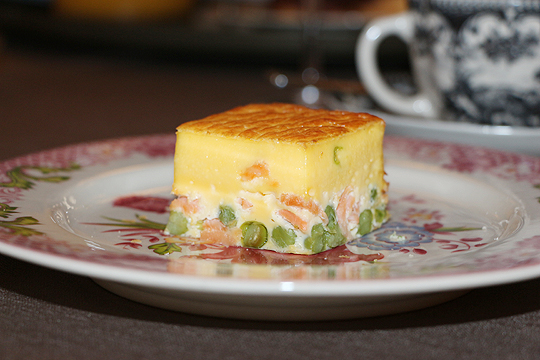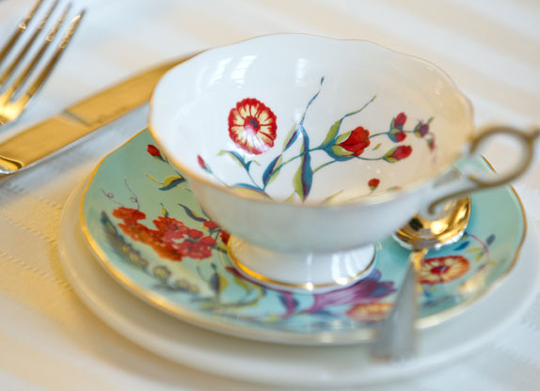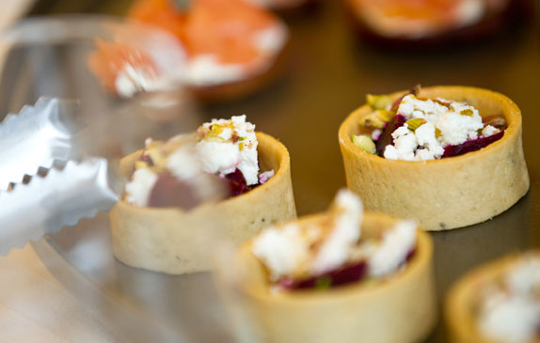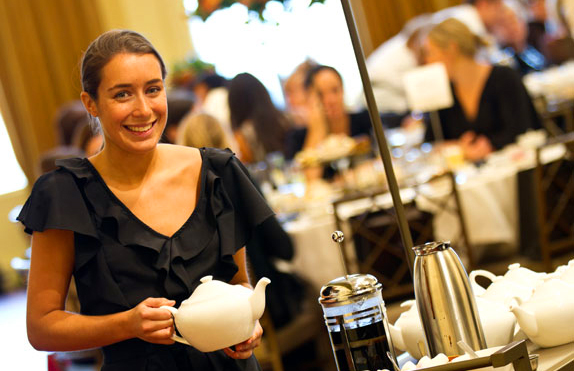 The two-tier afternoon tea tray doubles as the centrepiece, with macarons, scones, jam and cream on top, and finger sandwiches, other savouries and eclairs on the bottom.
MC Kenneth Cole guides high tea goers through the afternoon, offering a brief history of the Myer Mural Hall and the murals along the walls, while a three piece jazz band serenades the room throughout the service. The service is enhanced with mismatched fine bone china and glass tea ware for milk and sugar.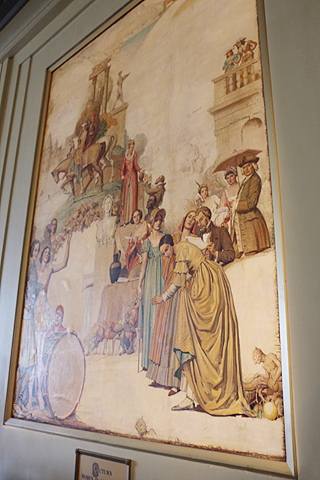 Starting out with the sandwiches, my companion and I were big fans of the lemon poached chicken with fine herbs and homemade mayonnaise options, while the soft boil egg with mustard cress and lemon mayonnaise sandwich was a very close second.
The scones were a freshly baked delight, but my favourite dessert had to be the deliciously chewy macarons, especially the chocolate and pistachio varieties.
For those wanting another taste, seconds of the sandwiches, savouries and desserts were offered on roving trays, while tea and coffee cups were constantly topped up.
Afternoon tea at the Myer Mural Hall is as elegant as it is exclusive – the event, which was once held monthly, is now hosted three or four times a year due to the strong demand for the venue, which also caters for weddings and other events.
Myer Mural Hall Afternoon Tea Menu:

Freshly baked scones with whipped cream and berry conserves
Dark chocolate éclairs filled with vanilla cream and candied violet
Chef's selection of Macaroons
Ribbon sandwiches of lemon poached chicken, fine herbs and homemade mayonnaise
Ribbon sandwich of double smoked ham, Dijon mayonnaise and Gruyere
Ribbon sandwich of soft boiled egg, mustard cress and lemon mayonnaise finger sandwich
Smoked salmon, pea and lemon frittata
Roast tomato tart with sesame caramel and soft goats curd
Sparkling wine on arrival
Tea and coffee, sparkling water and orange juice