Biku Tea Lounge is a combination of a tea lounge, restaurant, antiques and bookstore, located just north of Seminyak, Bali.
Biku offers a blend of old world grace and contemporary Bali design. The presentation and polite service will make you feel like royalty. The freshly made scones and sandwiches rival the best top hotel high tea experiences.
The Traditional Afternoon Tea includes tea, scones with jam and cream, finger sandwiches, mini spinach quiche, a selection of sweet treats and finished with strawberries and cream. The tea selection includes the Biku Signature Blend, Masala Chai and Rose tea. For an additional cost a wide range of Limited Edition teas are available. Each tea was served in a tea pot that matched the tea style.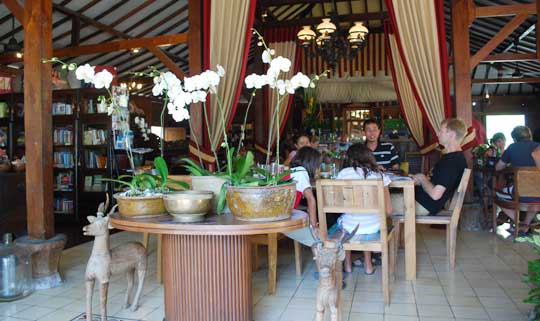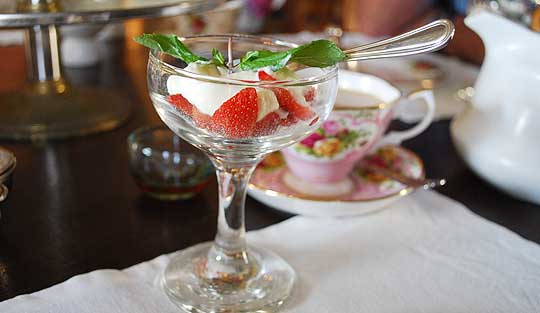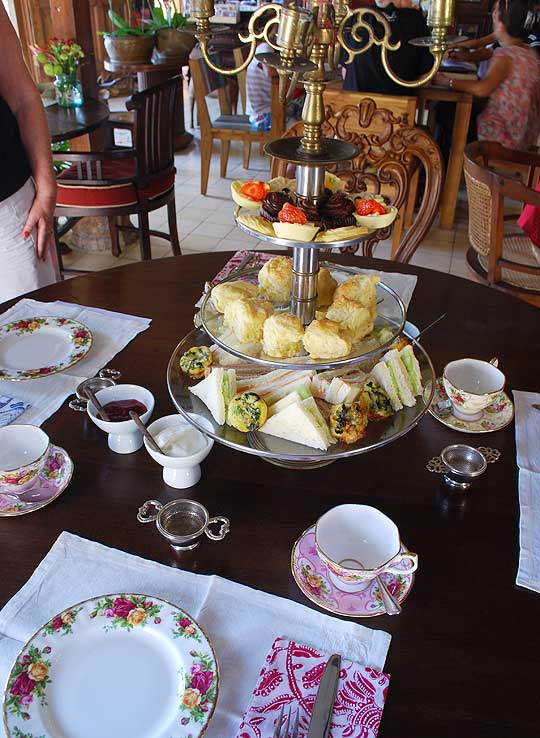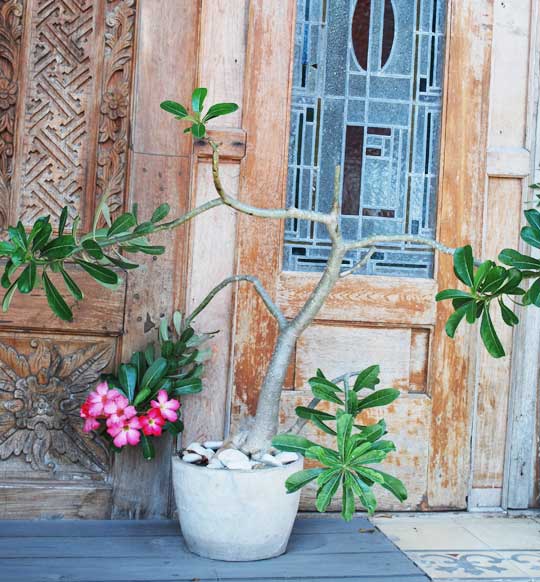 Biku also offers a Children's Tea Time Menu with fruit tea, juice, scones, cup cake and peanut butter or ham sandwiches.
Biku blends together the unique combination of a tea lounge, restaurant, antiques and book store in Bali. Inspired by Indonesia's unique cultures, Biku is an eclectic mix of old Indonesia with a modern touch. Located in Seminyak, Bali, Biku takes on a life of its own in a historic 150-year-old Teak Joglo from East Java. The joglo was once an antique store but has been converted into a restaurant and is now Biku.
This is a beautiful venue that offers a quality high tea experience. The perfect way to end a day of shopping in Seminyak, Bali.