If you like cocktails with your high tea then the Metis Lounge is the place to go in Bali.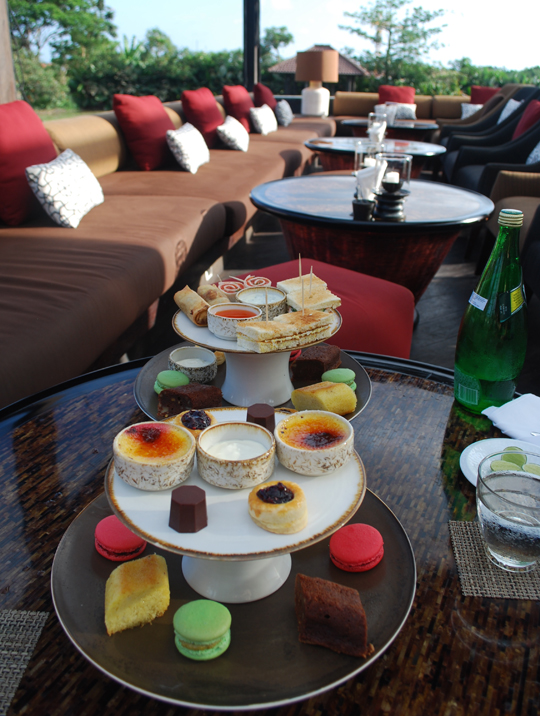 The Metis Lounge serve a French Mediterranean style high tea with a good serving of Bali atmosphere. Located in Kerobokan in the heart of trendy Seminyak – this is a stylish restaurant overlooking a beautifully lit water lily pond garden and lush paddy fields.
You have a choice of two high tea menus. The Melati Package features both sweet and savoury items, with the Alamanda Package being smaller having just a sweet selection. Both packages include tea and coffee with cocktails being extra. All the items tasted freshly made.
With this being a French Mediterranean restaurant it was with no surprise that it was the sweet selection that stood out. From the cake to the macaron and the crème brulee each piece melted in my mouth and was just the perfect size.
In addition to the Metis restaurant there's also a private cellar dinning room, a gallery of Asian artefacts and the cocktail lounge, which is where we sat for high tea. The restaurant also serves dinner so it's perfect venue for a romantic evening or a night out for cocktails.
Metis High Tea Menus
Melati Package
Egg sandwich, curry mayonnaise and chive
Prawn and cucumber sandwich
Dill marinated salmon with lemon and fresh herb dip
Crispy vegetable spring roll, thai sweet chilli sauce
Mini raspberry scone and cream fraiche
Pistachio macaron
Raspberry macaron
Coconut cake
Brownie
Coffee and tea
Alamanda Package
Assorted macarons and pralines
Mini raspberry scone with cream fraiche
Brownie
Crème brulee
Coconut cake
Coffee and tea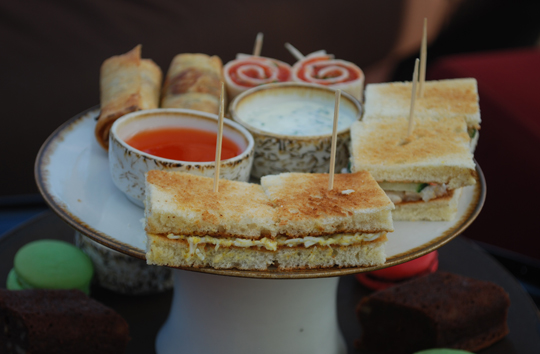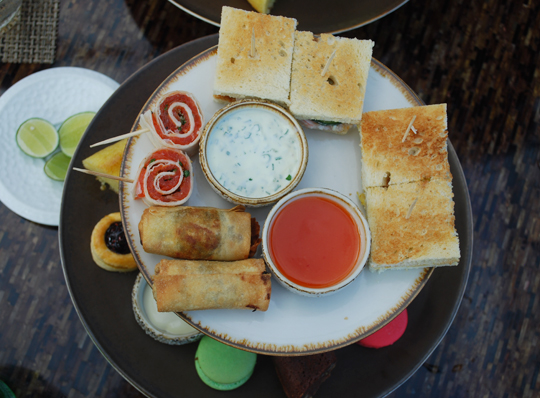 This is a first class food experience with a great atmosphere and fine service.
We recommend you make a late high tea booking and stay on in to the evening to watch the sunset and lighting over the garden. As it's once the sun goes down that this venue really comes alive.
The dress standard is a little more formal than the usual Bali dress code.
For the quality of this high tea it is a reasonable price. The Melati Package at IDR 250,000 plus service charge and government tax is around $35 Australian for two people.
High Tea at Metis is one to add to your Bali wish list.