High Tea Society had the pleasure of visiting Onyesha Spa while in Perth, for an afternoon of spa treatments and high tea.
Not only were we treated to a healthy vegetarian high tea, but experienced a massage on the open air deck by the lake.
This was an afternoon of true indulgence – we tested out the Festive Fun Package which included a back massage, a foot and leg exfoliation massage. After the treatments we walked up to the garden and sat for a healthy home made vegetarian high tea. Positioned on ten acres of manicured gardens, with a lake and water fall.  This award winning spa offers: massages, hot stone treatments, facials and body treatments.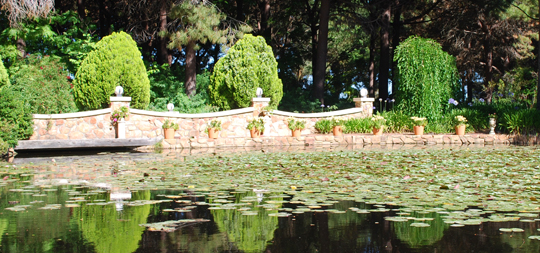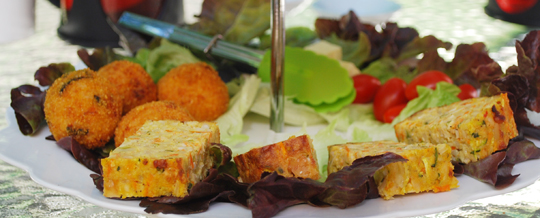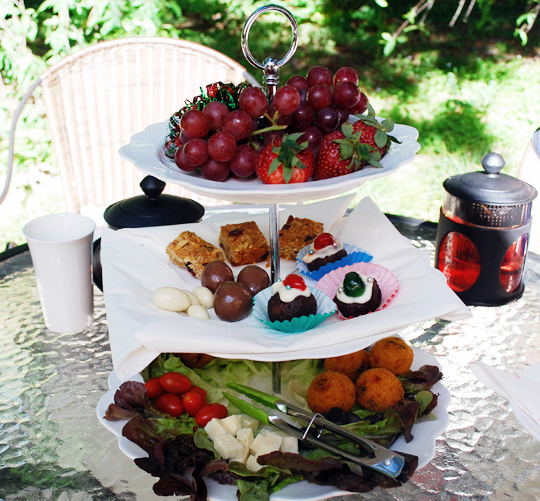 Onyesha Spa High Tea Menu

Arancini balls
Zucchini nut loaf
Cranberry and oat slice
Cherry tomatoes and feta cheese salad
Mini christmas puddings
Organic fruit covered in chocolate
Fruit and herbal Elmstock Tea is served, that has been selected for their health benefits.
The owners of the spa live on the property, they are passionate about the spa and ensure a personal and friendly service.
Guests are welcome to stay after the treatments and enjoy the gardens, so bring along a book and stay the rest of the day.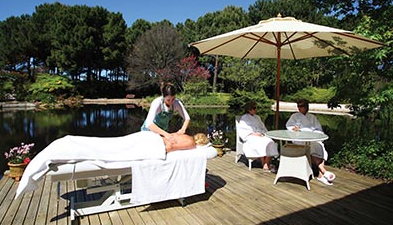 With beautiful gardens and friendly staff this is a unique high tea and spa experience. If you book during the special offer (which is running until the end of January 2011) this is great value. Onyesha Spa can support groups of up to 20 people with 8 people at a time able to attend spa treatments.
Onyesha Spa Pinelake
Location: 26 Pinelake Trail, Mariginiup, WA, 6065 (Pinelake, near Joondalup)
About a 40 minute drive north of the Perth CBD or a 5 minute drive from Joondalup, on the edge of Perth's northern suburbs. Follow the map provided on the website as Google and GPS maps can be incorrect and out of date.
Bookings: are required in advance on 08 9306 8335 or email: [email protected]
Onyesha Spa website>>