Originally built by Doctor A.W. Bateman in 1893, Ravensthorpe was restored to its former splendor in 2000. Now it's a restaurant, function centre and, every Sunday, a high tea venue.
As we arrived, a couple had just finished saying their "I dos" in the garden, surrounded by a small group of friends and family. We were told it was a surprise wedding, none of the guests actually knew they were going to a wedding that day, they thought it was just a high tea – thank goodness they'd all dressed up! Ravensthorpe is definitely a place where vintage and pearls won't be out of place.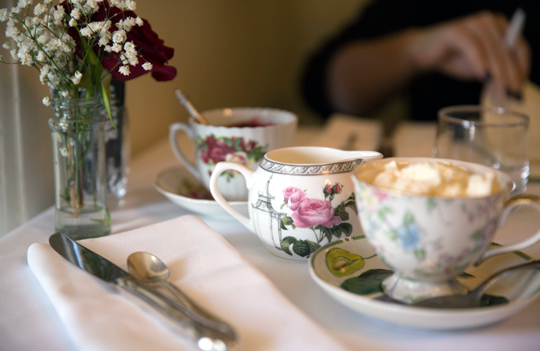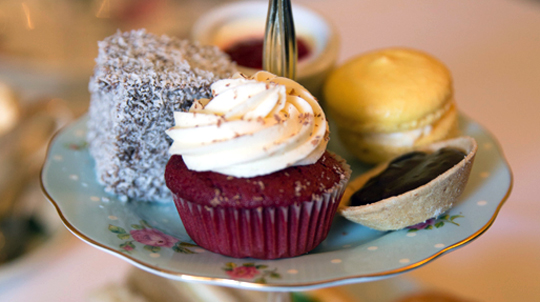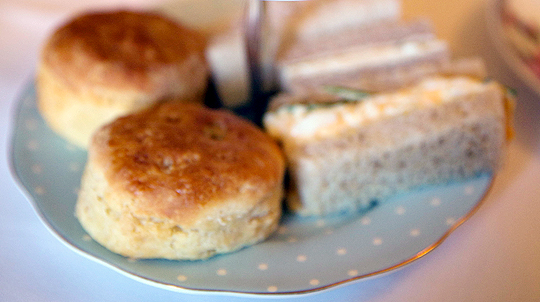 Shown to our table after a quick tour of the rooms we were greeted with a strawberry champagne cocktail. Next, the tea selection was brought to us in a tea chest to choose from. It was a nice touch to be able to see and smell the different teas, rather than just ordering them off a menu.
Shortly after, two individual stands were delivered to the table. One each! Looking around though, the larger tables had larger stands, so I guess we were just lucky we didn't have to share!
The ribbon sandwiches (chicken, egg and cucumber) were very generous with the amount of filling in each and were lovely and fresh. The scones were delivered piping hot, which was good, because by the time we were ready for them, they were the perfect temperature. Lovely and warm, nice and crumbly, slathered with Chantilly cream and a jam that was packed with berries (and served in a teacup). They were delicious, and our favourite of the day.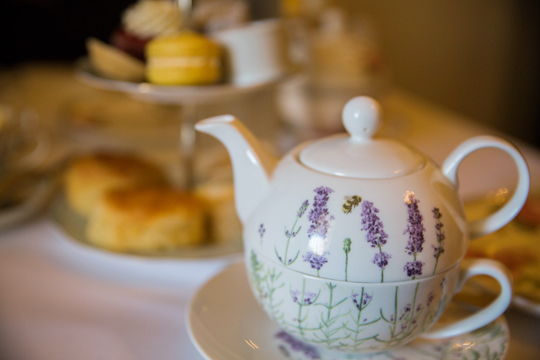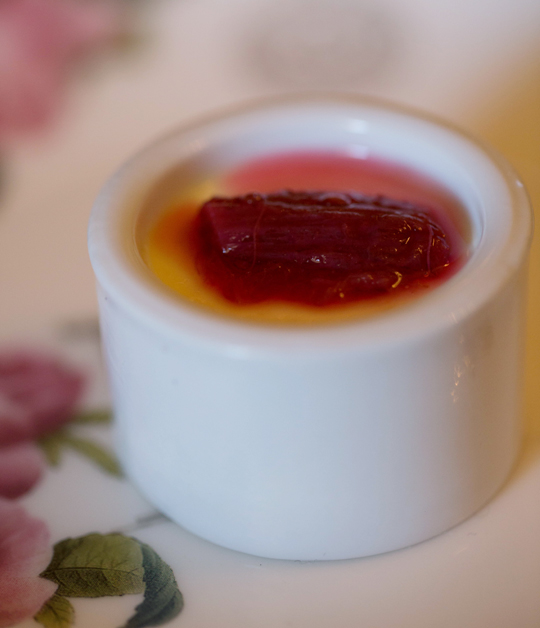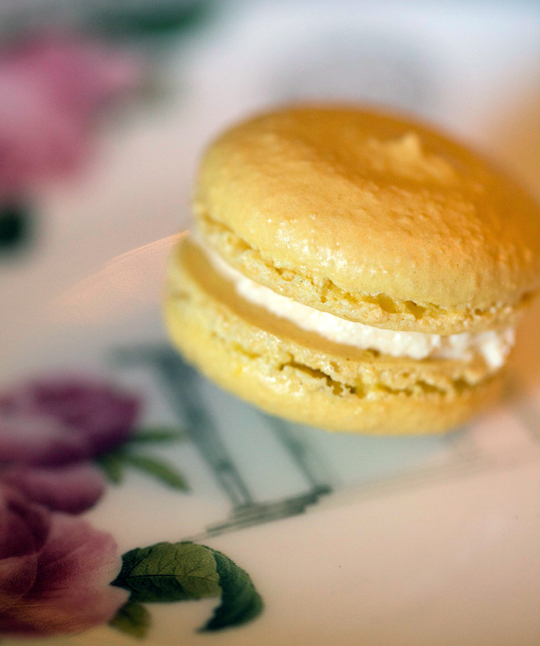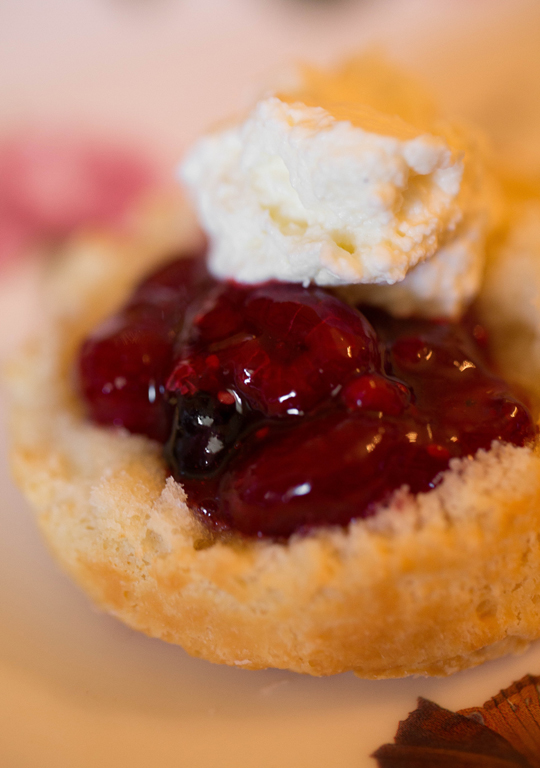 Next was the sweet tier, containing a lovely selection to choose from. The lamington was a vanilla sponge that had had quite a soaking in the chocolate sauce before being tossed in coconut. The poached rhubarb tang complimented the sweet creaminess of the vanilla pannacotta nicely. The tiny chocolate tart was deliciously rich in a nice firm shell. The red velvet cupcake was so red I got the giggles thinking about just how many little bottles of food colouring were used out in the kitchen. It was lovely and moist, topped with a cream cheese icing. The lemon macaron broke with tradition and instead of the usual ganache centre, had a lemony cream. It worked quite well and helped to cut through the sweetness.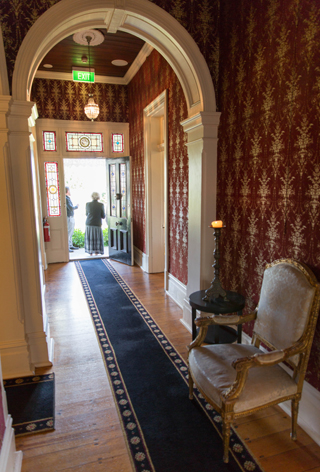 High Tea at Ravensthorpe Menu

Scones with strawberry jam and cream
Sandwiches: chicken waldorf; egg; cucumber
Sweets: lamington; vanilla pannacotta with poached rhubarb; lemon macaron; chocolate tart; red velvet cupcake with cream cheese icing.
Tea selection: A selection of 10, brought to the table so guests can select.
If you're after a high tea destination with a traditional look and feel, Ravensthorpe is the heritage manor you're looking for. The antiques around the rooms, chandeliers and vintage crockery all add to the feeling that you're taking afternoon tea in a parlour just like the ladies of the 1800s did.