Raw, vegan high tea at Sadhana Kitchen Sydney.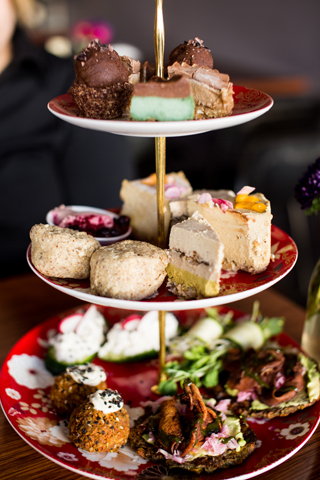 Carnivores beware, this is a totally vegan, raw, gluten free, wholefood experience – and it's fantastic.
Not everyone can indulge in traditional high teas, which are predominantly packed with all the good things that butter, cream, refined sugar and flour can provide. While most venues are now catering for dietary needs, it's always something you need to remember to mention when you're booking a table. But the high tea at Sadhana Kitchen in Sydney has turned this on its head. Carnivores beware, this is a totally vegan, raw, gluten free, wholefood experience – and it's fantastic.
No matter what your dietary restrictions are – Paleo, vegan, lactose-intolerant or coeliac – you can confidently enjoy this high tea, safe in the knowledge that there's no hidden nasties lurking in the treats. Well, everyone except nut allergies, they feature quite heavily in the menu.
Speaking of which, everything is made in house from seasonal organic produce, with nothing heated above 40C to stay within the limits of raw 'cooking'. The seasonality of the menu means that the chefs at Sadhana change it up regularly.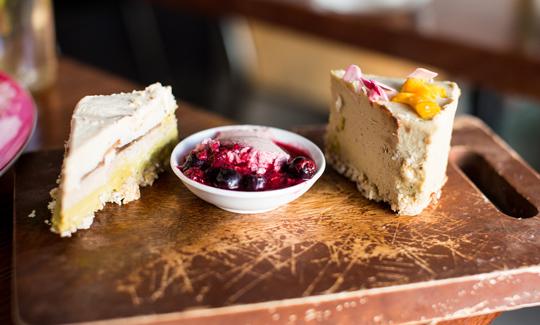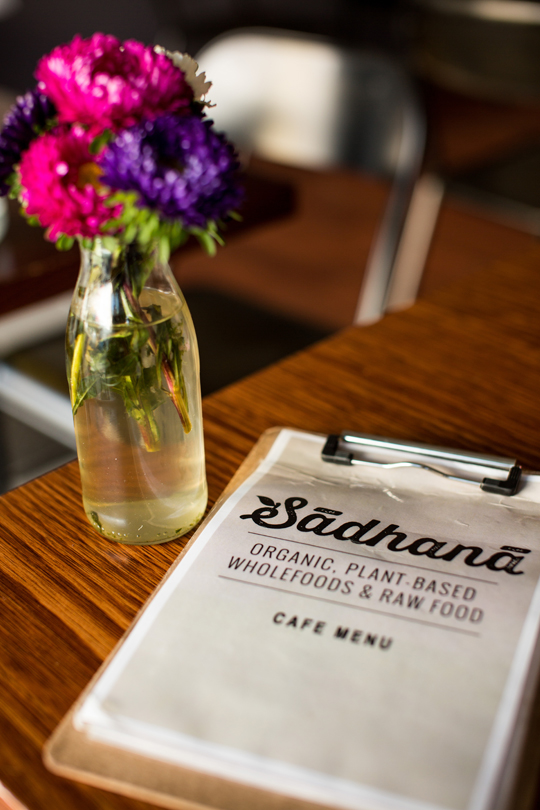 The health benefits of raw organic cooking aside, this isn't what we'd call 'diet food'. It's as rich and delicious as anything you'd find on a regular stand. We went with an open mind as we're definitely not vegans, but we are foodies and up for anything new. There's a lot of interesting textures and flavours across the various spreads, and we were pleasantly surprised at just how enjoyable the whole experience was.
Being healthy and nutrient-dense, another benefit was that we didn't suffer from the usual "oh my, I'm so full of cake" bloat that comes after most other reviews we've done! This one left us feeling full, and smugly satisfied.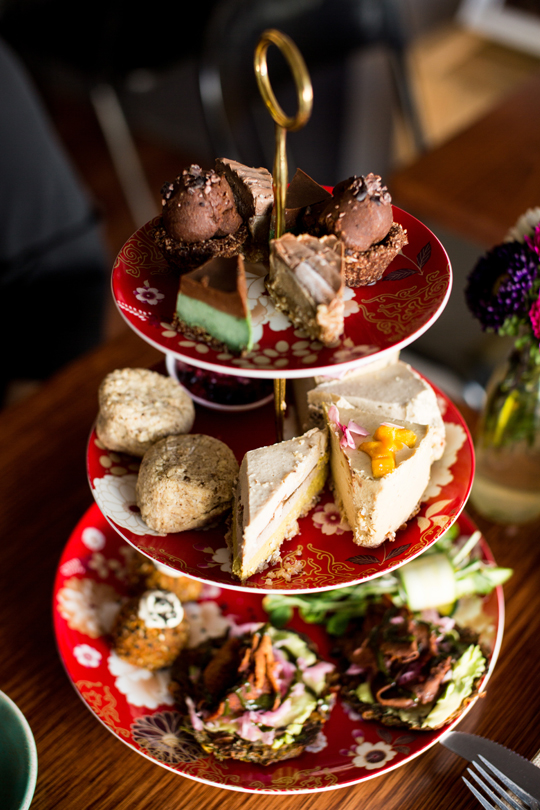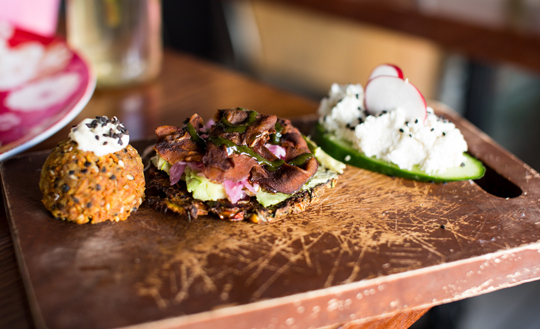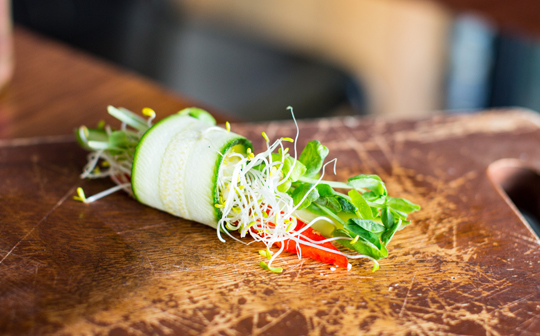 High Tea at Sadhana Kitchen Sydney
Sadhana Kitchen Sydney High Tea Menu:
Savoury:
Coconut bacon pizzette
Eggplant pastrami rolls
Cucumber sandwiches with cashew cream cheeze on house made corn bread
Mini mushroom and red capsicum quiche
Sweet:
Assorted mini cakes
Mini choc-raspberry tart
Caramel slice
Date & fig scones with raspberry chia jam & coconut cream
Drinks: Organic hand blended tea of your choice from The Rabbit Hole Organic Tea Bar
or Organic coffee of your choice on soy, coconut or almond mylk.