High Tea at the Ritz Carlton Tokyo has a reputation for style, elegance and quality.
High Tea at the salubrious Ritz Carlton in Tokyo's affluent Roppongi Midtown has an enviable reputation for style, elegance and quality. I had high expectations, which were met literally when we walked out of the lift on the 45th floor to a breathtaking view of Tokyo. We sat at a window table overlooking the sprawling metropolis – a dizzying view that I could stare at for hours.
With a pianist providing gentle background music, most of the patrons are powerful businessmen and wealthy housewives. It's an elegant and sophisticated crowd.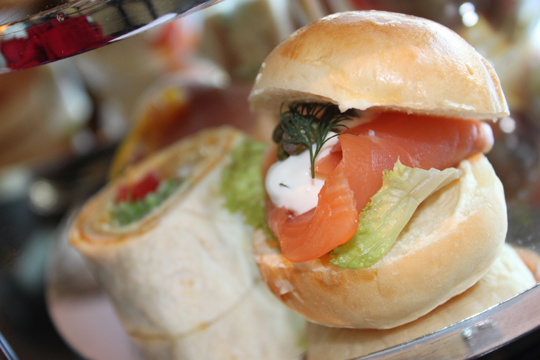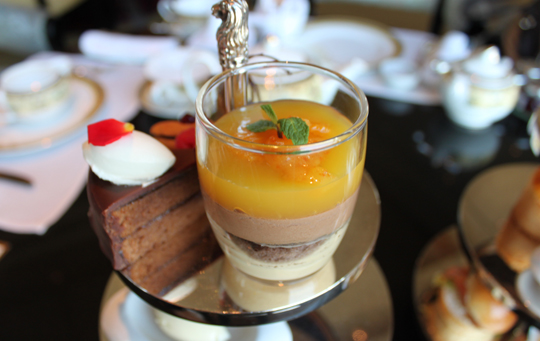 There is a variety of high tea options at the Ritz Carlton. The menu changes with the seasons, and always includes the children's Teddy Bear Tea Set for 4,300yen.
We enjoyed the special World of Tea menu, which for 6,000yen includes five of their 13 teas, and a selection of savory and sweet delights. It came complete with roses on the table for Valentines Day.
We were welcomed with a refreshing Rooibos tea – one of South Africa's finest – in a champagne glass.
Then we were each presented with a three-tiered cake stand. It was a sight to behold – on the lower tier were savory sandwiches, chicken and mayonnaise curry roll, smoked salmon roll and a healthy tomato and cheese salad.
Chocolate and orange scones with clotted cream filled the middle tier. However the scones were disappointingly dry and the sandwiches would have been more appetising if they had been freshly prepared.
The desserts soon took my mind off the mid tier offerings. They were by far my favorites: rich sachertorte chocolate cake embellished with edible gold, verrine chocolate, Earl Grey chocolate and delicious cookies.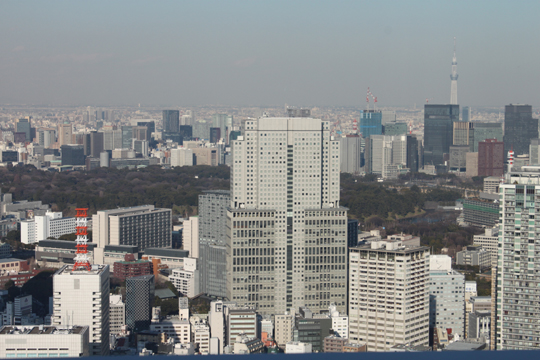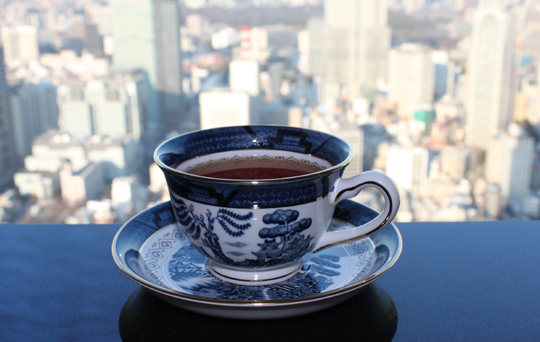 As we leisurely worked our way through the delicacies, attentive staff served four more varieties of tea – rhubarb and strawberry, Darjeeling Grand Cru, Pu'ercha from China and finally the sweet apple based Calvados tea, adorned with a heart shaped piece of apple floating on the top.
Tea was served in traditional Japanese Nikko and Wedgewood fine china, which fitted in perfectly with the Ritz Carlton's mix of classic and contemporary furnishings.
I highly recommend booking a window table. It's the spectacular view of Tokyo that makes this Ritz Carlton high tea unforgettable.