Surrounded by a curved picket fence, the Tea Salon is delightfully English-inspired with a real sense of being at a garden party.
Please note this venue is now closed. Editor February 2018
The high tea consisted of a three-tier cake stand with ribbon sandwiches (vegetarians are also catered for), sweet treats and scones. There are three high tea options available: Classic High Tea; Sparkling High Tea (which includes a flute of The Tea Salon Sparkling Wine); and the Couture High Tea (which includes a flute of Moet & Chandon Brut Imperial, and is the option we chose).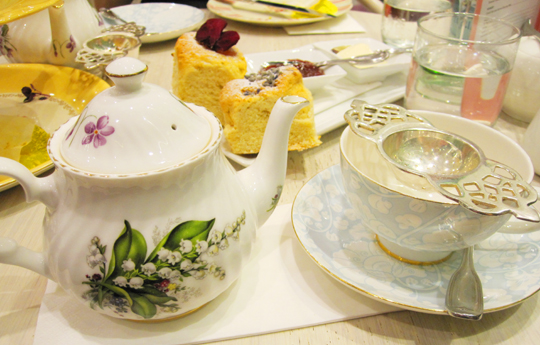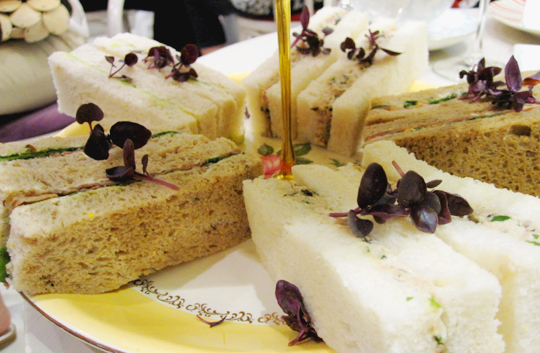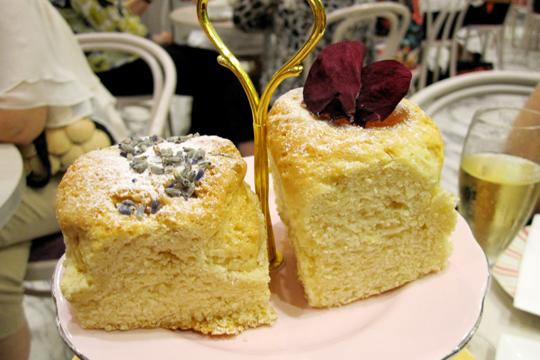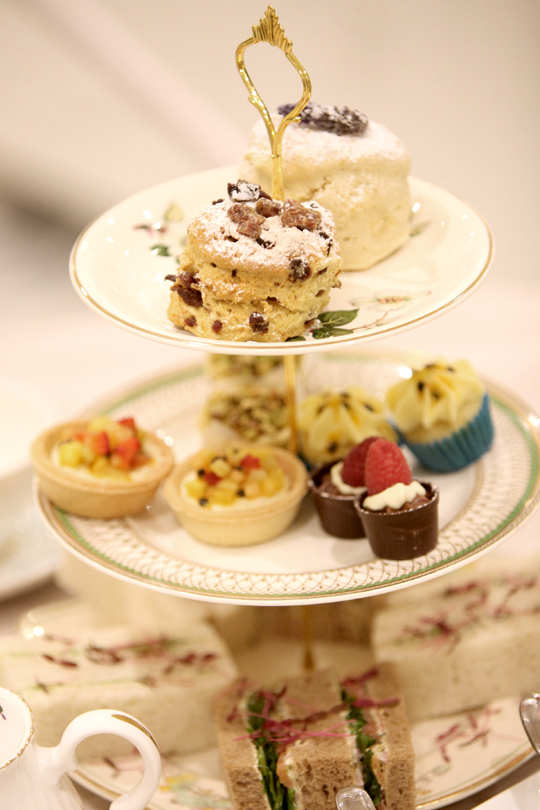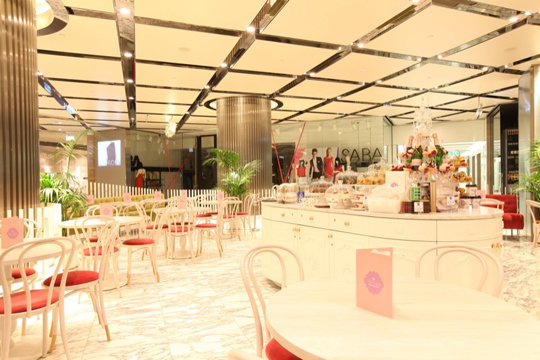 The food is all prepared on site and is of a high standard. Our ribbon sandwiches consisted of chicken and wild herbs; smoked salmon, rocket, lemon and capers; cucumber, crème fraiche and dill; and, roast beef, horseradish cream and baby cress. All had the perfect bread to filling ratio, and the chicken and herb sandwiches were our favourite. It seems as though they're most peoples favourite, as there were two serves on the cake stand.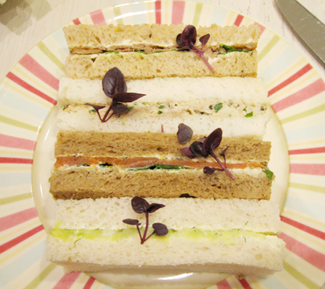 The assorted sweets on the day were: a dark chocolate cup with chocolate mousse, cream and fresh raspberry; a seasonal fruit short-crust tartlet; a classic baked lemon cheesecake; and a vanilla cupcake with fresh passionfruit topping. On this tier, the cupcake was our favourite. We normally aren't that impressed to see a mini cupcake on the stand, so often they're either dry or just really boring, but not so this one! It was super moist and had swirls of passionfruit through the cake mix as well as on top. When we commented on the amazing texture to one of the wait staff, she said that they're gluten free, so are almond meal based.
We saved the scone tier until last. It was a hard decision to narrow the list down to just two to try. On offer there are: original (also in gluten free); date and orange; spiced cinnamon and raisin; lemon, pistachio and currant; white chocolate and cranberry; dark chocolate chip; lavender; rose; cheddar and thyme; and pumpkin and ginger. We eventually decided on rose and lavender. Both were lightly flavoured, not too dense or stodgy and the jam and cream they were served with complimented them nicely. The Tea Salon also offers take home packs, so if you really can't decide which scone you'd like, just buy a selection to take home with you. We did and all of the flavours were delicious!
The tea selection has 14 blends to choose from. It was a nice assortment of black, herbal infusions and Chai. The tea is The Tea Salon's own blend, which is a nice touch, knowing that they take their teas seriously.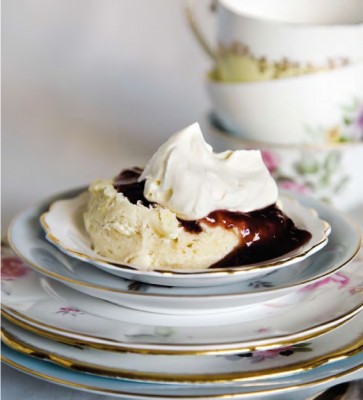 The location up in the Designer Gallery on level 4 away from the hustle and bustle of Pitt St mall means you'll find it quite relaxing to sit back on the plush chairs and while away a few hours with the girls. The tea ware offers up that shabby chic vintage tea party feel, ie it's not all from the same tea set, but it matches each other nicely when laid out on the table. Being in an (albeit high-end) shopping mall, means that there is no need to dress up like you're taking tea with the Queen.
In all, we think that the high tea at The Tea Salon is great value. The high standard of food, the ambiance and most definitely the friendly staff where no request was too difficult for them, really make for a relaxing, indulgent experience.
In March, the Tea Salon is also launching a new late night shopping event called the Thursday Evening Affairs. High Tea Society will be sure to check it out for our readers and will report back soon!