Located in the historic Tivoli Gardens, Nimb is a beautiful gem.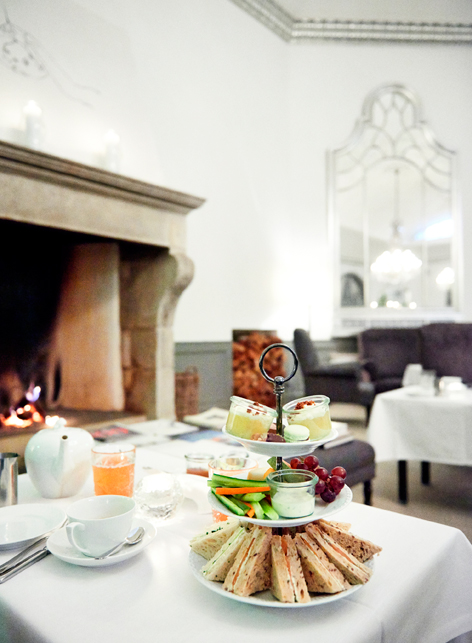 The luxury hotel is designed as a Moorish fairytale in 1909. High Tea is served in the stylish bar and though it is based on a classic High Tea, it has a decidedly Scandinavian twist.
As soon as we sit down we are served sparkling gooseberry lemonade. The gooseberry is foraged by the bar manager Helmut Clausen and his daughter near their home. And as the high tea is served, it quickly becomes apparent that the fruit – especially the berries – are the stars of the show.
The Nimb serve eight different teas supplied by TWG from Singapore. We opt for a classic Earl Grey and the Royal Darjeeling with a hint of apricot. Both are delicious. Our waitress, who used to work at The Landmark London, makes it a point to only serve one pot of tea at a time, so it is always hot. On her suggestion we start with the milder Darjeeling.
Nimb Hotel High Tea Menus:
The Savoury:
3 traditional sandwiches, vegetables of the season accompanied by a herbal cream and homemade crisp bread of malt and rye with any tea of your choice
The Sweet:
Scones with sweets and spreads like lemon curd and clotted cream, fruits and compote of the season and delicate petit fours to go with any tea of your choice
The Classic:
A selection of small sandwiches, an assortment of homemade pastries, petit fours, jams and spreads with any tea of your choice (full high tea)
We opt for the classic. Along with scones and classic Scandinavian crisp bread we are served lemon curd, chocolate spread, a delightful gooseberry jam, and clotted cream. Everything is homemade by the chef or the bar manager.
There are three types of sandwiches with a wonderful Scandinavian twist. The bread is not the usual white bread, but whole-wheat bread with flax seed. The smoked salmon is from Norway, and the classic cucumber sandwich is prepared with Danish smoked cheese. The ham and cheese sandwich is with Spanish Serrano ham and Danish Vesterhavsost – a hard and salty cheese. For me the smoked salmon is a clear winner.
To freshen up the plate is cucumber, carrot and celery sticks with a fresh herbal cream. The grapes and melons are the exotic touch, and for something sweet a Danish classic has made it's way back. It's a Danish apple cake, but not cake, as you know it. It's a cold chunky apple preserve with vanilla whipped cream and crumbles. It has the perfect balance of sweetness and tartness.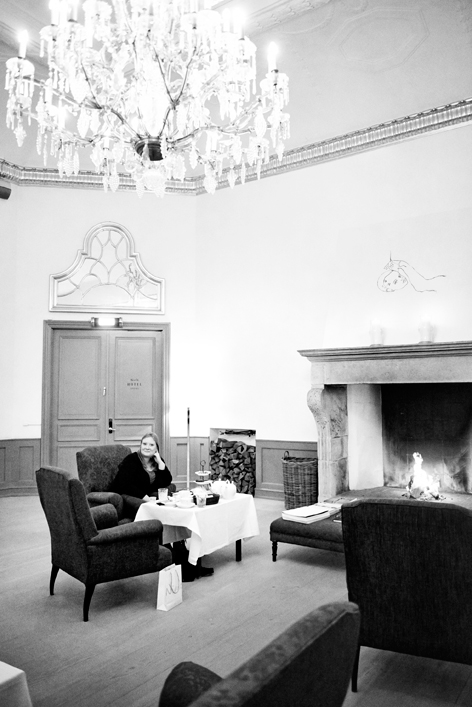 If you are expecting lots of sweets and chocolate with your tea, you may be disappointed. There is not a lot to choose from and bar manager Helmut Clausen explains that it is a deliberate choice. He has gone for a lighter feel with vegetables and fruit instead of the heavier cakes. The main sweets are macaroons and nougat. He believes it appeals more to the local audience and it also give foreigners a distinct Danish experience not available anywhere else.
However, there is no guarantee that you will encounter the same menu on your visit as it is updated as the season change. In the true Nordic food tradition, using local (and sometimes foraged) produce in season is also important to Nimb.
High Tea at the central Nimb Hotel it was a wonderful experience. The staff is friendly and relaxed despite the formal surroundings. It is centrally located just across the street from the central station – or you can enter through Tivoli if you are enjoying the old amusement park.