A high tea walking tour on a 40 degree day – what could go wrong?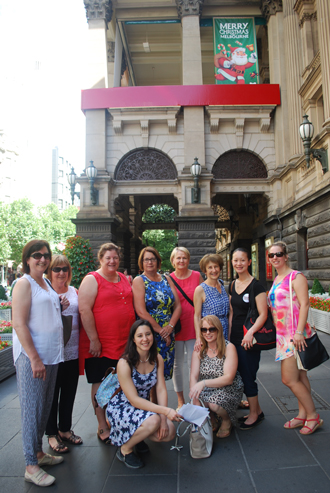 Run by Foodi, the high tea walking tour offers participants the chance to visit five boutique venues across Melbourne's CBD over two-and-a-half hours.
Organiser Tracey said most participants were Melburnians who wanted to explore the hidden gems in their own city and learn a bit about the city's history.
"A lot of people go to hotels for high tea," Tracey said.
"These locations are unique and fun – they're not the first place you'd think of for high tea."
Much like a mystery flight, the venues are not revealed until you are actually on the tour.
A small group of us meet up at the Melbourne Town Hall on this hot Saturday morning and thankfully find the each stop is only a short walk away.
Our first stop is the famous Hopetoun Tea Rooms in the Block Arcade, which was opened in the late 1890s as a small tea room for the Victorian Ladies Work Association and is now booked out weeks in advance for high tea.
Disappointingly, we don't actually get to go inside the venue, which is bursting at the seams when we walk past, but we do get to taste one of their pinwheel sandwiches.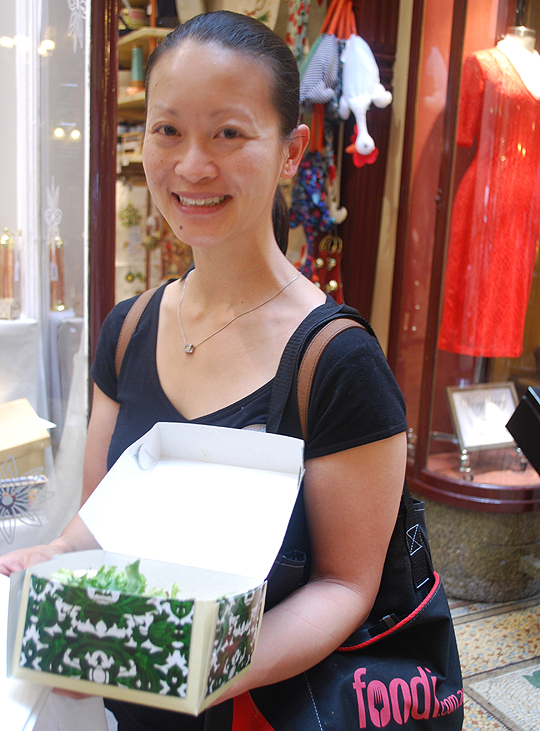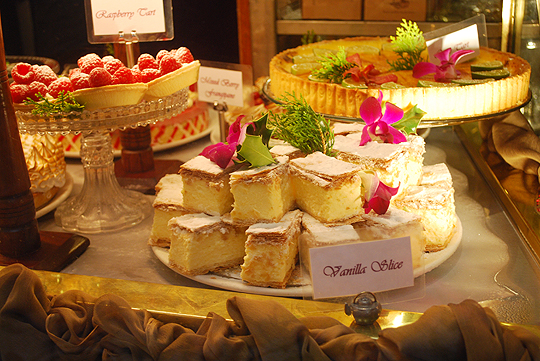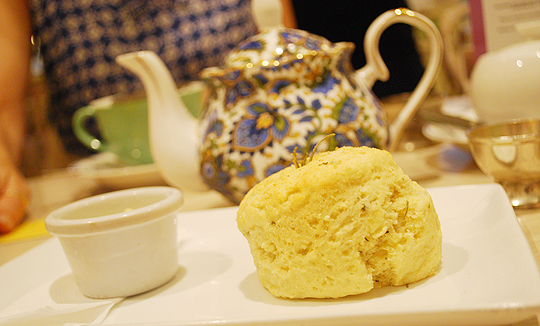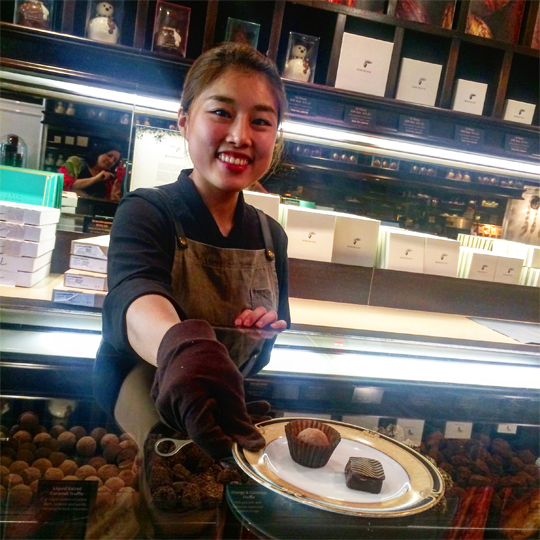 From there, we head to the Tea Salon at the Emporium, which has been open since mid-2014.
It is here the group gets its first "rest stop" of sorts, where we are seated and get to sample both a savoury scone – rosemary, leek and parmesan – and a sweet scone – rose.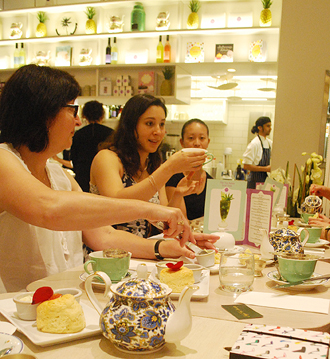 Our scones are accompanied by English breakfast tea served in lovely patterned teapots.
The group is friendly and chatty and talk soon turns to high tea favourites and venues we'd like to try.
After the Tea Salon, we cheated a little and jumped on the tram to our next stop (hey, it was a 40 degree day!), chocolatiers Koko Black.
The Collins Street address is decorated beautifully with leather-back chairs and lounges, dark wood-panelled walls and mood lighting.
Here, we got to sit down and sample Koko Black's signature hot chocolate, which takes two hours to brew and is very rich.
We also get to select one of the 36 varieties of chocolate on display at the front cabinet.
My pick – the liquid salted caramel truffle – was divine.
Our fourth stop was only a couple of hundred metres further down the Paris end of Collins Street, macaron specialists La Belle Miette.
It's one of those blink and you'll miss it venues, and I was particularly happy to have discovered this venue on the tour.
Here we got to select one macaron from the 16 varieties on offer, and I went for the strawberry, passionfruit and rhubarb, which was very light, fruity and perfect for a hot day.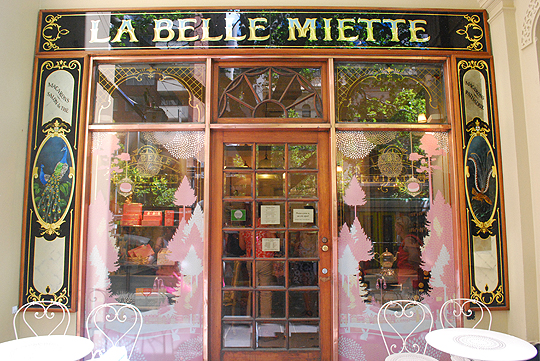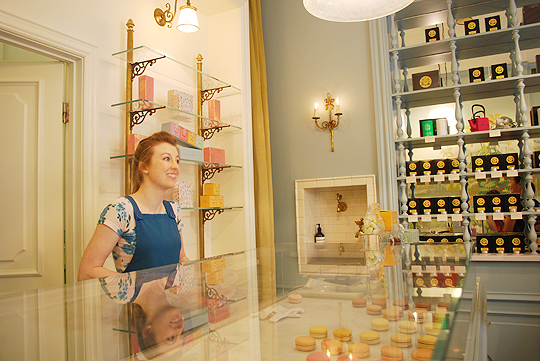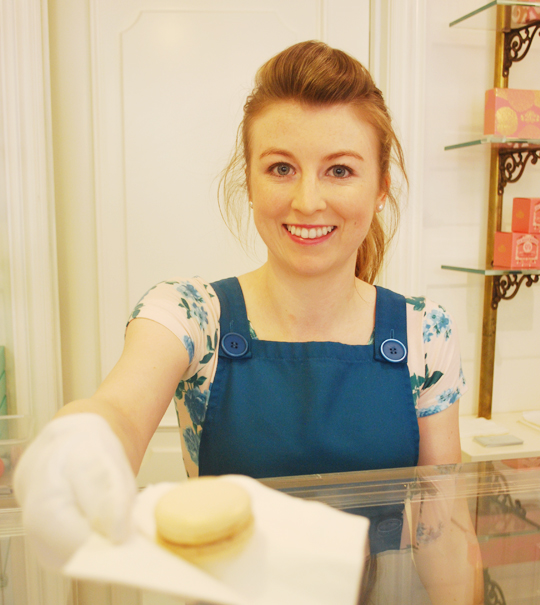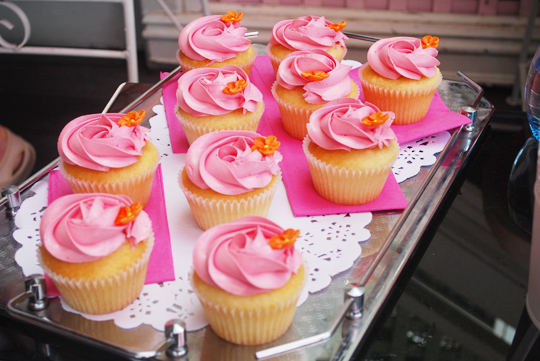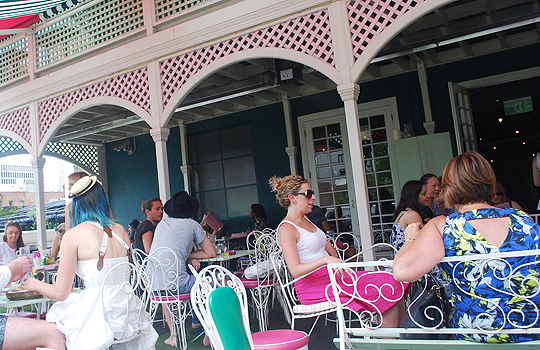 Our last venue of the day was Madame Brussels, and it was up to the (thankfully covered!) rooftop with its retro garden party décor for a cold drink and cupcakes.
The high tea walking tour was a great way to try out the many components that make a high tea, and explore some of Melbourne's boutique venues.
It was a fun event with friendly people, but perhaps a tad overpriced for what you got.