High Tea Society was thrilled to be invited to experience The Tea Salon's latest collaboration, with Instagram baking sensation Katherine Sabbath, at their Melbourne tea salon.
Please note this venue is now closed. Editor February 2018
Located on the second floor of the recently opened Emporium shopping centre in Melbourne's CBD, The Tea Salon's limited edition high tea with Katherine Sabbath offers a playful take on a traditional high tea, with brightly coloured china, cutesy cupcakes and a busy atmosphere.
Full disclosure here – this reviewer was already a big Katherine Sabbath fan, having been introduced to her incredible layered cakes and kooky creations on Instagram a few months ago. Expectations for this high tea collaboration were, therefore, very high and, for the most part, well met.
The Tea Salon itself is a bright and noisy space with floral wallpaper, prim little chairs and tables and a large and friendly team of staff who are kept constantly busy with a flow of hungry shoppers and high tea seekers alike. Our lovely waiter David ushered us to our seats and then gave us an overview of the menu. We were there for the high tea, of course, but many patrons simply choose to have a cup of tea and one of the ten – yes ten! – different flavours of scone on offer on the a la carte menu.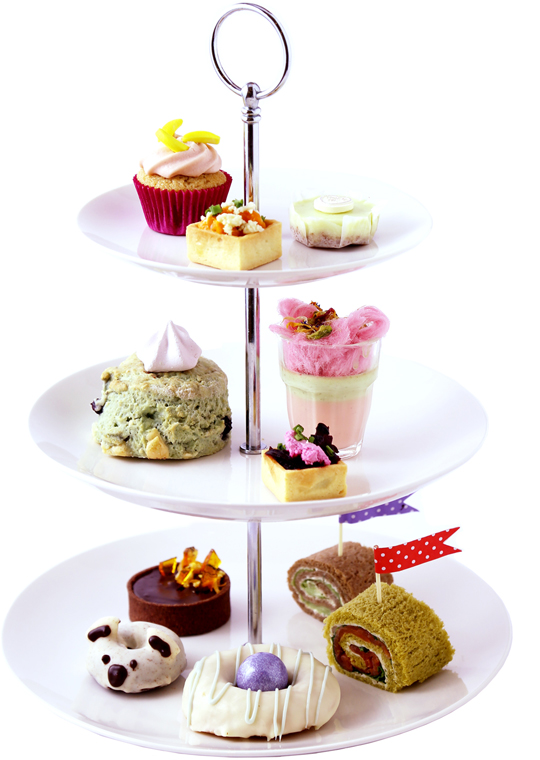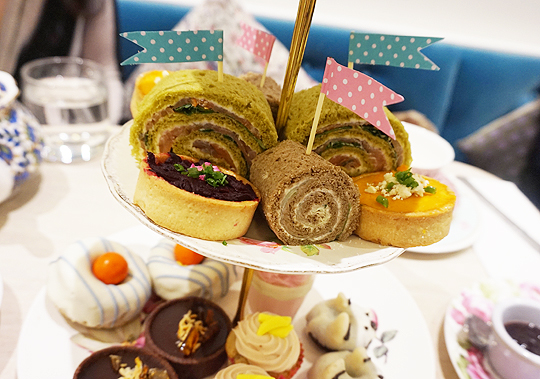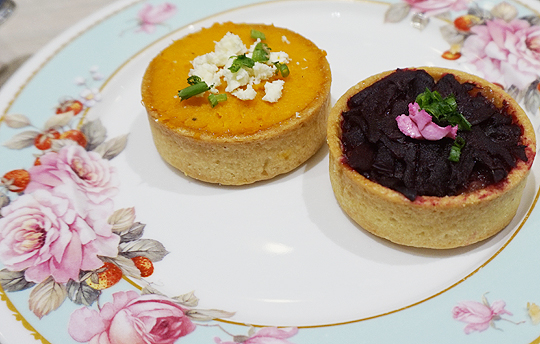 The Tea Salon's limited edition high tea starts with a cup of loose-leaf tea served in a pretty individual teapot with silver strainer. We did wait quite a while for the high tea itself to arrive, but it was a gorgeous display when it did arrive. The high tea collaboration is served on a three-tiered stand with a selection of brightly coloured cakes on the bottom level, savoury tarts and pinwheel sandwiches on the second level and scones on the top level. The cakes, being Katherine's Sabbath's style, were of course luridly bright and harked back to childhood with touches like heart shaped candy, banana lollies and gumballs decorating the miniature cakes. In terms of taste, there were some cakes that were better than others. The banana cupcake with raspberry cream cheese icing was a real winner; a super fluffy cake paired with rich creamy pale pink icing and cute tiny lolly bananas on the top. The panacotta with Persian fairy floss, which would not have looked out of place at any little girl's fairy party, was also delicious and surprisingly subtle in flavour. The brownies decorated to look like koalas were ridiculously cute, but sadly the brownie itself was dry and didn't really pair well with the thick hard icing used to decorate it.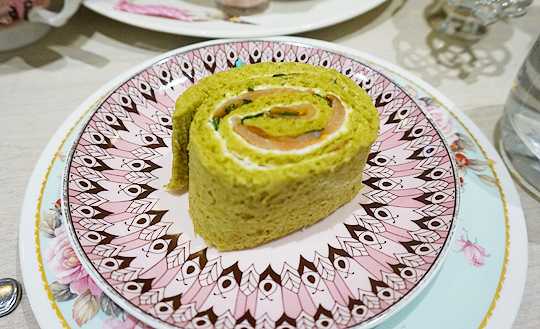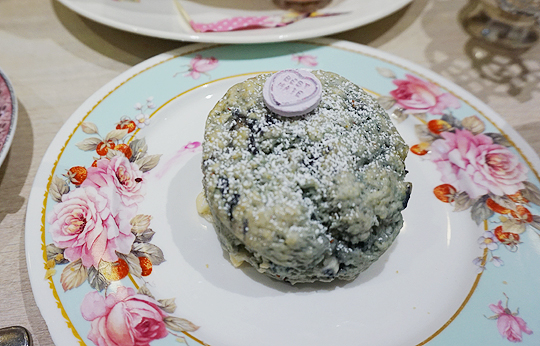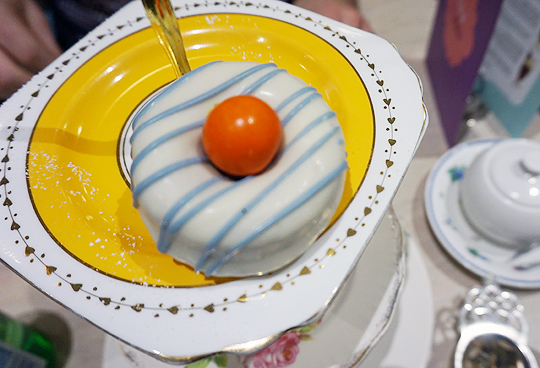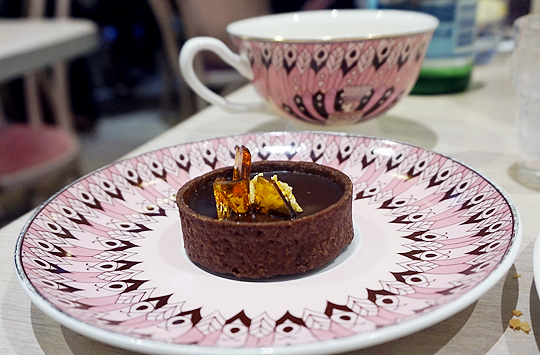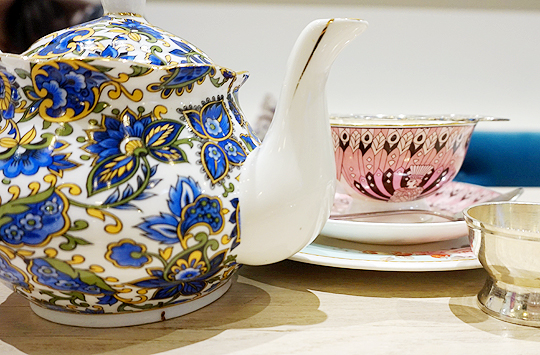 On the second tier, the savouries on offer were excellent. The smoked salmon pinwheel sandwich was soft and luscious with a perfect balance of salmon, cream cheese and bread. The pumpkin tart with pesto, chives and fetta was also delicious and held together very well in a case of short buttery pastry.
Scones, a key element of any classic high tea, were served warm as part of the high tea along with jam, vanilla cream and a raspberry cream. I opted for the Katherine Sabbath blueberry and white chocolate scone, which was absolutely huge but very yummy. My dining companion had the salted caramel scone, which was also nice but a bit underwhelming.
The Tea Salon Limited Edition Katherine Sabbath High Tea Menu:
Pinwheel sandwiches:
Smoked salmon, rocket, lemon and capers
Cucumber with dill butter
Savoury tartlets:
Beetroot, goats cheese and caramelised onion jam
Pumpkin, feta and pesto
Sweet Treats:
Rose and pistachio pannacotta with Persian fairy floss
Lemon and raspberry zig-zag gumball donut
Chocolate brownie koala donut
Banana cupcake with fresh raspberry cream
Dark chocolate and orange fudge tart with salty toffee shards
Scones:Katherine Sabbath blueberry and white chocolate scone or choose from The Tea Salon's top ten scones (1 per serve)
Pot of Premium Loose Leaf Tea or Espresso Coffee
The Tea Salon offers an accessible and fun experience that can be booked ahead of time or undertaken on a whim when the fun of retail therapy starts to wear thin. Children are really well catered for, with a special mini Katherine Sabbath high tea designed just for them, featuring a chicken and mayonnaise pinwheel sandwich, cakes and a choice of milkshake or lemon iced tea.
The team at The Tea Salon take what could have been a somewhat hectic experience and imbue it, somehow, with both a lot of style and a true sense of fun. The Tea Salon's collaboration with Katherine Sabbath brings something new and playful to what is already a very solid high tea experience. This is definitely one for weary shoppers and fun catch-ups with friends.