When you get an invite to Madame Brussels for a Mad Hatter's Marsanne Party, it's safe to assume you can expect the unexpected.
And that's just what the High Tea Society got at this exclusive event, which was held for one day only as part of the Melbourne Food and Wine Festival.
The moment the elevator doors open we are greeted by the Madame of Madame Brussels, Miss Pearls, reclining on a couch dressed as the Queen of Hearts, and are quickly handed a glass of fruity punch.
As we walk out onto the rooftop bar, someone is yelling out "off with your head", and a topless waiter with his torso covered in glitter is wearing a pink tutu.
We have officially fallen down the rabbit hole.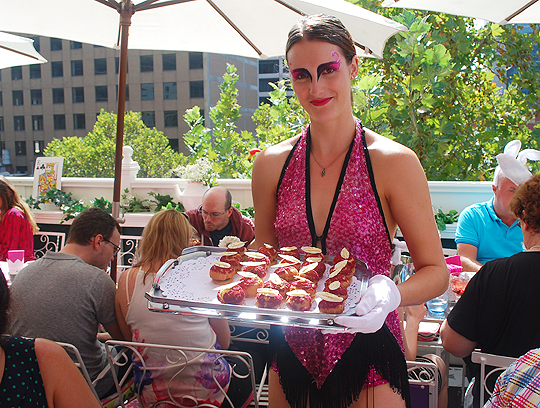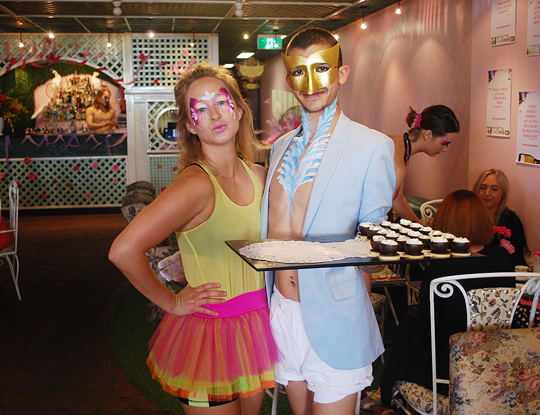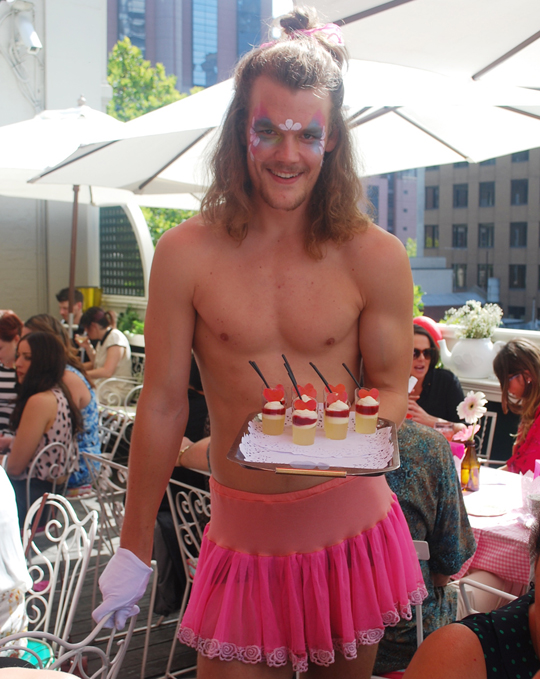 To add to the fun and madness, there is no allocated seating and large tables are set up so that attendees have to mingle with one another as they enjoy the day's festivities.
Clearly this was a popular event on the Melbourne Food and Wine Festival calendar, as the venue has tried to fit in as many people as possible and we're a tad squished in at our table. The tables themselves are beautifully decorated with mismatched teapots and tea ware, and similarly mismatched plates.
Many attendees get in on the act and dress up for the event, and parasols are handed out in a nod to the warm autumn day. The atmosphere is lively and the drinks are flowing.
It's clear from the outset that the star of the show is Tahbilk's range of Marsanne wine.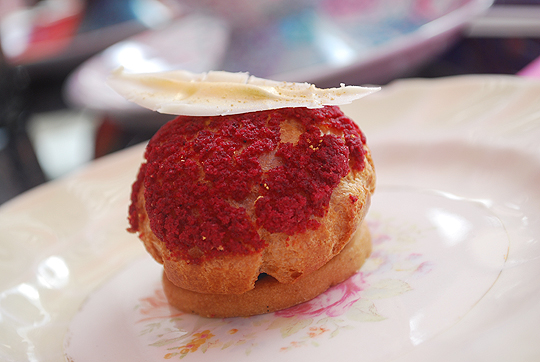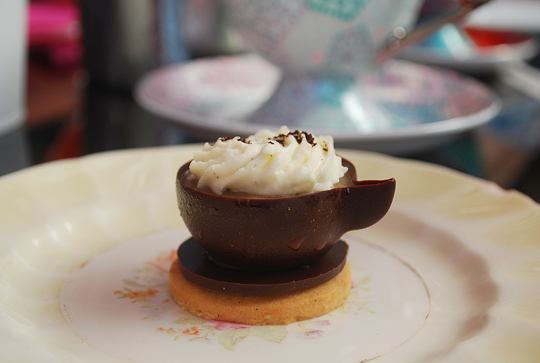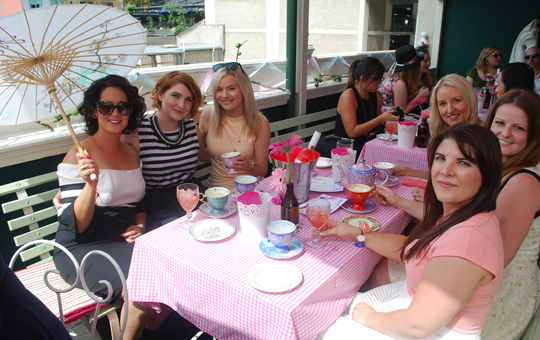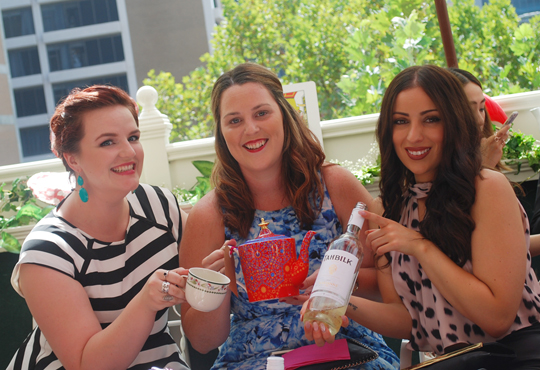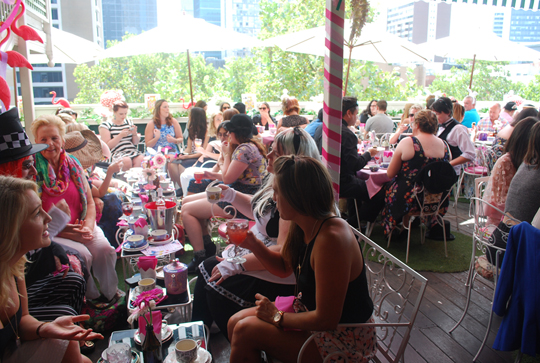 Three varieties of Marsanne were on offer for the day: the classic Marsanne, a sparkling version, and a sweet cane cut option.
In another nod to the Mad Hatter's theme, there's not a spot of tea to be seen in the teapots, with waiters dutifully filling the pots with wine instead.
Each table also has several bottles of Tahbilk Marsanne chilling in buckets.
And if drinking it by the tea cup wasn't enough, celebrity chef Christy Tania has also incorporated the wines into some of the canape desserts, which are delivered individually by roving waiters.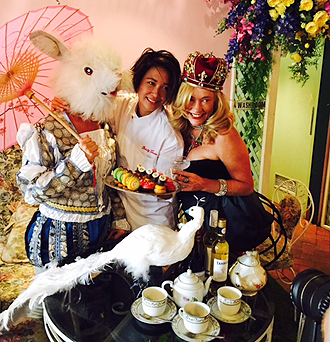 Each dessert incorporated a touch of whimsy, whether it was the chocolate tea cup filled with dark chocolate mousse, the honey jelly served in a shot glass and adorned with a red heart, chocolate gold feather atop the red choux pastry or the fun lemon cake pop.
The only downside is that there were only four petit fours on offer throughout the day.
In fairness, waiters did come around offering seconds of the desserts, but it would have been nice to see a savoury option or two on the menu.
At $99 per person, the Mad Hatter's Marsanne Party had no shortage of alcohol and good times, but was a little light on food.
Madame Brussels Melbourne Menu
Chocolate teacup with dark chocolate mousse, coffee anglaise, whipped vanilla cream and cookie
Tahbilk Cane Cut Marsanne honey jelly with light lime cream, berry compote, white chocolate cream and a chocolate heart
Angel lemon cake pop with lime ganache in assorted mini ice-cream cones
Red choux pastry with raspberry compote, green tea cream with a chocolate gold feather
Tahbilk Couesiant Sparkling Marsanne
Tahbilk Marsanne
Tahbilk Cane Cut Marsanne