Celebrate everything Melbourne at the Melbourne International Coffee Expo (MICE) and the coinciding Australian International Tea Expo that are taking place from the 30th of March until the 1st of April at the Showgrounds.
Melbourne International Coffee Expo (MICE)
Over ten thousand industry members and coffee addicts head to the coffee capital to touch, taste, try, and buy at the MICE. Be stunned by what more than 120 exhibitors have to offer; There is something for everybody. This year is also set to be unlike any other with heaps of new activities. Industry specific highlights may spark the interest of café owners, roasters, baristas and equipment manufacturers who can get a good look at the latest in espresso equipment, coffee brewing devices, exotic and expensive coffee beans and roasting equipment.
For those who are solely coffee lovers, it's worth mentioning the coffee party starring musical talent from live local bands and DJs that will be running throughout the three days. You can re-energize at the Mr Black Espresso Martini Bar
with the industry's favourite caffeinated cocktail.
Of course all the usual favourite battles will be making the scene: the Australia Barista Championship, Australia Latte Art Championship, Australia Brewers Cup, Australia Cup Tasting Championship, and Australia Coffee in Good Spirits Championship.
Anyone aspiring to enter the business can participate in the three-day schedule of Specialty Coffee Association of Europe (SCAE) accredited training and education. We can't think of a better opportunity to learn key skills in working as a barista, making green coffee, and brewing, than an intensive Diploma at the MICE.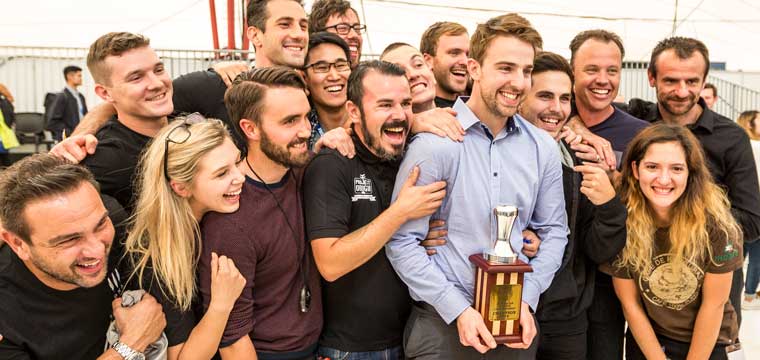 The expo will also see the return of Melbourne Coffee Week, back bigger and better than ever. Be on the lookout for coffee specialists in Melbourne that will be organising bespoke events from cuppings, to roasting workshops, to culinary experiences.
Australian International Tea Expo
Although tea has always been an offering at the MICE, in 2017 it will get its own arena at the Australian International Tea Expo, presented by Australian Tea Masters. If you love tea just as much as coffee you need not worry about prioritising as the expos are being held right next door to each other. And since your ticket allows you access to both events you really have no excuse to see one and not the other.

What better way to kick-start a tea festivity than by paying homage to its ancient oriental origins – dating back almost 5,000 years ago – than with a Chinese lion dance? Be sure to arrive at 10am sharp on Friday for this exhilarating opening ceremony. The dance will most definitely bless the halls with two fantastic days of trade over the Friday and Saturday.
There's also going to be a unique Tea Masters Cup, which is a high-level barista competition for tea. We are interested to see how it will compare as competitors brew, taste, and experiment with the endless infusions.
Another key feature are The Golden Leaf Awards. These offer anyone the incredible opportunity to get their unique and beautiful teas out into the Australasian marketplace, and recognised globally. The winners will be announced on the Saturday of the expo.