Perth's Duxton Hotel is one of the city's more refined hotels in terms of style, comfort, décor and location, so the addition of High Tea to its restaurant offering seems a natural progression. See full review at>> The Duxton are offering a high tea double pass for a High Tea Society reader to win. COMPETITION IS […]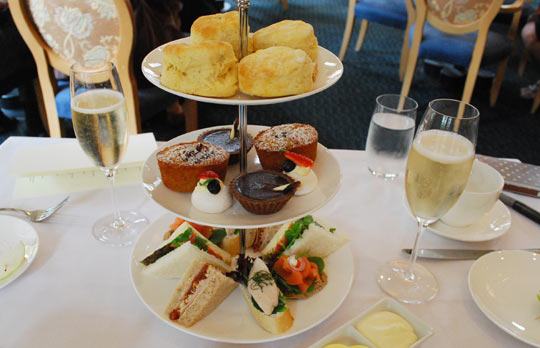 Perth's Duxton Hotel is one of the city's more refined hotels in terms of style, comfort, décor and location, so the addition of High Tea to its restaurant offering seems a natural progression.
See full review at>>
The Duxton are offering a high tea double pass for a High Tea Society reader to win.
COMPETITION IS CLOSED
Congratulations K. Sweeney you win the tickets to High Tea at the Duxton Hotel.
HOW TO ENTER:
To win a High Tea at The Duxton you need to complete the requirements below:
1. Leave a comment on this post and tell us "What does high tea mean to you?"
2. And then send an email to: [email protected] with the subject heading "Win High Tea at The Duxton" and include your full name, postal address, telephone number and a copy of your published comment from this post. The winning entry will be decided on creativity or entertainment value.
High Tea Society Competition Terms and Privacy
– One entry per email address
– Prizes are redeemable and will be emailed or posted to an Australian address only.
– High Tea Society owns any information given as part of and will not sell, rent or give your personal details to any other company, unless it is part of the requirement to enter the competition.
The High Tea at The Duxton competition closes on Monday 26 July 2010 at 5pm AEST. The winner will be announced on High Tea Society on Wednesday 28 July 2010.