It's 10am on a Saturday morning and the Hopetoun Tea Rooms is full.
Update: The Hopetoun Tea Rooms closed in March 2020
What's more, there's a line of people waiting to get a seat at one of the 20 tables inside, and yet another group of people taking photos of its famous display window, which is showing a mouth-watering selection of cakes, slices and macarons.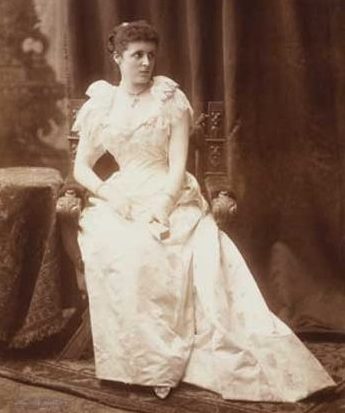 Located in Melbourne's famous Block Arcade, the Hopetoun Tea Rooms is steeped in history. Opening in 1892, the tea rooms were first run by the Victorian Ladies Work Association and named after their founder Lady Hopetoun, wife of former Victorian Governor and Australian Governor-General Lord Hopetoun.
It was a fashionable spot for ladies out for a day's shopping to take lunch or afternoon tea. The association disbanded in 1907, but the tea rooms continued to operate – this time located at the front of the Block. Today, the tea rooms are run in much the same way you would expect Lady Hopetoun enjoyed back in the late 1800s, with a cosy, refined atmosphere, beautiful tea ware, great service and an impressive array of food.
From the emerald green printed wallpaper to the chandeliers and the white and gold fine bone china, the decor is pure old-world charm. To complete the look, there's also a crystal bowl on the table full of brown and white sugar cubes, and a silver tea strainer.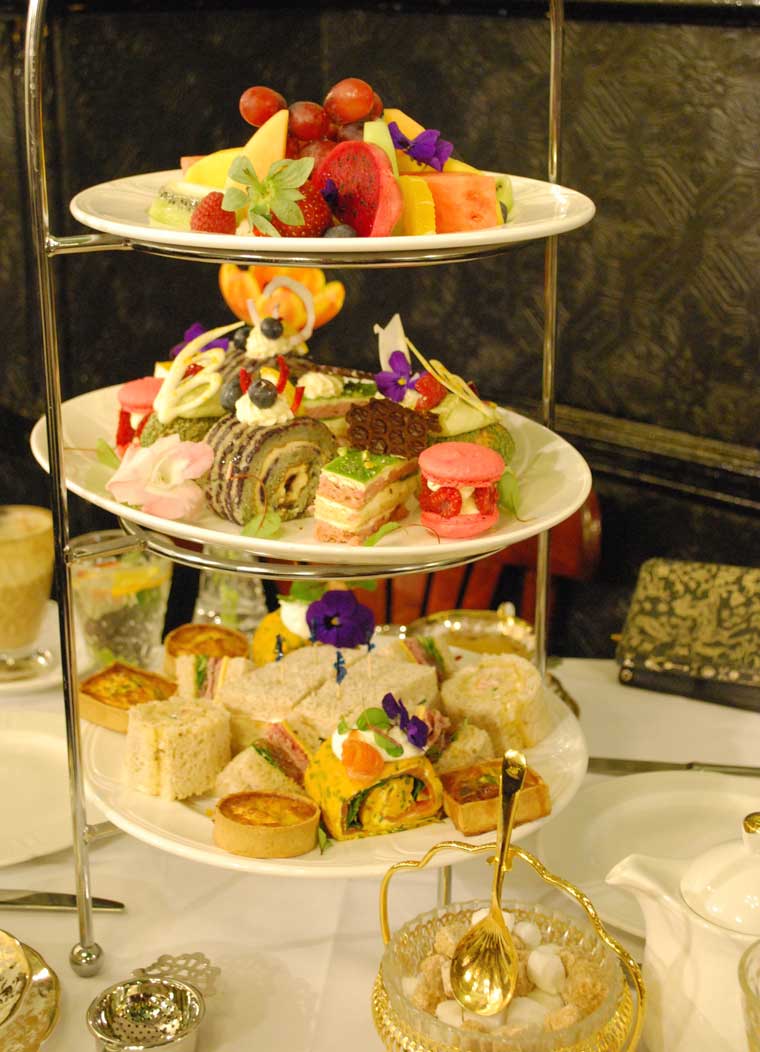 Upon being seated, we're offered glasses of water with slices of strawberry, kiwi, orange and lemon, and are given the choice of a number of specially created Hopetoun black and herbal teas.
Back in the 1800s, sparkling wine or champagne were not on the menu, and that tradition continues today.
Owner Kelly Koutoumanos, who took over the business in 2010 with her husband, Kon, said everything on the menu was made in-house.
"Bringing food in is not on," she said.
"It doesn't bring respect to the business."
And it seems customers agree. The venue, which serves high tea seven days a week, is almost fully booked out for August and September, and at the time of writing the next available weekend booking is in March 2018.
At $55 per person, the menu offering is extensive. Served on a three-tier cake stand, the bottom tier is full of savoury selections, including Hopetoun's famous pinwheel sandwiches.
My personal favourite was the sizable pumpkin roulade filled with a generous amount of smoked salmon, goats cheese mousse and spinach.
Next up are five exquisitely presented desserts – try out the apple mango cheesecake – followed by a top tier of fresh fruit.
Then comes out the scones, served on a two-tier cake stand with little bowl filled with jam and cream.
It's unlikely you'll be able to finish the entire offering, but never fear – staff are happy to package up whatever you have failed to eat to take home.
One thing's for sure, the Hopetoun Tea Rooms is worth the wait.
Hopetoun Tea Rooms High Tea Menu: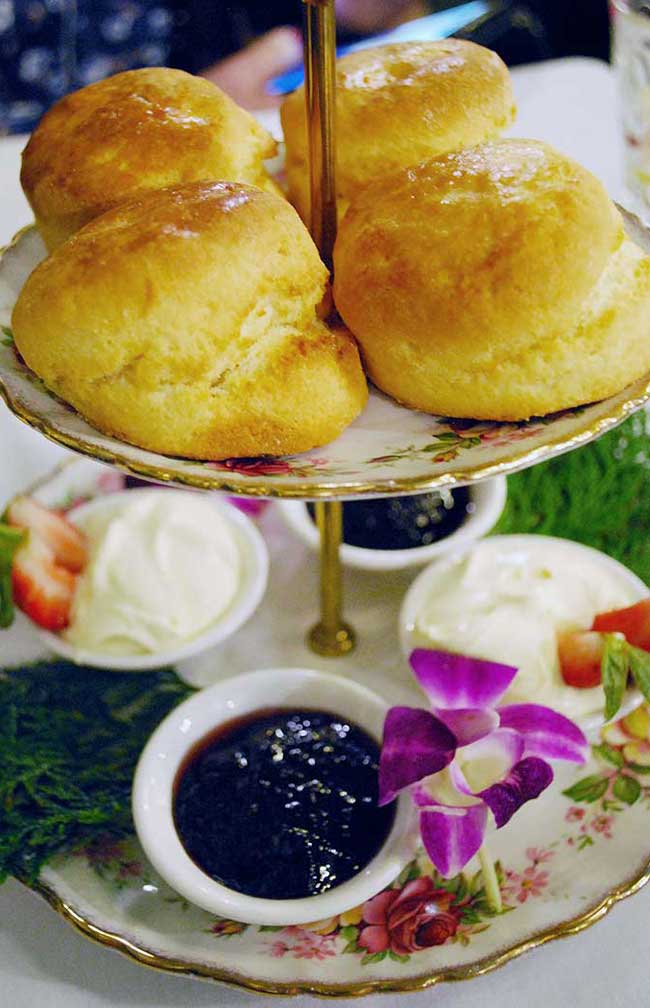 Bottom Tier – Savoury:
Ribbons of smoked salmon sandwiches with dill cream cheese, cucumber and roquette
Roast beef sirloin sandwiches with onion jam, roquette, tasty cheese, wholegrain mustard mayonnaise
Pinwheel sandwiches with tomato, cucumber, ham, seeded mustard mayonnaise and egg
Quiche Lorraine
Vegetarian Quiche
Herbed pumpkin roulade with smoked salmon, goats cheese mousse and spinach
Middle Tier – Petit Fours:
Green Tea profiteroles – cream puff with white chocolate and green tea ganache
Blueberry lemon Swiss Roll – blueberry sponge with lemon mascarpone cream
Raspberry and Yuzu Macaroon – Raspberry macaroon with yuzu mousse and fresh raspberries
Raspberry Pistachio Opera – Raspberry and vanilla almond sponge layered with mascarpone cream, raspberry and pistachio paste
Apple Mango Cheesecake – biscuit base layered with apple, cinnamon cheesecake, topped with mango jelly
Third Tier – Fruit:
Fresh seasonal and exotic fruit and berries
Followed by:
Fresh baked scones with Hank's triple berry jam and double cream