Louis Sergeant is a piece of France in the middle of Wellington's CBD.
The minute you walk in the door you know you are somewhere different to the average cafe. Looking around at the offerings in the sweet and savoury cabinets, you know you are in for a treat.
The High Tea at Louis Sergeants is a special experience in Wellington. It showcases the skills and knowledge of a true French trained Chef De Patisserie. Served in an elegant setting by French speaking staff. The outside of the building gives no clues to what is inside, a truely French experience, a showcase of skill, fine delicate offering and with a taste to match the beauty.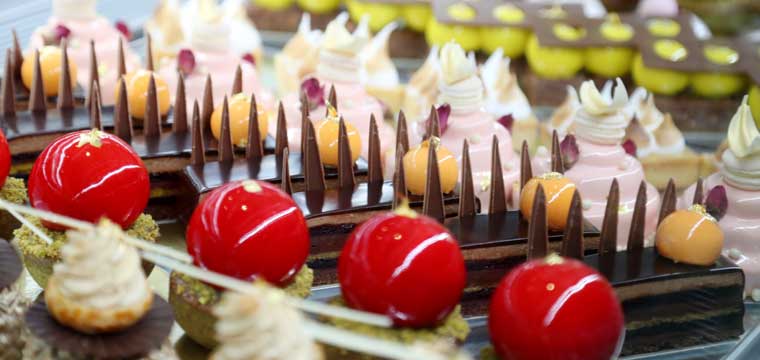 On arrival we were seated at a beautifully dressed table in a corner nook, we were given the High Tea menu to choose our package and tea. The High Tea was presented on a lovely 1920's style 3 tier stand, the savoury options were in the middle and just as stunning to look at as the sweet offerings. The tea was continually topped up by staff and could be changed as one required. It was rather nice to not have a teapot crowding the table. Everything has its own unique taste and visual experience. There were no scones, smoked salmon and the egg featured was from a quails.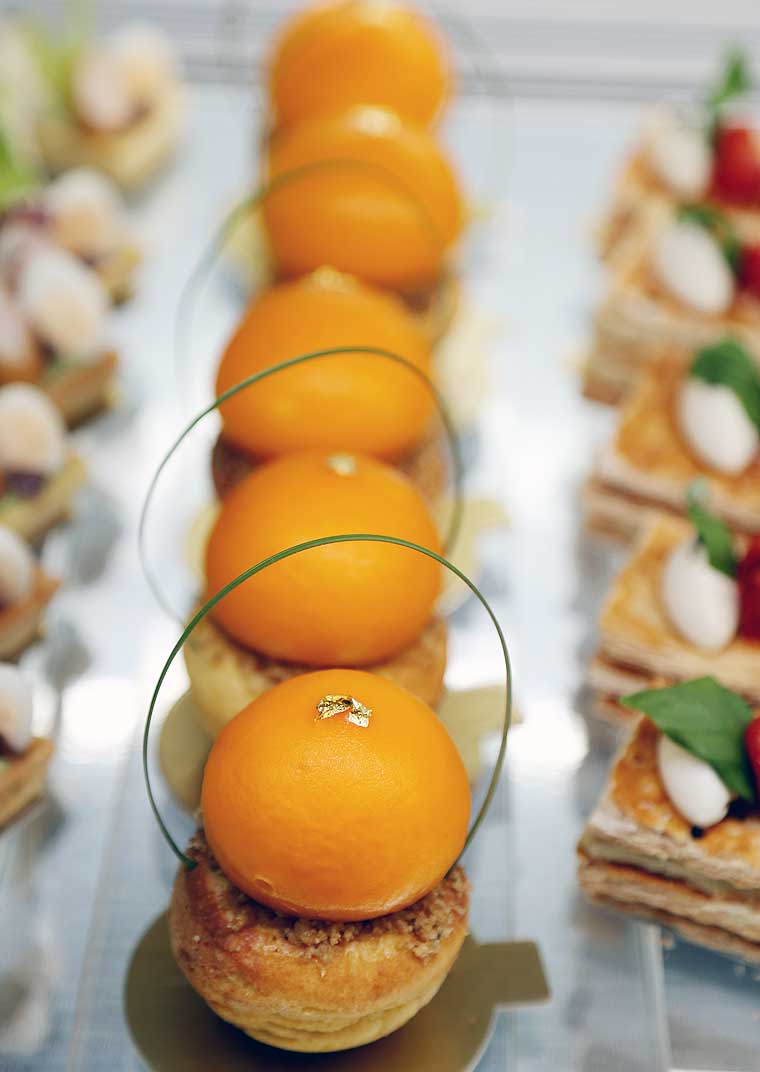 We worked our way from the middle tier, to the bottom and up to the top. I am hard pushed to pick a favourite, everything stood out in its own way. The sphere of carrot mousse on a parmesan cake had a delicious savoury lilt which surprised us. High quality butter could be detected throughout.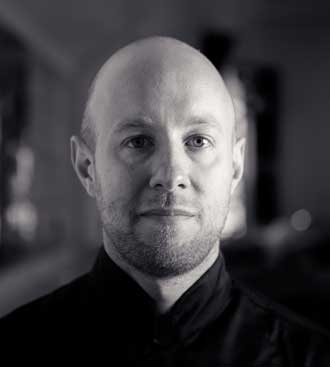 The sweet options included a smaller version of the L'estival (available at the counter) and the pistachio biscuit was delicious. Many of the sweet options featured nuts and all were fresh and delicious. I was rather pleased that the macaron was my ultimate favourite flavour, cherry and we saved this to last, it was worth the wait. We noted that is was served at room temperature and this was the perfect temperature.
Louis Sergeant himself is the head Chef De Patisserie. He hails from Lille, France, French trained and made a name for himself working at the Hippopotamus. The High Tea, sweet and savoury cabinet options show years of experience, a high level of craftsmanship and dedication.
Louis Sergeants High Tea Menu
Top tier:
Miniature L'estival – Louis' signature cake; pistachio financier base, layer of strawberry confit and red mirror glazed vanilla mousse sphere
Glass contains, Verrine with olive oil and
Middle tier (savoury):
Parmesan biscuit topped with a Sphere of Carotte Mousse, garnished with peanut dukah
Chive biscuit topped with Quail's Egg Mademoiselle, quail's egg garnished with Homemade Truffle Oil Mayonnaise, Lumpfish Caviar and Chive
Vol au Vent filled with beetroot and raspberry vinegar béchamel garnished with homemade black olive powder
Miniature Muffin flavoured with Edam and kielbasa
Bottom tier (sweet):
Choux pastry round filled with chocolate cream
A re-imagining of Soyance – financier base with white chocolate and pecan mousse garnished with tempered white chocolate
Cherry macaron
Special dietary needs can be accommodated on request.
The tea ware and decor is very French. The cups did not have any markings to tell where they were from but were French Themed. The table was laid with white linen, sugar tongs and all that is need to enjoy a High Tea.
Louis' Tea Selection currently includes three black teas, two green teas and a fruit tea:
Le Classique English Breakfast (Organic): A blend of Assam, Ceylon and Darjeeling leaf teas
City of Light: Chinese black tea blended with bergamot, vanilla and citrus
Quatre Saisons: Black tea combined with orange peel, sweet cloves and three types of cinnamon
Soleil Vert (Organic): Southern Indian green tea with ginkgo and natural citrus
Casablanca: Blend of gunpowder tea and aromatic peppermint leaves
Le Citronnier (Organic and Caffeine Free): Meyer's lemon combined with rosehip, apple, pineapple, lemon myrtle, lemongrass and citrus peel
Louis Sergeants is the perfect place to have High Tea with a group of adults or older children. It has an air of sophistication about it. When we were there many people were dressed up, with one group of women were wearing their best dresses.
This High Tea is worth a visit to see the skills be used and taste a little bit of France in Wellington. The venue can accommodate parties and tables are booked for a 90 minute period. Advanced booking is required.