The Chelsea Flower Show is celebrating 101 years this spring and High Tea Society was lucky enough to take part in an afternoon tea at the InterContinental Westminster that pays homage to it.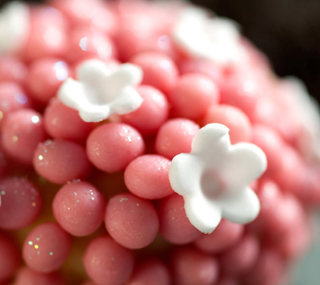 The hotel has partnered with Laurent-Perrier Champagne to bring a creative and sublime afternoon tea to London.
With the champagne free flowing in surroundings that were oh-so-girly with gorgeous bright flower arrangements scattered around the hotel's foyer, we were treated to savouries that were just as outstanding as the sweets. A creative flair shone through everything from the garden pea and basil tart to the Chelsea buns served with lemon curd, lavender infused scones and the lemon box hedge with a quirky ladybird perched on top.
Chosen from a selection of carefully picked, high quality Jing teas, we settled on the light and beautifully scented Flowering Osmanthus green tea and blackcurrant and hibiscus infusion. These complemented the varying flavours of the food without overpowering anything and we went through more than a few top-ups of our quirky and high quality non-drip silver teapots, the kind that you might find in a stylish Great Aunt's house.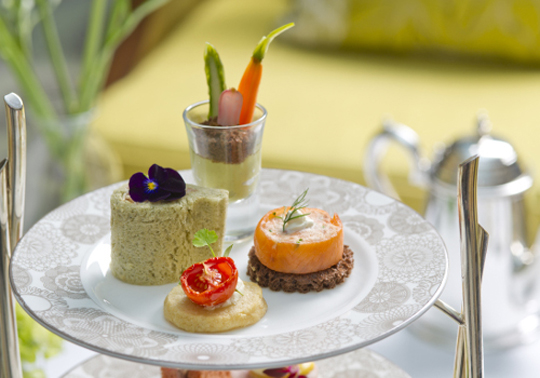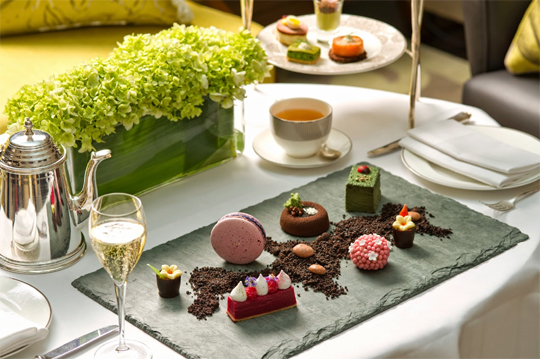 Feeling like ladies who lunch and who would definitely attend the famous Flower Show, we thoroughly enjoyed the InterContinental Westminster, a modern hotel set in historic surroundings with a classy service from everyone to the concierge to the live harpist playing tunes from Disney to Daft Punk.
We would very highly recommend the InterContinental Westminster's 'Edible Garden' afternoon tea, one to take the girls to but your mother may well go mad for it. Those who book throughout May will also go in the draw to win tickets to the Chelsea Flower Show.
The food was of exceptional quality, we loved the creativity put into every single menu item and the fact that the desserts were brought out to look like a garden – even the "dirt" was an edible chocolate crumble.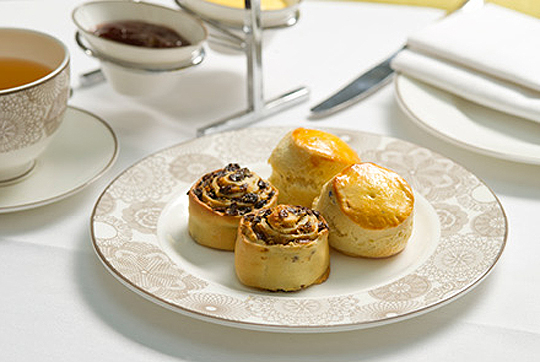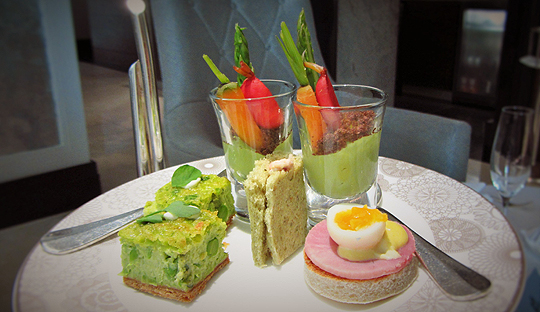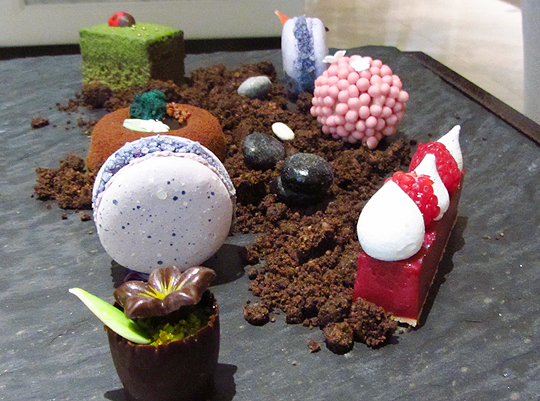 A selection from Jing Tea was provided – this is proving to be an extremely high quality brand and one recognised in many luxury London hotels.
Edible Garden Afternoon Tea Menu

A selection of savouries:

Baby vegetable shot
Garden pea and basil tartMiniature eggs Benedict
Roast beef and horseradish on beetroot bread
Smoked chicken and tarragon tear drop
Delicate goat cheese and tomato with cheddar shortbread
Smoked salmon roulade on rye bread
Freshly baked mini Chelsea buns and lavender infused scones
Served with Devonshire clotted cream, home-made strawberry-rose jam and lemon curd

The Glasshouse:


Lemon box hedge with white chocolate ladybird
Raspberry meringue pie
Laurent-Perrier strawberry champagne bubble
Crushed violet macaron
Manjari chocolate pond
Chocolate pebbles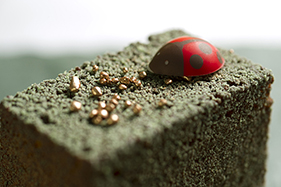 The InterContinental Westminster is new to Westminster, having opened in 2013. The exterior fits with the Victorian surroundings, however the interior is light and modern with a lot of thought put into the artwork and design. Fine bone China was used with a bespoke design.
A live harpist was playing and was excellent entertainment to listen to – at one point he was playing Beauty and the Beast before mixing it up with Get Lucky.
The InterContinental Westminster host a range of events for a wide range of clients, for further details contact their reservations team.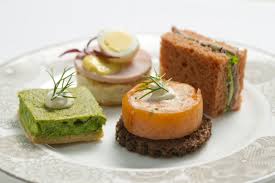 The InterContinental Westminster's 'Edible Garden' Afternoon Tea was a delightful experience and we were grateful for the opportunity to take part in something so unique. The service was flawless, the entertainment great, but the food was genuinely outstanding for both its quality and creativity.