The world of light sponge and delicate icing was temporarily left behind as High Tea Society donned its tweed jacket for a Gentlemanly Afternoon Tea at the Milestone Hotel in Kensington, West London.
It's undoubtedly fair to say that the myriad of afternoon teas, across the world, are marketed more towards women than men, so to be invited to enjoy a menu entitled gentlemanly was quite a treat.
When it comes to location within London, Kensington is certainly the 'right side of the tracks' and the Milestone Hotel has a prime piece of real estate on the south-western-most corner of Hyde Park.
A small, luxury hotel in a typically London red-brick Victorian Gothic style pile, a Union Flag proudly flying outside, this imposing building is presenting itself as the best of British, and this five-star offering didn't disappoint.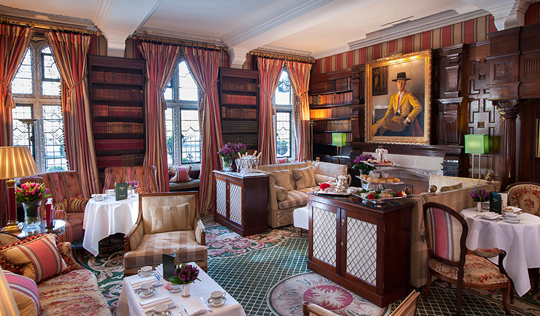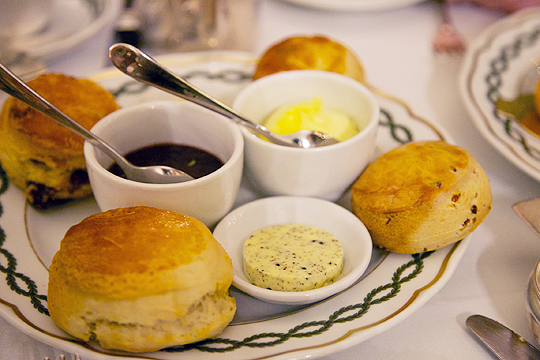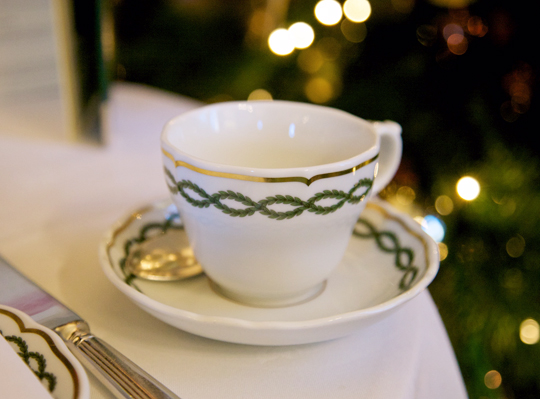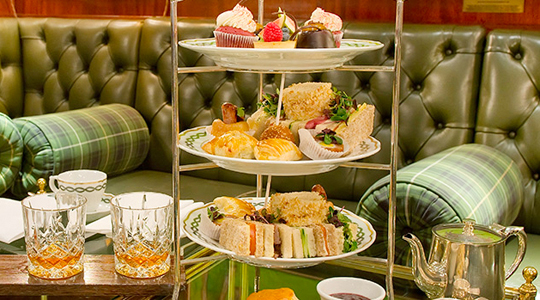 Tea is served in a compact lounge, all dark wood panelling, bookcases and large oil paintings – with a mixture of tables and chairs all as unique as the people sat at them. There was an American mother and daughter, a young couple clearly in the early stages of dating, three Italians content to share a single tea and two mothers with their less-than-adorable young sons (whom the hotel staff dealt with far better than their parents).
Sat with a female friend, who got into the gentlemanly spirit by wearing a shirt and tie, we began with Champagne before Earl Grey and English Breakfast teas were served in smart pots. It was positively noted that an extra pot of hot water was also offered; something lacking at some of the most prestigious London hotels.
So far, nothing out of the ordinary, but as the plates arrived so did the added Y chromosome that had been promised.
Now, I like a delicate fondant fancy as much as the next man, but it was refreshing not to see a single pastel colour and my eyes lit up as mini versions of scotch eggs, sausage rolls and Cornish pasties came into sight. It can't claim to be reinventing the wheel, but each was a fine and uncomplicated offering.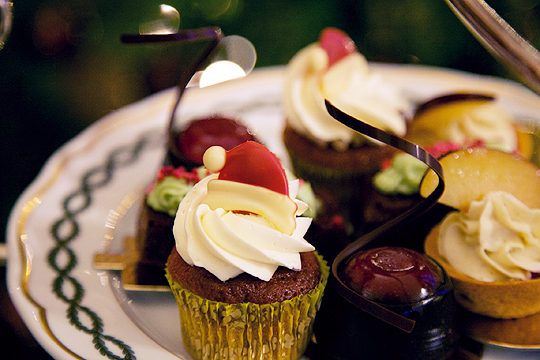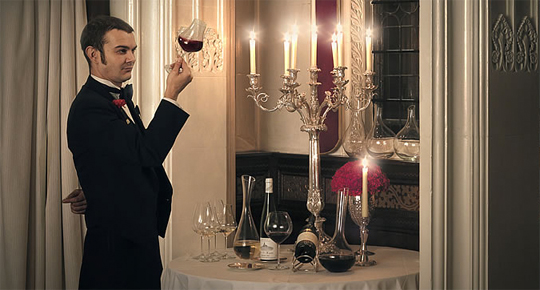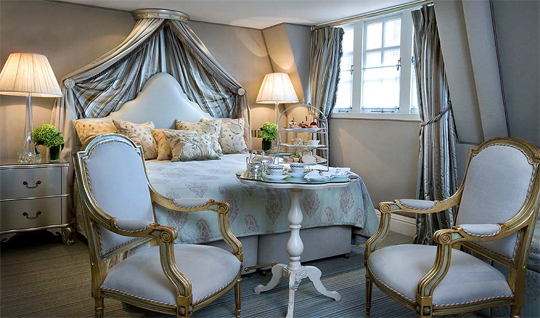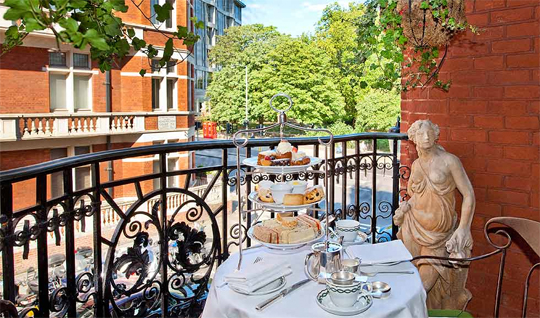 The sandwiches were a particular treat, piled high and with much variety. The rare beef and horseradish stood out, as did a deeply-filled round-cut chicken sandwich, coated in chopped hazelnuts – a specialty of the house we were told.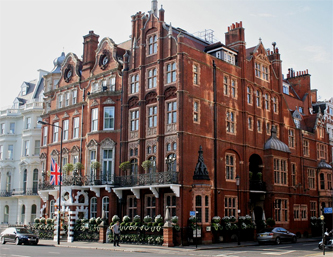 But it was the scones that threw up the biggest (and most welcoming) surprise: maple-cured bacon scones served with truffle butter!!! I think the three exclamation marks clearly show my approval.
I've said many times before that the majority of afternoon teas get the savoury / sweet balance wrong – irritatingly favouring the latter. So it was indeed refreshing that the sweets on offer here correctly rounded off the menu rather than dominating. Particularly successful was the carrot cake.
In terms of the quality of the food offered, this gentlemanly afternoon tea is very high but perhaps just short of exceptional. However the concept is king and the setting and wonderful service gives it great merit.
Definitely worth a look-in around Father's Day.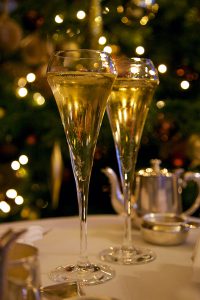 Milestone Hotel Afternoon Tea Menu

Mini beef wellington
Mini pork pie
Mini Cornish pasty
Mini toad in the hole
Mini wild boar scotch egg
Mini sausage roll
Maple-cured bacon scones served with truffle butter
Traditional scones served with clotted cream and preserve
Finger sandwiches – rare sirloin beef and horseradish; honey roast ham and English mustard; cream cheese; smoked salmon; cucumber; chicken and hazelnut
Cupcakes with whisky cream cheese frosting
Brandy soaked berries tart
Chocolate and orange liqueur torte
Carrot cake

Gentlemanly Afternoon Tea menu – minimum two people, to be ordered 48 hours in advance

The menu changes regularly depending on season and special events (i.e. Wimbledon). Especially available around Father's Day and the month of November.