When travelling Europe there are many delightful Patisseries to visit but few places to experience a traditional afternoon tea, but I found one at Hotel d'Angleterre in Geneva, Switzerland.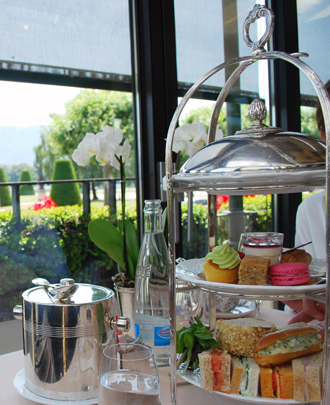 This historic and luxurious boutique hotel dates back to 1872 and is a member of The Leading Hotels of the World, Ltd. Group. The hotel was voted the number one hotel in Switzerland in the 2015 Condé Nast Traveler Readers Choice Awards.
The hotel is known for its small (with only 39 rooms) and intimate experience and is popular with English expats.
With a view across Geneva's Lake Leman and Mont Blanc this was the hotel of choice for celebrities including Michael Jackson and Audrey Hepburn.
For our afternoon tea experience we enjoyed the traditional Champagne afternoon tea menu served in the hotels Windows Restaurant with a stunning view across the lake.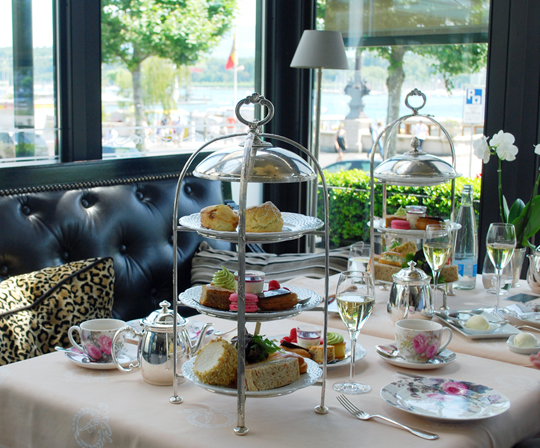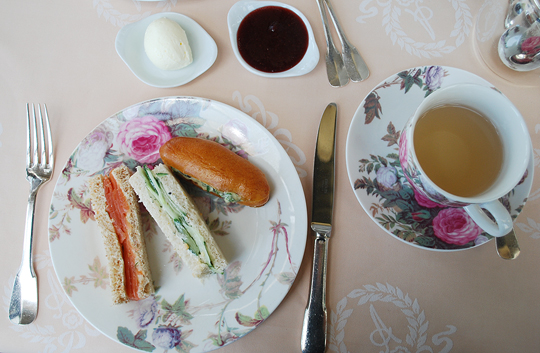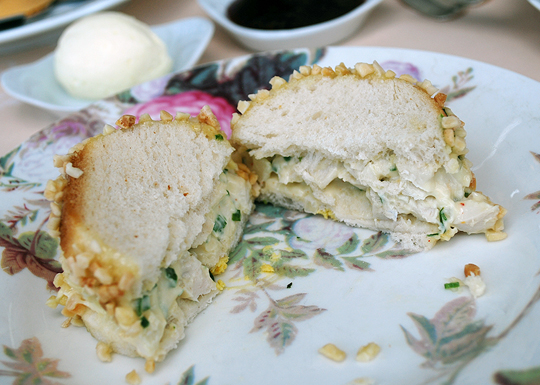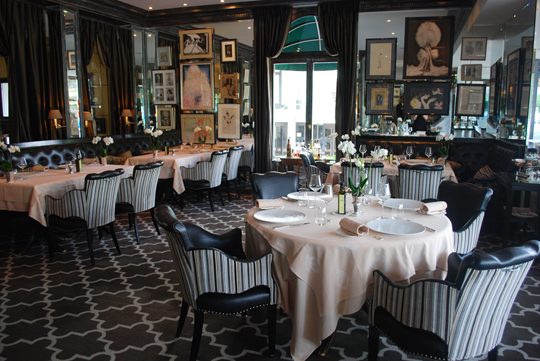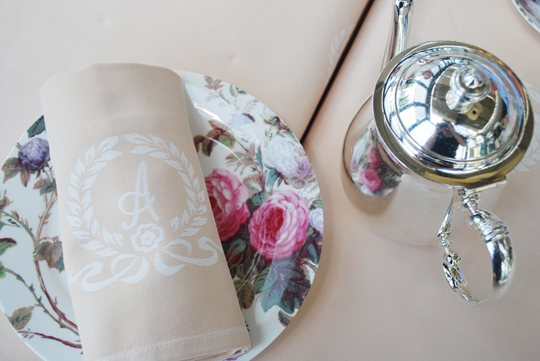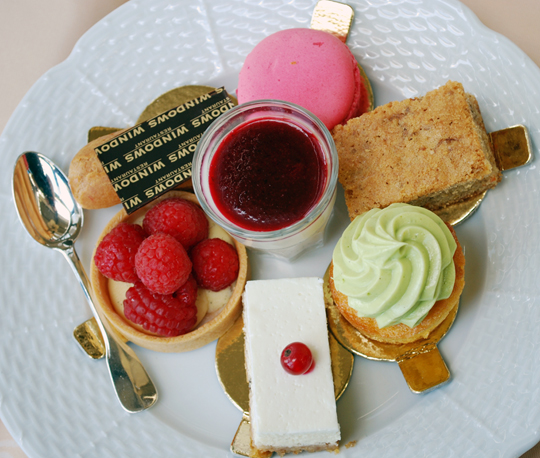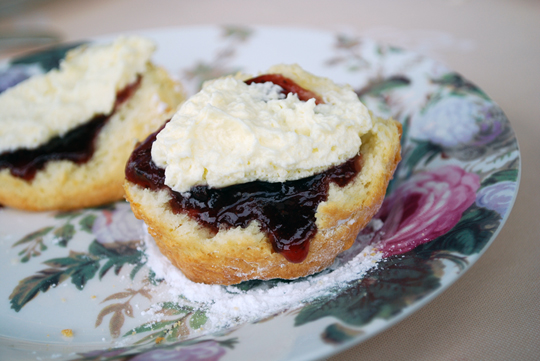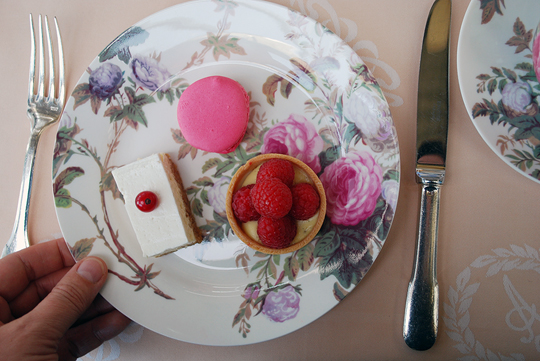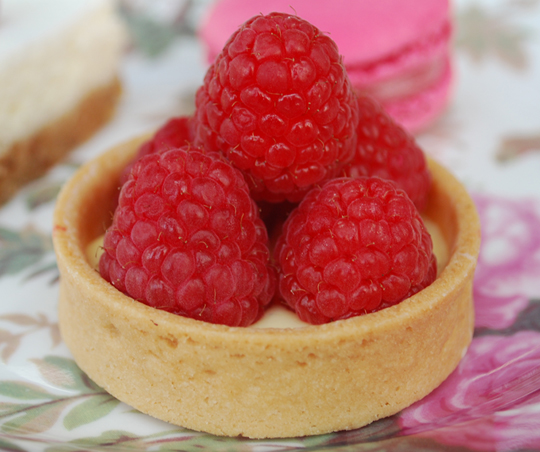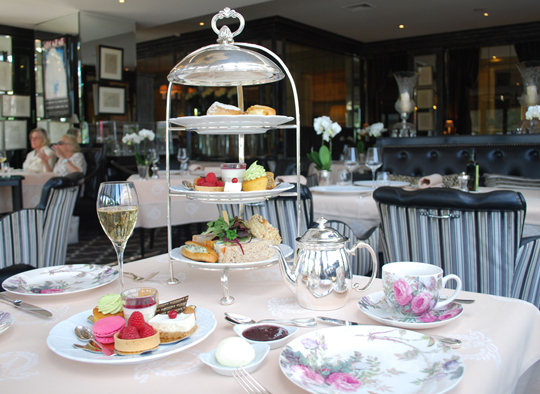 Offering all the details you would expect from a tradition afternoon tea, from white table linen and napkins, to silver ware, finger sandwiches, scones and macarons. This is a stylish and graceful afternoon tea experience.
All of the afternoon tea items are prepared onsite in the hotel kitchen. The chicken mayonnaise sandwich was delicious with a bread pocket filled with a chicken mayonnaise filling and then covered in chopped almonds.
The sweet selection offered a petit éclair, a tartlet topped with raspberries and my favourite the cheese cake.
I loved the attention to detail, the cream and jam for the scones each had their own silver spoons. I detail that more afternoon teas should provide.
Hotel d'Angleterre Champagne Afternoon Tea Menu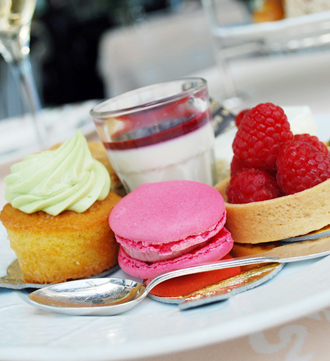 One tea of your choice served with:
Smoked salmon Cheddar and tomato
Roast ham and mustard
Cucumber Free-range egg mayonnaise
Chicken mayonnaise with chopped almonds
Warm freshly baked scones served with Gruyere double cream and homemade jam
A selection of pastries including: cheese cake, eclair, cupcake, tartlets and macaron
The Champagne afternoon tea menu is all of the above with the addition of a glass of Ruinart "Brut" champagne.
Vegetarian and gluten free options are available on requestIf you have a chance to stay at the hotel you have the option to bring your pet along as the hotel offers a "Pet Concierge" service for an additional CHF50 a night. The service includes dog walks along the waterfront.Vegetarian and gluten free options are available<