The Way of Tea. High Tea at Hihou Melbourne.
We left Hihou beautifully satiated – perfect portion sizes and while sweet, didn't leave us with a sugar head and belly ache like most High Teas do. It really is one of the best value afternoon teas you'll get in Melbourne.
Having studied the traditional Japanese Tea ceremony and loving the philosophies that birthed it, I was keen to experience a Japanese Afternoon Tea. While there was no kneeling on the floor (which my knees are thankful of) Hihou in Melbourne's CBD brings together an eclectic brew of modern dining in an elegant, aesthetically pleasing cocktail bar, the food served with true Japanese etiquette.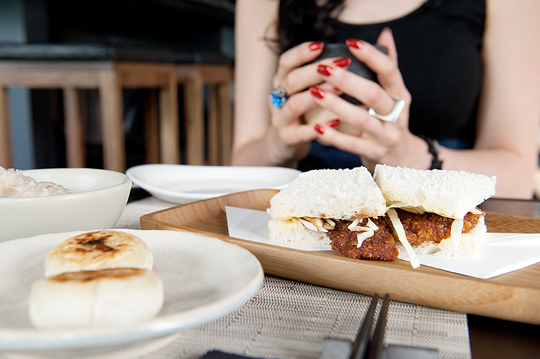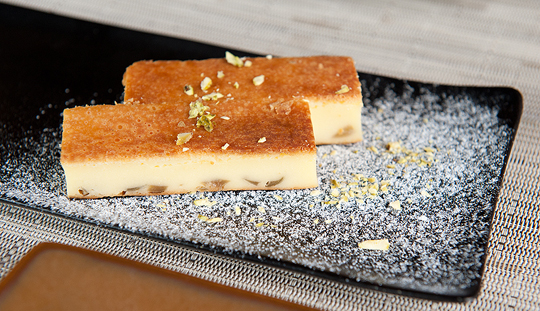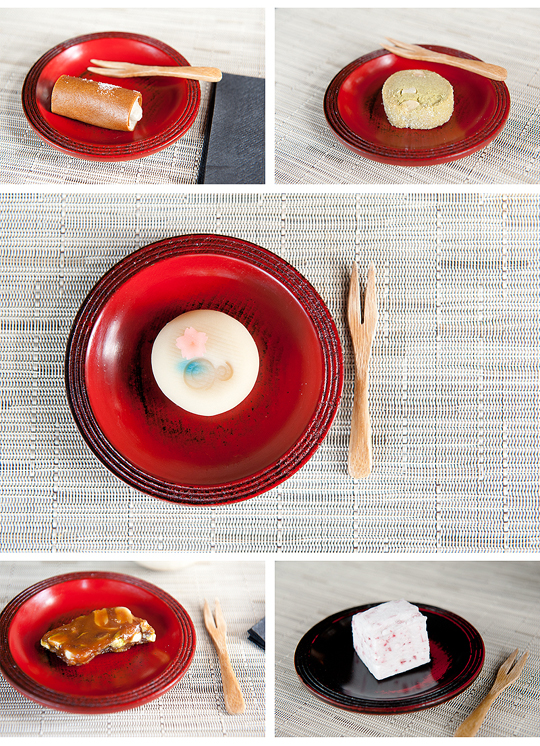 Let me begin by explaining: The 'way of tea' is an art. It means to live in the present while noticing the beauty that surrounds you. And this was certainly the place for it! Sitting down to our table by the floor to ceiling windows, we were served an eye-full of one of Melbourne's most beloved pockets of green – Treasury Gardens. The scenic view taking in the occasional tram reminds you that despite the lucious nature, you're still in amongst the excitement of city life.
Bottles of liquor are housed behind the bar in timber racks that match the timber art deco wall design. A tatami-style placemat layered with beige and black serviettes and chopsticks on our table and you begin to feel like you're not in Melbourne anymore. The presentation was simple yet effective. Modern yet traditional. Warm yet elegant. With cinematic but functional and minimalist layout, Hihou manages to achieve drama and subtlety in equal parts.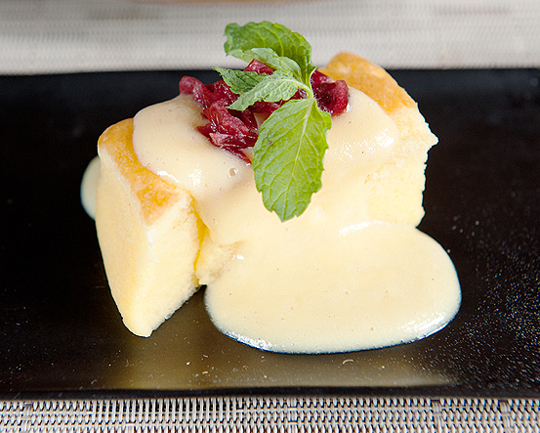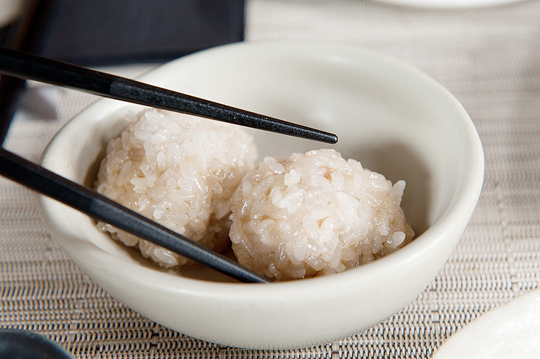 We began by being given oshibori treatment – warm hot towels – followed by water, and our selection of tea. Not usually a fan of fruity flavours, the Ume Vert – Japanese plum green tea truly tastes as good as it smells. The 15th Japanese Tea Master Sen Soshistu describes tasting a bowl of tea not just with the tongue, but also with the eyes, nose, ears, and hands. 'When you utilise all your senses you're given a greater appreciation of the meal.'
But it wasn't just the quality tea for us to appreciate. Served in traditional Japanese tea cups known as Chawans (not that dainty floral tea cups you'll find at your grandmas), you were given the full experience. Among the Lupicia teas, sourced from Market Lane, there were the good 'ol favourites; English Breakfast, Earl Grey and Peppermint. But why go for what you know, when you can delight in Momo oolong or Ise Sencha?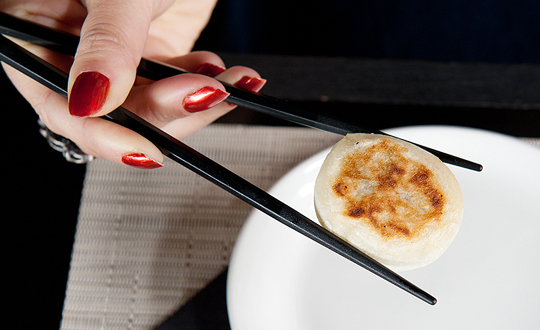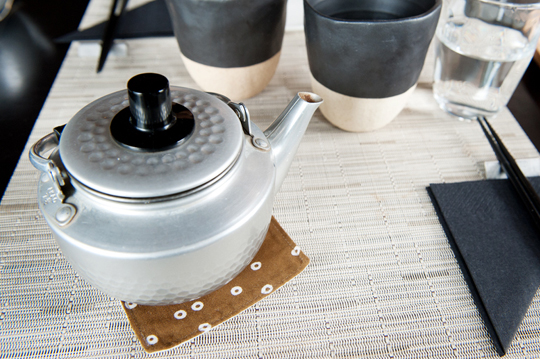 As the waitress brings out our first round she displays beauty and grace; both characteristics of the traditional tea ceremony. Each hand movement is articulated with tranquil precision as she delivers us our finger sandwiches. Not your usual cucumber sandwiches but pork tonkatsu sandwiches, steamed prawn, chicken and rice balls as well as chilli miso soy bean oyaki, that all taste divine.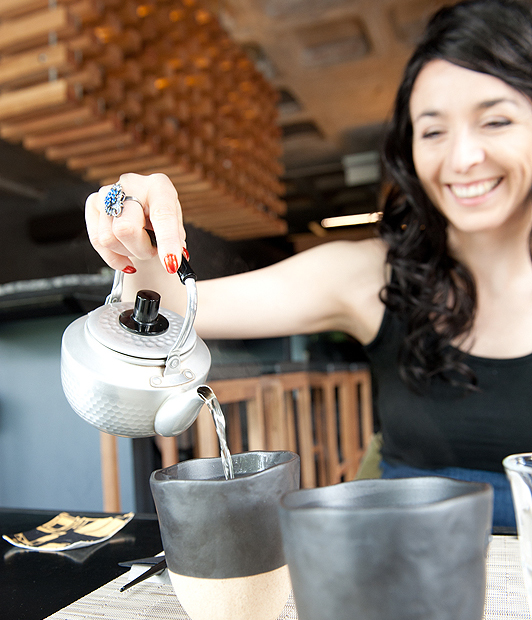 Once finished our smiling waitress returns with bento-style sweet treat box. For centuries Japanese confectioners, especially those associated with Kyoto and the rituals of the tea ceremony, have produced sweets of astounding intricacy and beauty. And this is certainly what we found inside. A matcha and macadamia nut cookie sat beside the miso paper and sweet potato cigar; a curious, yet satisfying mix of sweet and salty. The mountain berry marshmallows were heavenly light while the sticky pistachio and peanut caramel shards were like a more chewy version of your typical peanut brittle (thankfully not the teeth-breaking ones I was used too).
I was familiar with the wagashi – a traditional Japanese treat – from my days practising the Japanese Tea Ceremony. It would often accompany my chawan of matcha. Typified by every elaborate and visually beautiful creation, wagashi is supposed to evoke a feel for the season, hence the cherry blossom embellishment. Cherry blossoms are symbolic of Spring while symbolising the transience of life, which is a major theme in Buddhism.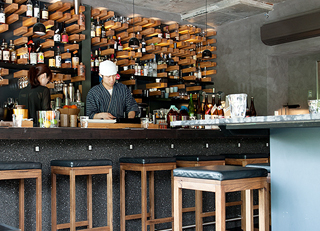 What I loved most about the treats was that because of the sugars the Japanese use – incorporating ingredients that are naturally sweet and don't need extra sugar added – the flavours were much more palatable. They were delicious without leaving you with that sickly feeling you get when you've eaten too much processed sugar. Moving onto our third course we are served more sweets by way of a Umeshu (plum) cheesecake and a fluffy warm yuzu tofu cake with white chocolate sauce. Another taste sensation to devour.
We left Hihou beautifully satiated – perfect portion sizes and while sweet, didn't leave us with a sugar head and belly ache like most High Teas do. It really is one of the best value afternoon teas you'll get in Melbourne. You'll find this secret treasure (Hihou means 'secret treasure' in Japanese) on the corner of Spring Street and Flinders Lane, right above Simon Denton's lunch spot Nama Nama.