The Richardson Hotel and Spa, is the sort of five star boutique hotel where high profile guests seek privacy and luxury in this subtle, leafy West Perth location.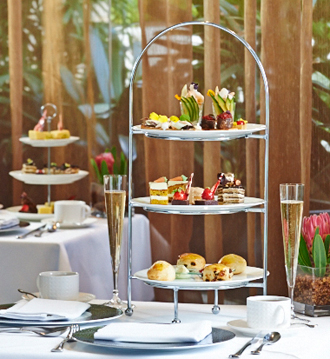 It's relatively new to the high tea scene – having served three tiered delights for one year when I visited.
The head chef has been somewhat daring, by putting a modern twist on the traditional high tea – especially in regards to the presentation – and for this he should be commended.
An assortment of bite sized sandwiches had tasty savoury fillings, although perhaps they were prepared a little too early as the bread was dry. But they were complemented by deliciously warm scones, served with generous dollops of Chantilly cream and jam – they were perfect.
If you have a sweet tooth, this high tea will delight you. Dessert was deliciously decadent and included macarons, chocolates, lemon meringue tartlets, a chocolate mousse that took no prisoners and Panna Cotta. It was heaven on a plate!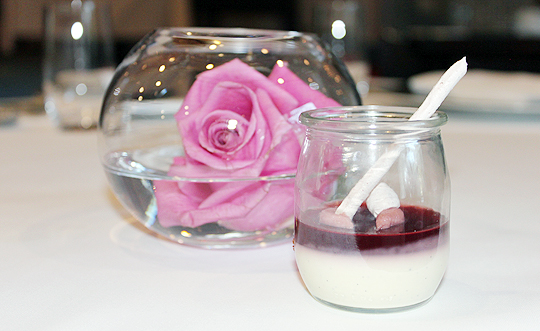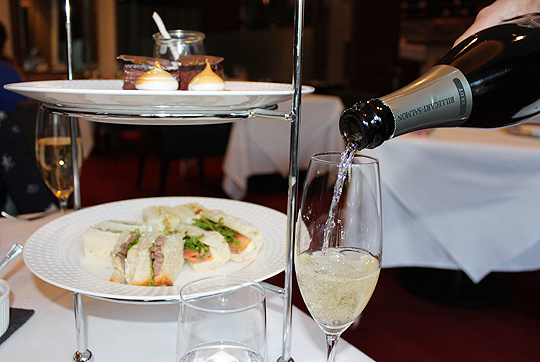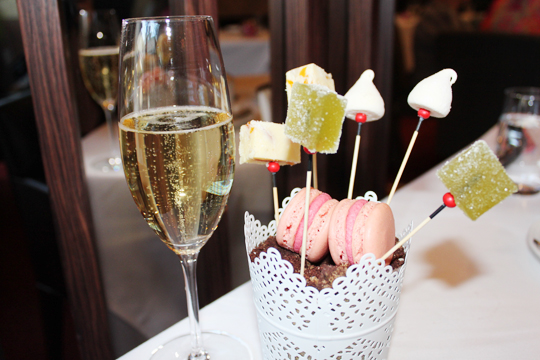 We were offered tea and coffee on arrival – an unusual start to any meal, but especially to a champagne high tea.
If ever a meal suited pizazz and glamour – it's high tea, and staff, presentation and music can make or break the experience. They are as important as the food. The staff at The Richardson were very friendly, but a little more enthusiasm would suit the pleasure of this classic afternoon tea ceremony. It's the small things that make a venue great and The Richardson no doubt aims to be seen in the same realm as world famous high tea venues.
My coffee was cold and I had to suggest to the waitperson that our water glasses should be topped up. We had to request sugar and milk for my companion's tea. Attention to detail and anticipating a guest's needs can make high tea at The Richardson even more memorable.
The Richardson is perfect for a ladies catch up – and that's what was happening at the tables surrounding us.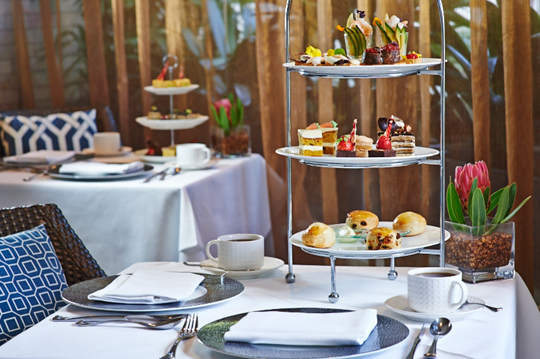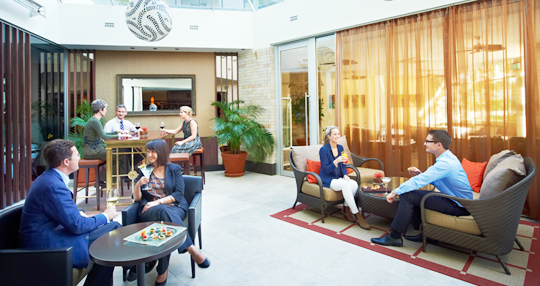 Eavesdropping on their conversations (being a reviewer I came with a critical eye) they were having a wonderful time, sipping French champagne and relishing their three tiers of beautifully presented treats. They loved it, and probably, so will you.
There is also the very tempting opportunity to have a spa treatment first, and then enjoy some high tea.
High Tea at The Richardson is sophisticated without being toffee. You will feel comfortable and salubrious. The elegant décor of the Opus Restaurant has everything needed for a splendid high tea experience – from the freshly cut pink rose floating in a goblet of water on crisp white linen and contemporary tableware contrasting with the chef's whimsical presentation touches.
With a little fine-tuning, high tea in the Opus Restaurant of The Richardson Hotel will join Australia's finest high tea venues.