The Sofitel Melbourne has taken high tea to the next level, with a stunning array of food, charming ambiance and lovely tea ware.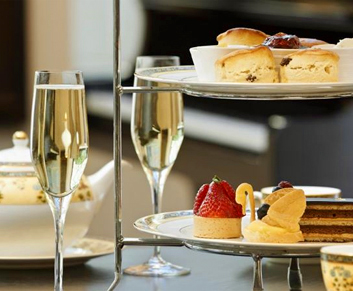 The Sofitel serves high tea seven days a week, offering delicate finger sandwiches and sweet temptations served on tiered stands between Monday and Friday.
But if you're looking for an ultra-indulgent experience, try out the weekend buffet menu, which features all the hallmarks of the weekday menu with an additional selection of pastries and desserts.
Served in the luxurious Sofi's Lounge, the whole decor screams class, with high vaulted ceilings, muted colour palette, plush sofas and beautifully printed armchairs. You will also be serenaded by piano.
My companion and I, who gave the weekend menu a try, started out at the savouries section and were fans of the croque monsieur. We and also gave a big thumbs up to the smoked salmon finger sandwiches.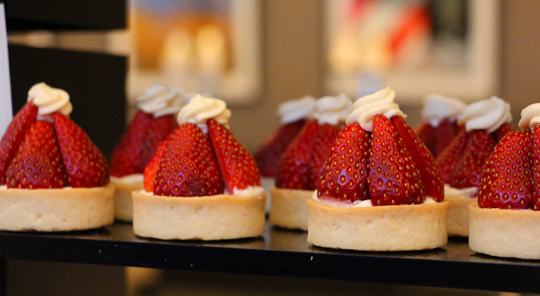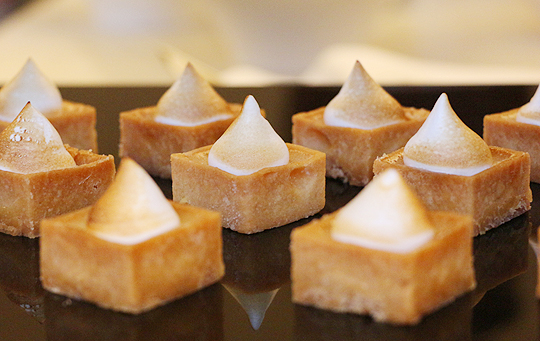 The freshly baked fruit scones were a delight alongside a homemade lemon curd. The dessert station was a sight to behold, with around a dozen bite-sized delicacies to try, not to mention the chocolate fountain, pikelettes, and crepes with caramel sauce.
The crème brulee, which was artfully served in an expresso cup, had a lovely tangy aftertaste, while the mango and passionfruit mousse was a light and fruity delight.
The intricate layers on the Opera slice and the caramel crepes were also stand outs.
All of this was enjoyed with a glass of sparkling wine and a selection of teas and espresso coffees, all served on patterned Wedgwood tea ware.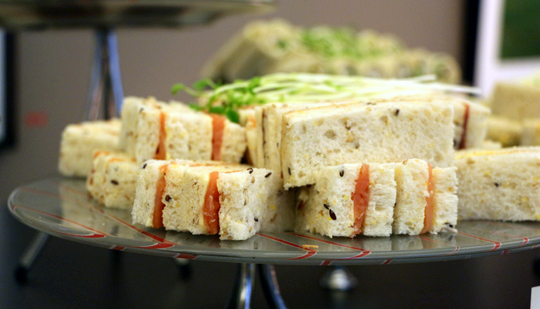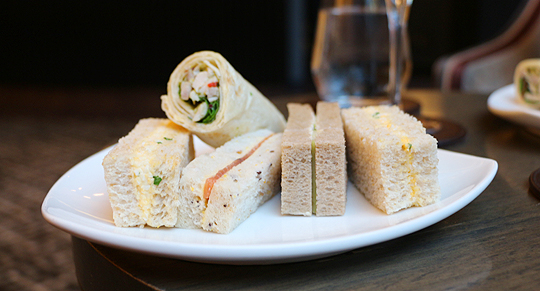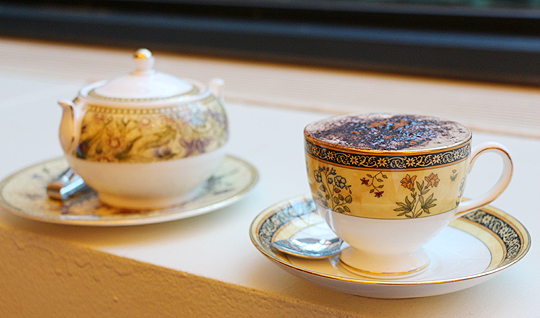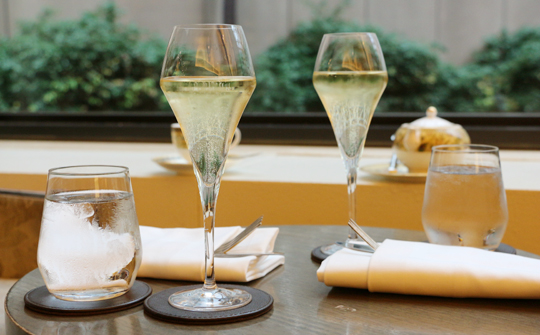 Sofitel Melbourne High Tea Menu
Weekday menu
Sandwiches Sandwiches:
Roast beef and horseradish
Cucumber and cream cheese
Free range crushed egg, mayonnaise and cress
Artisan smoked leg ham with wholegrain mustard
Tasmanian smoked salmon with black pepper and lemon
Freshly baked fruit scones with King Island double cream,
Strawberry preserve and homemade lemon curd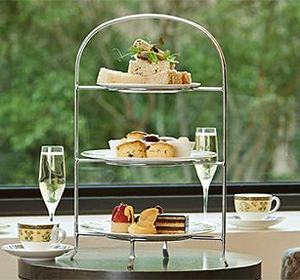 A selection of pastries:
Opera slice
Strawberry Tartlet
Mixed berry cheesecake
Lemon meringue tart
Salted caramel profiteroles
Spiced apple cake
Weekend menu as above with high tea additions of:

Chocolate fountain
Crepes with caramel sauce
Pikelettes with cream and fruit compote
Chocolate turron
Mango and passionfruit mousse
Crème Brulee
Panna cotta
Croque Monsieur
Forest mushroom and tarragon quiche
Caramelised onion, semi dried tomato and feta pastry
I'm not normally one to play favourites, but the Sofitel Melbourne has certainly gone to the top of my list. For those keen to try out the weekend menu, be sure to give yourself a couple of hours – you'll want to try everything on display!